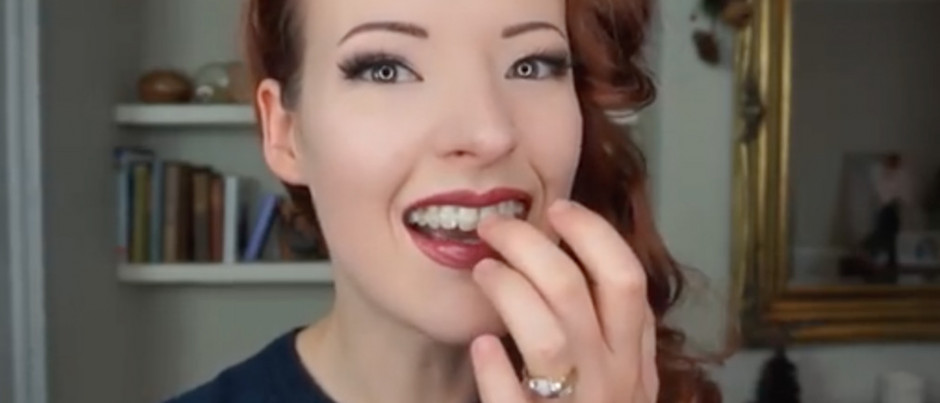 When TV presenter and producer Jessica Kellgren-Hayes wanted to get her teeth straightened, she turned to her wife.
The 28-year-old deaf beauty blogger and YouTuber wished to fix her crooked front teeth, but it was the desire to help her other half, Claudia – a dentist – that also drew her to Cfast.
She says: 'The first reason I had my teeth straightened is because I have a very minor overlap – but the second one is so my dentist wife could practise putting braces on people.'
Jessica, who lives in Brighton, had her Cfast invisible brace fitted in January by Claudia, who practises at Ball Tree Dental Care in Lancing, West Sussex.
Although she had traditional metal 'train tracks' to align her teeth when she was 14, Jessica began to notice an overlap in her front teeth as she got older, which meant she occasionally caught her lip.
On seeing the impressive results of Claudia's new smile two years ago – also thanks to Cfast – Jessica eventually decided to do the same, joining an increasing number of adults seeking fast and affordable aesthetic solutions to their crooked smiles.
Cfast is a popular option because it's not just quick, it's also minimally invasive. The braces are designed to address the 'social six' – or the front teeth that influenced a smile – in as little as four months.
And, although Cfast braces took a bit of getting used to in the first week, Jessica quickly settled in to a routine – and learnt the dos and don'ts.
'I think I had a lisp for the first month, but it wasn't noticeable for people who haven't meet me before,' she says.
'For the first week, I could only eat mushy foods. However, if I eat a curry dish, I need to clean my teeth immediately afterwards to prevent them from going yellow – I learnt this lesson from my wife making the mistake and turning hers bright yellow.'
With such a big (and fun!) online presence – Jessica has a YouTube channel, blog and Instagram – the final results are sure to make an impact– the final results are sure to make an impact.
'So far I can confirm my teeth have moved and gotten straight after the first month. Also, they are really almost invisible,' she says.
'I didn't tell my closest friends the date I was going to get them in order to see if they would notice the braces… quite a few of them didn't.'
Jessica believes that with determination and commitment, orthodontic treatment is doable for anyone wishing to straighten their teeth and boost confidence in their smile.
She says: 'One of my aunts got braces in her 40s. It is never too late, so long as you are willing to accept that it is going to be painful for the first weeks and you need to commit to taking good care of them. Having a good cleaning routine is very important.'
Jessica has already blogged about her Cfast journey – and has highlighted some top tips to those considering treatment.
Eating mushy foods, brushing your pegs as soon as you have eaten and putting wax on the sore bits can all help to make your Cfast journey a little bit more comfortable.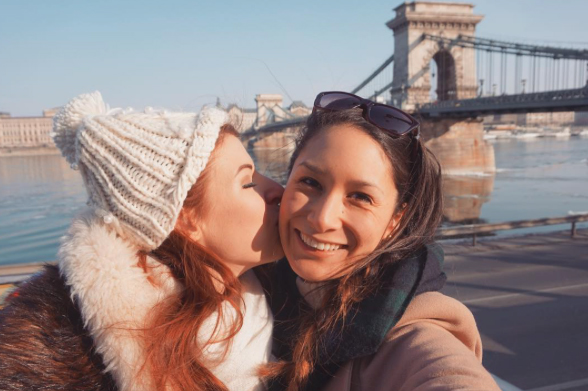 To find out more and watch Jessica's journey with braces, go to her YouTube channel where she will be posting more video updates.
As she says: 'Oh dear lord, I've got braces! Here's all you need to now about my first week of wearing adult braces.'

You can follow Jessica's progress here https://www.youtube.com/user/MissJessicaKH
You can follow Jessica on Twitter here @JessicaOOTC
Her Instagram account is jessicaoutofthecloset


Find a Cfast practitioner in your area
Related Treatments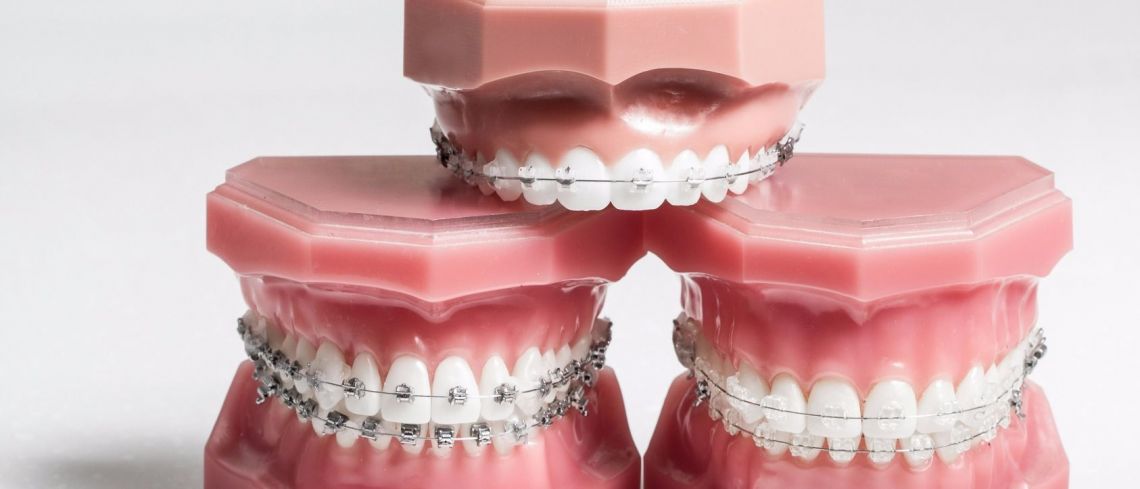 Orthodontics
Devices such as removable braces as clear aligners...
Similar Articles