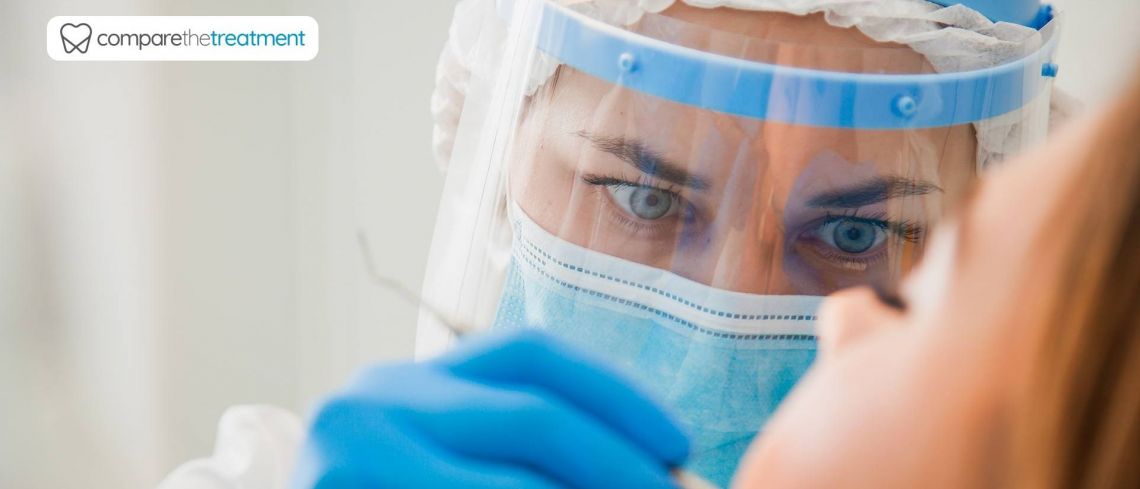 Choosing a dentist can be a stressful process, especially when there's so many to choose from.
And with the internet hosting an abundance of information, you can quickly get overwhelmed.
We've put together a list of what to consider to find your perfect practice – and, of course, feel free to check out all the dentists on comparethetreatment.com.
Check their credentials
Make sure the dentist you are considering are actually qualified and registered. This may seem obvious but it is crucial that they are registered with the General Dental Council (GDC). You can view the register here – just type in the clinician's name and the postcode of the practice. If their name is there, you're good to go.
Take note of what they specialise in
So you've checked they are registered. Now consider the treatment you want. Does the dentist specialise in that area? For example say you want orthodontic treatment. You may want to consider dentists who have undertaken additional training and qualifications in orthodontic work, so you feel confident that you have turned to the right clinician.
Other specialties include:
Dental and maxillofacial radiology
Dental Public Health
Endodontics
Oral and maxillofacial pathology
Oral medicine
Oral microbiology
Oral surgery
Orthodontics
Paediatric dentistry
Periodontology
Prosthodontics
Restorative dentistry
Special Care Dentistry.
Location, location, location
It makes sense to choose a dental practice that it easy to get to, be it near your home or your workplace. If you require more than one appointment, they will be a lot easier to attend if you can fit it in at lunchtime or pop by before you start work. Our search system allows you to find a dentist by location and treatment www.comparethetreatment.com/practice
Google
As we mentioned earlier, the internet is flooded with information and it'll be easy to find reviews and testimonials. Just like you might turn to Tripadvisor or Trustpilot, you can check out other people's experiences to see if the practice is for you.
Related Treatments
Similar Articles