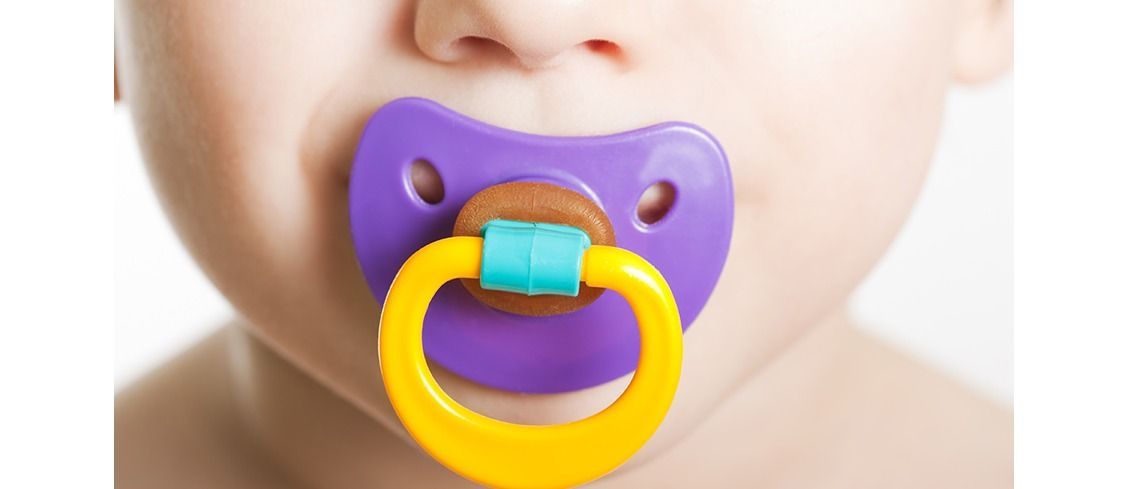 We tackle some of the debate surrounding dummies and how they can impact oral health.
Dummies – or pacifiers – are a key source of conversation (and controversy) among parents.
But are they bad for your children? Can they cause dental problems?
Dr Khaled Kasem, an orthodontic expert at Impress, details some of the most common issues with children's teeth.
'The majority of problems in children's teeth are a result of poor dental hygiene, whether it's not there or the correct technique is unknown,' he says.
'Poor dental hygiene can cause a multitude of problems, the most prominent being tooth decay and gum disease.'
In the very early years, dummies may not be an issue. But long term, dummies can have a significant impact on a child's oral health. These include:
Mouth breathing
Incorrect positioning of teeth
Speech and language problems
Tooth decay (in particular the front teeth) if the dummy is coated in something sugary, like jam.
Keep an eye
Your child may also be more likely to require orthodontic treatment if:

Their parents required orthodontic treatment
They suck their thumb
They have used a dummy for more than three years
They breathe through their mouth regularly.
Dr Kasem adds: 'The problem is not what children eat, but how they eat it and when.
'Obviously, a diet with low sugar content and carbonated drinks will help to control the appearance of cavities. Keep an eye on the sugar your child is consuming, anything more than four portions a day is thought to cause tooth decay.'