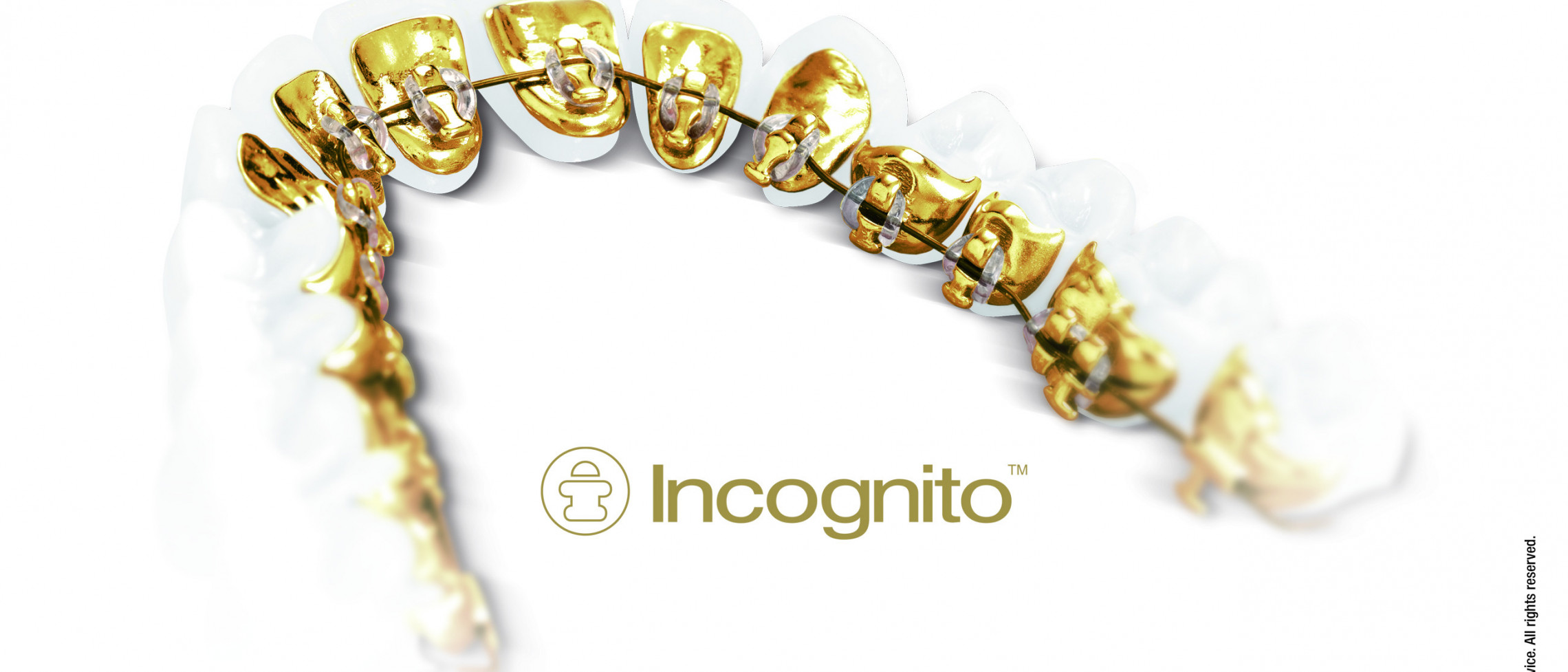 Who can wear Incognito braces?
Incognito braces are suitable for many age groups from children, to teens and adults who want to correct their teeth position. In most cases, people use Incognito braces as they do not want their braces to be visible for professional or personal reasons. Your options can be discussed for your specific needs with an orthodontist.
What do Incognito braces look like?
The bracket bases on Incognito braces are contoured in an unique way that hugs the tongue and side surfaces of your teeth for optimal comfort, fit and performance. They have a low profile so they are very unlikely to interfere with your speech. With custom made arch wires these braces are programmed to your unique prescription to ensure efficient and effective tooth movement.
What makes the Incognito braces different to others?
Incognito braces are 100% customised to your mouth shape and teeth to deliver specific results to each patient. Your orthodontist determines your treatment plan and then braces are made specifically for you. By using the latest CAD/CAM, rapid prototyping and robotic technologies, practitioners are able to fabricate your braces within a unique treatment prescription.
How long does treatment take with Incognito braces?
Treatment varies from patient to patient due to the tailored amount of work needed to align the teeth. Due to the advanced technology in creating custom brackets, precise bracket placement and precision wires, your teeth will move in the most efficient way possible.
Will my speech change with Incognito braces?
As with the traditional method, every person reacts differently to the insertion of braces. Most patients don't experience any speech impediment and those who do experience minor speech problems during the first few weeks of treatment. However, this improves with every passing day. If this does happen your orthodontist can provide you with speech exercises.