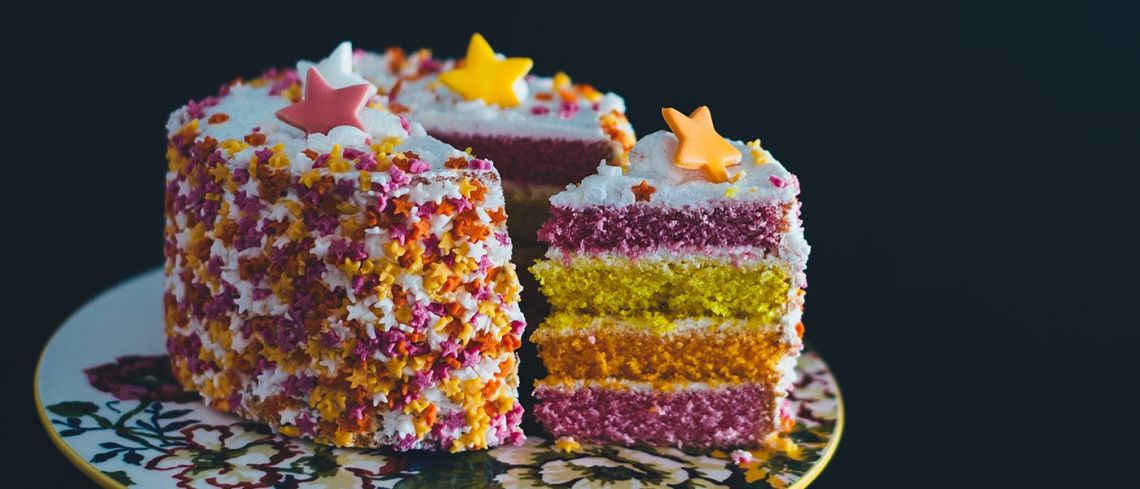 WITH THE GREAT BRITISH BAKE OFF back on our television screens, one leading charity has investigated where in the United Kingdom is most likely to reach for a roulade and which places are saying no to a gateau.
The Oral Health Foundation polled thousands of Brits to discover which city's residents give in to their 'sweet-tooth' the most and reveal the nation's cake eating habits.
Belfast topped the list, with more than four in five (83%) residents consuming portions of cake and biscuits every day. Norwich and Liverpool came next, with nearly three in four (74%) treating themselves daily.1 This may explain why Belfast and Liverpool have some of the highest levels of tooth decay in Britain.
On average, more than six out of ten (61%) Brits consume cake or biscuits every day.
The NHS advise added sugars should not make up more than 5% of total calorie intake, about 30g of sugar a day.2
With many portions of cake exceeding half of our daily recommended allowance, Dr Nigel Carter OBE, CEO of the Oral Health Foundation, explains the importance of why we need to pay close attention to the amount of sugar in our diet.
Dr Carter says: "We all love a sweet treat from time-to-time but having them too often can very quickly mean bad news for our health.
"Sugar reduces our body's ability to feel full, leaving us with an unquenchable hunger and leading to such problems as weight gain and obesity. Excessive consumption of sugar over long periods of time can also lead to increased risk of diabetes, heart disease and cancer.
"Sugar is also one of the main causes of tooth decay. Every time we eat something sugary our teeth come under acid attack, snacking often throughout the day means multiple attacks and out teeth can take a real battering, often leading to tooth decay."
Latest figures show that one in three British adults and one in four English five-year-old's have signs of tooth decay3,4, which is the most common chronic disease in the world.
Last year in England alone, there were around two million tooth extractions, including, 34,000 on children – an increase of almost a quarter in the last decade.5
"We have seen these numbers consistently increase over the last five years but little has been done to address it," adds Dr Carter.
"We have to remember that every single case of tooth decay and every rotten tooth which is removed from our mouth is entirely preventable. The NHS are now spending around £35 million a year purely removing children's teeth as a result of decay. Valuable resources are spent on a problem which should not exist in the first place.
"We have to improve our knowledge of the appalling health implications of excessive sugar. The government has pledged to plough the estimated £520 million they will earn from the new sugar tax into school sports, yet again ignoring the crisis we are experiencing in oral health in the UK.
"We feel that it is important, necessary and highly appropriate to invest a portion of this funding into increasing awareness about sugar's impact on oral health. If this does not happen, we will only see the problem continuing to grow."
The poll into our cake habits revealed Aberdeen to be the most resistant UK city to a daily slice of cake, with under half (46%) eating a piece daily. Those in Oxford (47%) and Nottingham (52%) followed Aberdeen as least likely to indulge every day.