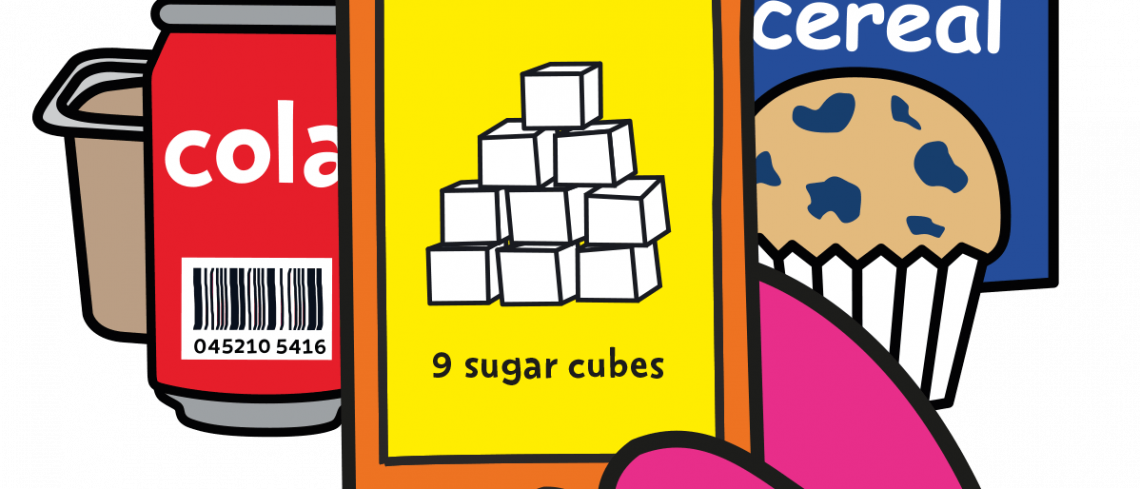 The following article is written by our St John's Wood dentist, Dr Paul Abrahams. Find out more about Smile More Dental >
It seems that, each day, many of us are eating too much sugar.
You may be surprised to discover the amount of sugar you are eating and how quickly the added sugar that many of us consume can build up during the day. The government are now advising that parents take action by installing a new app onto their smart phone which is able to read the bar codes on many food products giving them a visual representation of the amount of sugar a product contains.
The "sugar smart app", from Public Health England (PHE), functions by checking bar code scans and revealing total sugar content of the food in either cubes or grams. Authorities hope it can help combat tooth cavities, weight problems and type 2 diabetes and encourage families to select more healthy options with their daily diet.
TOOTH CAVITIES & DENTAL DISEASE
Approximately 46,500 children and young people under 19 were admitted to hospital for a primary diagnosis of dental caries in 2013–14 according to The state of children's oral health in England report by the Faculty of Dental Surgery – that's more children than were admitted for tonsillitis.
As a nation, if we are going to reduce these hospital admissions for young people and we need to get dental disease under control. Dental cavities arise when the bacteria in your mouth secrete acid. This acid secretion happens as they digest the sugar in your diet. This acid attacks the hard enamel of your teeth and can continue to penetrate deep into the tooth structure.
If this acid attack is left unchecked then the tooth can become seriously infected. The only way to stop the dental cavity from continuing to grow is to visit the dentist, have the caries removed and then the hole filled. Advice on a good oral health routine can then be given as well as dietary advice. It is this acid attack which can be limited if we control the amount of sugar that we have in our diets.
There are however other reasons to limit the amount of sugar.
TYPE 2 DIABETES
Chris Askew, Diabetes UK Chief Executive, said:
"Diets that are high in sugar are fuelling the rise in obesity, and in turn the dramatic rise in Type 2 diabetes, a serious health condition that can lead to devastating complications such as blindness, amputations and stroke. This is unlike Type 1 diabetes which cannot be prevented and is not caused by being obese. With the average child consuming three times the recommended daily amount of sugar, the need for action has never been more urgent. The new Sugar Smart app will help parents to understand and take control of their children's sugar intake.
PHE states that young people are eating 3X more sugar than is recommended in their new Change4Life marketing campaign. Their research indicates that normally children aged 4 to 10 years of age are consuming 22kg of added sugar annually. That equates to about 5,500 sugar cubes which is more that the average 5-year old weighs! It's all as simple as 3 easy steps:
Get The App
Start Scanning
Reveal The Sugar
HERE'S HOW TO USE THE SUGAR SMART APP
Download the application through the Apple Store or Google Play.
Based on how old you are, your everyday sugar allowance will differ. The application informs you on the maximum you should eat.
Select the product that has a barcode.
Open the application.
Permit the application the use of the digital camera on your phone- a box will appear requesting permission.
Line the barcode track up with the red-colored line and wait for a beep. If it's doesn't work, yo may be trying to scan too close up, so move the camera further away.
The application will let you know just how much sugar there is in the product – however the application does not have every food item available yet as it is still in it's development stage.
After that you can share the end result together with your connections on Facebook, Twitter, Google & other social media sites.
Clicking the menu button gives you more about sugar content in meals, a scanning history and let's you go to the app's website.
If you have children we can highly recommend that they download the app and begins scanning food, this can be a fun way to educate your case about the amount of sugar in food.
Related Treatment
Similar Articles