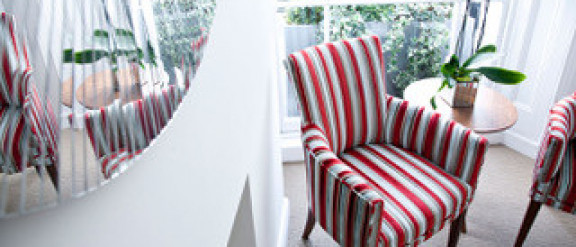 Dr Diana Spencer runs Abbey Road Dental in London's St John's Wood, a small dental clinic that combines the latest technology and techniques with a calm, welcoming environment.
Staffed by experienced and highly trained professionals who love their jobs, Dr Spencer is proud of its 'small is beautiful' approach to dental care.
She says: 'We are not a corporate with many layers of management, which means we offer a personalised service with professionals who take care of patients and address their needs and concerns. We listen and we understand.'
The team also believes in a 'whole body' approach to dental care and understands that any aesthetic improvements go hand in hand with healthy teeth and gums.
Dr Spencer explains: 'Disease-free functional teeth are not all that matters. Did you know, for example, that a healthy mouth is important for overall health – both physically and psychologically? The health of the mouth mirrors the condition of the body as a whole, which is why our team is committed to viewing any dental treatment as part of the whole body.'
With its three most popular treatment requests oral hygiene care, composite restorations and cosmetic procedures, the team's approach for all patients is based on the principle that prevention is better than cure.
Dr Spencer says: 'Emphasis is placed on achieving a healthy and attractive smile through minimally invasive procedures. All treatments are carried out to the highest standard, with a view to an attractive, natural appearance and function.'
At the heart of this is the perfect combination of the team who keep patients' oral health in tip top condition and the team who transform patients' smiles with an impressive range of cosmetic treatments.
Dr Spencer explains: 'We have three wonderful dental hygienists and therapists who take care of the preventive side of the practice – Melonie Prebble, Diana Bloom and Robiha Nazir. They are the bedrock of our services and, unless the foundations are healthy and cared for, any restorative dental treatment of any kind will eventually fail.'
Dr Duncan Grant is the practice's dentist with a special interest in endodontics and www.comparethetreatment expert, Dr David Bloom, heads up the advanced restorative department, dealing with all cosmetic work, adult orthodontics, implants and anything ranging from veneers to a full-mouth rehabilitation.
Dr Richard Horwitz is the resident periodontal specialist, dealing with any issues relating to gum disease, and the team is held together by Debbie Gale, who presides over receptions and 'pulls it all together', says Dr Spencer – 'because she's the first port of call for any enquiries.'
She adds: 'Finally, Tina, Sylvia and Mariam are our lovely nurses who look after everyone – staff and patients alike – and keep the practice running smoothly.'
And, if you're one in ten UK adults so nervous about dental treatment that you haven't visited a dentist in a while, Dr Spencer reassures us that handling dental fear effectively is a key element of Abbey Dental's practice ethos.
She says: 'We take plenty of time to listen and understand any concerns and fears. We will take your hand and walk together with you on your journey to dental health rather than just tell you what needs to be done.'
Rather excitingly, the patient-friendly practice – situated just a stone's throw away from the zebra crossing made famous by the Beatles – is currently mid-fifth birthday celebrations, which means Dr Spencer and her team are offering a generous 5% discounts on all dental hygiene, orthodontic treatment, teeth whitening, initial consultation and dental implant placements.
They are also offering a refund voucher worth £85 on the initial consultation to all new patients who take up a course of treatment.
Dr Spencer is now very much looking forward to the New Year and welcoming those of us who are seeking a London-based patient-friendly team and guarantees a happy dental experience – just as long as she has her three favourite things to hand: 'My fantastic team, my loupes – and a regular supply of tea!'
Related Treatments
Similar Articles