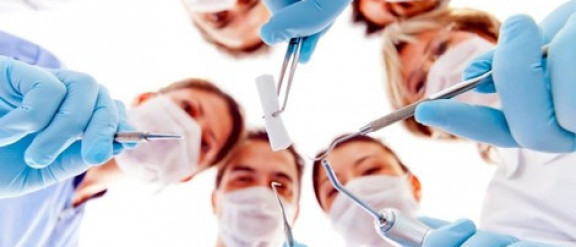 These guidelines from CAP CITY Dental will help you define the parameters of top quality dental care.
Review them to confirm that your dentist satisfies your required standards and expectations.
There will be times when you're ready to review the kind of dental care that's important for you.

You may be new in town, without a dentist.
Or you may have certain doubts about the way that your existing dentist deals with particular treatments, such as aesthetic dentistry.


So how do you evaluate quality dentistry and find a good London dentist? Finding the right combination for any service you buy, ideally you'll want excellent results, top-quality attention and a low price. The problem is that you need to compromise on one of these elements. For example, in quality dentistry good care and top quality materials are difficult to separate out (they 'tend to go together') and unfortunately they can't come cheaply. You can get reasonable results at a low price — but not from top professionals. So it's important for you to determine what's the right combination for you: what are your own priorities?
Setting your needs, wants and priorities What comes at the top of your list? Perhaps it's having a good London dentist who you can trust and with whom you'll build a long-term relationship. Does he or she provide painless and relaxed treatment? Responsiveness may be a factor too, at times when you need emergency treatment and know that you'll be seen promptly. How important is location? Is it close to your workplace or close to home?
How important is it that your practitioner is skilled in dental/smile aesthetics? Ways of finding a good dentist There are a number of information networks that you can use to identify a good dentist for yourself. If you've had contact with a dental specialist such as an orthodontist, ask him or her for a referral. Family and friends can provide useful leads, but ask them on what basis they are making their recommendation about quality dentistry.
'Fast and cheap' dentistry can be counter-productive. You can glean quite a lot of information from dentists' websites, in London and elsewhere. Where do they place the emphasis? What's their scope of experience? How many hard facts can you learn about them? Be wary of special offers — often they have some 'special conditions' attached. Evaluation at the first appointment
Your first visit to a new dentist may be a paid consultation, or not. Check whether you're asked to give details of your medical and dental treatment history. How much information does the dentist give you about modern techniques used in the practice? If the purpose of your visit is to investigate possible dental aesthetic care, will you be shown 'before and after' photos of his/her work done on other patients?
The written report, recommendations/ treatment plan that the dentist gives you after your visit should be very revealing about his/her level of professionalism, flexibility and ability to prioritise.
A thorough and systematic approach to finding a good dentist will ensure that you obtain and maintain healthy, functional and aesthetic teeth (hopefully 'for life') — with the least problems in the future.
Visit Dr George Druttmans Cap City Dental page here.
Search for a dentist near you by selecting a treatment and entering your postcode here: