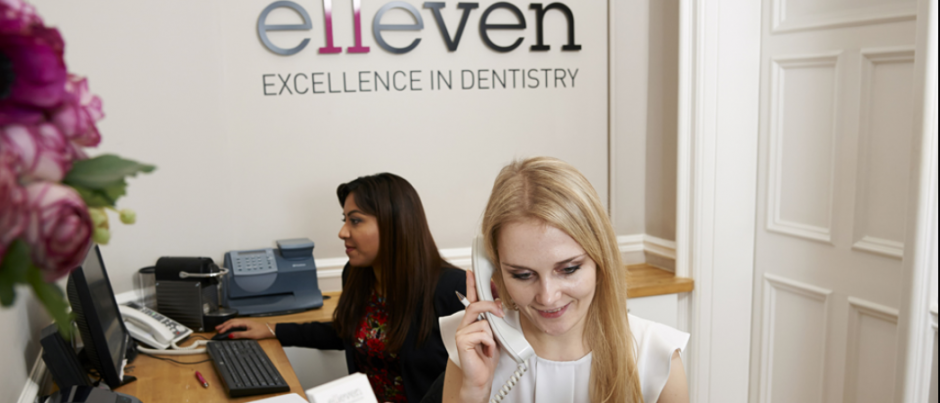 Dr Sameer Patel is clinical director of award-winning Elleven Dental and Orthodontics in the heart of London in Marylebone. At the heart of the practice lie four core values – patient satisfaction, unique patient experience, investment in the best technology and the highest quality of treatment.
The team's specialities include:
 General dentistry
 Orthodontics
 Periodontics
 Prosthodontics
 Endodontics
 Hygiene
 Paediatric dentistry.
The most popular treatments are orthodontics, bondings and whitening (often
all together!)
Dr Patel says: 'Our patients are important to us; we cannot succeed without their satisfaction in our care. Our team works extremely hard to ensure our patient journey is smooth and enjoyable. 'We are proud of our clinical practice as its research based, honest and conservative.'
Dental care is important to the team and they work together to help patients improve their dental health, aesthetics and confidence.
Dr Patel says: 'We really care about our patients and we're very proud that our work and team has been recognised through the many awards we've won. We are a friendly and dynamic team and people come from around the UK and abroad to see us here. Elleven is a fantastic place to practice dentistry!
'We're incredibly passionate about what we do and deeply committed to our patients, which is why we use the very latest in technology – such as SureSmile and the latest in invisible braces – as well as the very best in equipment, materials and renowned dental experts. We firmly believe that braces are not just for children and there's actually no real age limit for having orthodontics.
The team at Elleven consists of highly trained expert clinicians and efficient, friendly support staff to bring our patients the very best customer service.
Dr Patel says: 'We have a multi-disciplined team, so people often come to us and see a number of different clinicians.
'Many of our patients are nervous when they first come to Elleven. However, they find they are quickly put at ease by our calming and luxurious surroundings and talented clinicians who work to understand patients' fears and concerns and address them calmly. We take our time to put people at ease and make them comfortable and explain each part of their treatment plan carefully. This means patients often say they look forward to their visits!
And any exclusive offers for patients this New Year?
Dr Patel says: 'We recently had a special Invisalign day, offering an exclusive discount for one of the most popular brace systems. Keep an eye out for more to come!
Related Treatments
Similar Articles