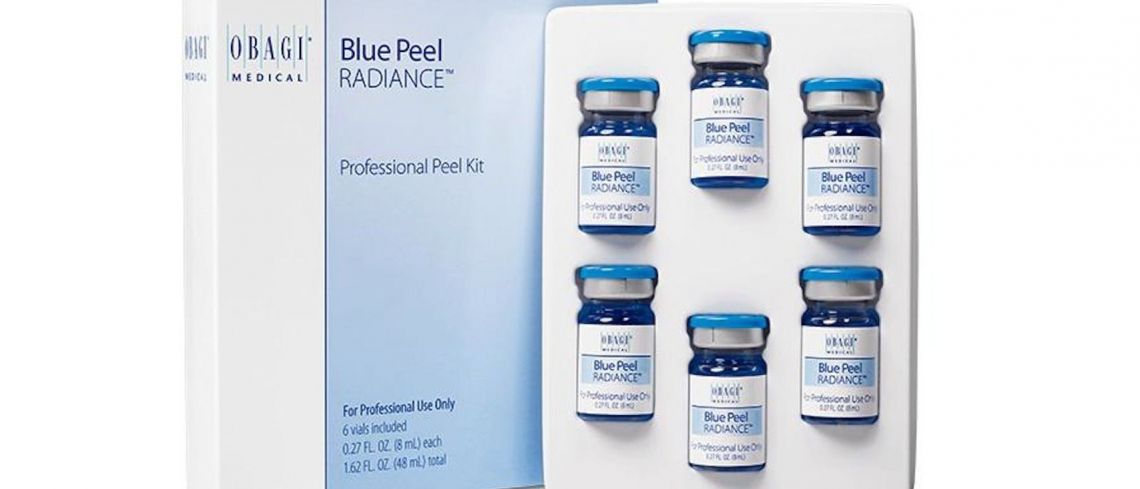 Peel away the signs of skin aging
What is a chemical peel?
A chemical peel is a minimally invasive procedure that helps improve the appearance of skin.
During the procedure, your aesthetician carefully applies combinations of powerful solutions to the face, décolletage (neck and chest), or hands to remove dead skin cells. The solutions penetrate into the skin, causing dead skin cells to peel off. The new skin is smoother and more refined-looking.
There are many types of chemical peel preparations, and the right preparation for you depends on your skin type and desired results. Light or superfi cial chemical peels usually consist of alpha and beta hydroxy acids, such as glycolic, lactic, or salicylic acid, that are combined to improve the appearance of :
• Fine lines and wrinkles
• Mild to moderate photodamage
• Uneven tone and texture
• Acne and acne scarring
Reveal a new layer of beautiful skin with Blue Peel RADIANCE® with our flawless summer skin offer:
3 x Peels + a Sun Shield
All for £200 (saving £100)
Offer is available throughout July 2017
The perfect prep for any special occasion because amazing skin goes with any outfit.
Related Treatment
Similar Articles