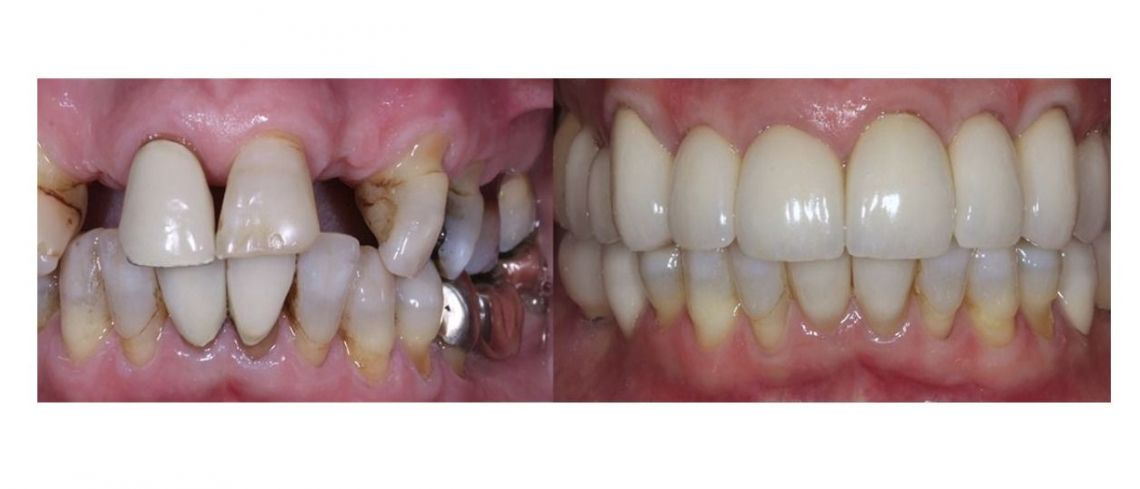 Why dental implants are truly lifechanging if you've lost a tooth
Did you know that around 27 million people in the UK have one or more missing teeth?
Whether that's down to extraction, decay, injury or trauma, tooth loss affects people every day. It can impact your ability to eat certain foods such as steak, nuts, apples and raw vegetables, often having a knock-on effect on your nutrition. It can also affect your speech and the shape of your face as due to lack of stimulation, the jawbone underneath the missing tooth can start to recede and your lips and cheeks can cave in. Most importantly it can affect your confidence, often causing sufferers to become embarrassed or withdrawn, especially if the missing teeth are visible when you smile or speak.

What is the solution?

Dental implants are the only permanent solution to tooth loss and can restore the full functionality of a real tooth as well as the aesthetic appearance. The treatment involves a specialist yet fairly straight forward small surgical procedure, in which a titanium screw is inserted into the jawbone, to replace the root of the tooth. This provides a strong and solid base for your new crown which is made to match the appearance of a real tooth. If you have multiple missing teeth, the dental implants can be strategically placed along the jawline and a dental implant bridge placed on top to replace multiple or even a full set of missing teeth.

How do I find out more?

Ten Implant Centre is an award-winning London-based practice which specialise in dental implant treatments. They are hosting a FREE dental implant open day on Saturday 28th April, from 10am-3pm at the Omnibus Theatre in Clapham. The open day is for anyone who has suffered from tooth loss or knows of someone else that has. This is a fantastic opportunity for people to find out more about award-winning dental implant treatments from some of the UK's leading experts and to take advantage of our amazing discounts and freebies!


FREE Dental Implant Open Day: Here's what's included…

· An opportunity to learn about implants from experienced treatment coordinators

· Up to £4000 off Dental Implants (T&C's apply)

· Free 30-minute consultation with an award-winning implant surgeon

· Free CT Scan with your treatment (T&C's apply)

· A free information pack and dental goodie bag

· Refreshments


How do I sign up for the event?
If you are interested in the open day and would like to find out more or sign up to the event, you can do so via the booking form link below. There is also a contact number and email address for you to get in touch if you have any further questions.
https://www.tendental.com/events/

Here's what some of Ten Implant Centre's previous implant patients had to say about their treatment:

"I wore dentures for a year and was unable to eat in public. Now I can eat anything! I don't have that problem anymore" – Leonard

"I did a round the world yacht race, had an accident and cracked my front three teeth. One of the three teeth had started to go black and it was affecting my confidence. Losing your front teeth is really quite traumatic. Being able to have that back has made such a difference" – Daniel

"I work with a company where everyone seems young and beautiful and everyone around me appears to have perfect teeth. I felt more and more embarrassed, I actually reached the point where I felt ashamed. After getting my dental implants, my younger sister actually burst into tears and said, 'It's like having my brother back!' - Rick