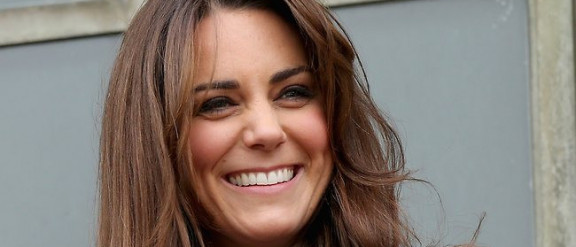 If you thought nature only ever hands out dazzling smiles to the rich and famous, then think again.
From the Duchess of Cambridge to Hollywood stars Julia Roberts and Jessica Alba, those royal and award-winning teeth are not that stunning without a little helping hand – often found within the four walls of a dental clinic.
You only have to look at the celebrity-watching media websites to know that their dentition has been tweaked a little along the way to finding fame – many have had orthodontic work, veneers and teeth whitening.
If you've ever looked in the mirror and felt less than happy with your smile, you're not alone.
US Brits may spend a whopping £5.8 billion a year on dental treatments, but statistics still show that almost 50% of us remain unhappy with our smile (48%) with yellowing, wonky teeth impacting on our confidence massively.
In fact, 64% cite discoloured teeth as the number one reason for hiding teeth and three quarters of us do not have the confidence to smile in a photograph.
Not surprising when we consider that nearly half of us base our opinions about other people on guess what – yes, their smile! Which means we are all only too aware of the importance of healthy white teeth and what a huge asset they are in both the world of work and our personal lives.
In fact, according to one leading body language expert, a smile is as important as a handshake in business.
Teeth whitening is now an everyday part of many people's beauty or grooming regime.
It's affordable, effective, long lasting and doesn't necessarily cause sensitivity– if you choose the right system for you/
So, before choosing teeth whitening treatment, what do you need to know?
Well, apart from the fact that this cosmetic dental treatment boosts confidence, stops any embarrassment and therefore makes us feel good, it is also the practice of dentistry, which means only dentists and their teams can carry out the procedure.
Teeth whitening is also very much dependent on having healthy teeth and gums – so you will need to get your oral hygiene in tip top condition before having your teeth bleached.
Post treatment, it may even make us healthier – incentivising us to brush up on our teeth-cleaning habits, encouraging us to quit smoking, avoid red wine and kick our morning espresso habit – all in the name of avoiding staining!
Teeth whitening should last between one to two years (depending on diet and lifestyle) and in between treatments you can touch up with take-home custom-made trays.
So, if you want a red carpet smile – even if it's just for those selfies you secretly store on you iPhone, book an appointment today.
Related Treatments
Similar Articles