We only have to get a whiff of warmer weather and we all begin to count down the days until summer.
With our heads in a 'sand, sea and sun' scenario, we brighten up these last few weeks of winter with thoughts of bettering our bodies, honing our tummies and considering ways to 'tidy up' in all senses of the word.
But don't be so quick to skip spring – it's traditionally seen as the season of renewal and who are we to argue with Mother Nature?
With the clocks leaping forward into British Summer Time last weekend (26 March), why not celebrate this joyful event with your own mini revamp?
Whatever our shape, size – or sex, we all look our best when we feel our best and, in the run-up to that much longed for stretch of sunshine we should begin preparing for the big reveal.
Having spent the colder months clad in jeans and jumpers, the need to groom may be an important next move for many of us – but how best to do so?
Razor bumps, red rashes and ingrown hair can put paid to our confidence, despite the sound investment in a new designer swimming costume and it's worth considering that a 'tidy up' in the bikini area may require a little more investment, too – the ROI is worth it!
The bikini line is a well-known tricky area for hair removal. The skin is sensitive and razors can do untold damage. Infections have been known to develop and unsightly bumps, cuts and grazes, and skin irritation can develop as a result of poor practice with the blade.
Top tips to prevent such problems include exfoliating prior to any hair removal, ensuring the skin is clean, using a fresh razor every time you remove hair. Wearing loose clothing post hair removal is also recommended if you want to avoid those tell-tale signs of a newly waxed or shaved bikini line.
Whether you're just tidying up, going bare or considering a landing strip, if you're looking to get beach-ready bikini line, it may be prudent to consider a professional preen.
Here, Comparethetreatment.com expert Dr Rita Rakus answers some of your questions about the in and outs of safe hair removal…
Why is laser hair removal safer?
I am a great believer in laser hair removal, particularly our Soprano System, as it is pain free and can be used on any part of your body no matter how sensitive you are or what hair or skin type you are. Whilst using a razor may seem like a quick solution to removing unwanted body hair, the results are often very short term and hair normally tends to grow back faster and thicker.
I am very sensitive – is it painful?
The treatment itself is pain free and suitable for most skin types even those who are sensitive. You will experience a warming sensation but no discomfort, plus there is no downtime after the hair removal session. We do recommend a consultation beforehand where the skin and hair is assessed and we ask for patients not to use sun beds or tanning products on the area(s) being treated.
How long does it last?
The Soprano Laser System is unlike other laser technology and has proven long-lasting results with only occasional maintenance treatments.
How many treatments will I need?
On average, our clients have between three and six sessions but this depends on the type of hair as everyone is different. This will be assessed in your initial consultation and we will give our patients a tailored programme to ensure their hair is removed quickly and effectively.
Can you remove facial hair?
Yes absolutely. This system can be used on any part of the body no matter what your hair and skin type is. It is also suitable for men and for those who have a low pain threshold or are suffering with hormone-induced hair.
I often have a bikini wax – will this investment in laser hair removal save me money in the long term?
Not only will laser hair removal save you money in the long-term (you normally only need 3-6 sessions), it is also the healthier way to remove hair. The Soprano laser we use at the clinic allows light to pass safely and gently through the dermis so it is absorbed into the hair root and destroys the cells so they can't produce any more hair. The surrounding area of the skin is safe and there is no pain or downtime.
book a consultation with Dr Rita Rakus
Find a hair removal practitioner
Related Treatments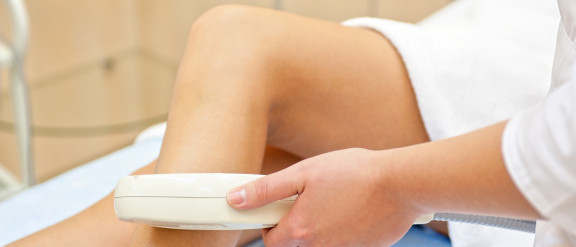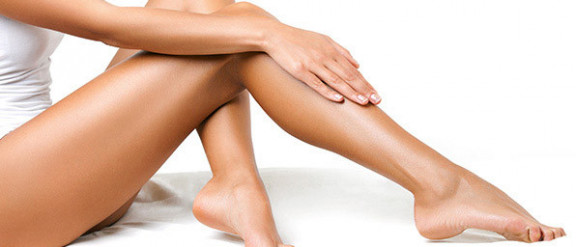 Similar Articles