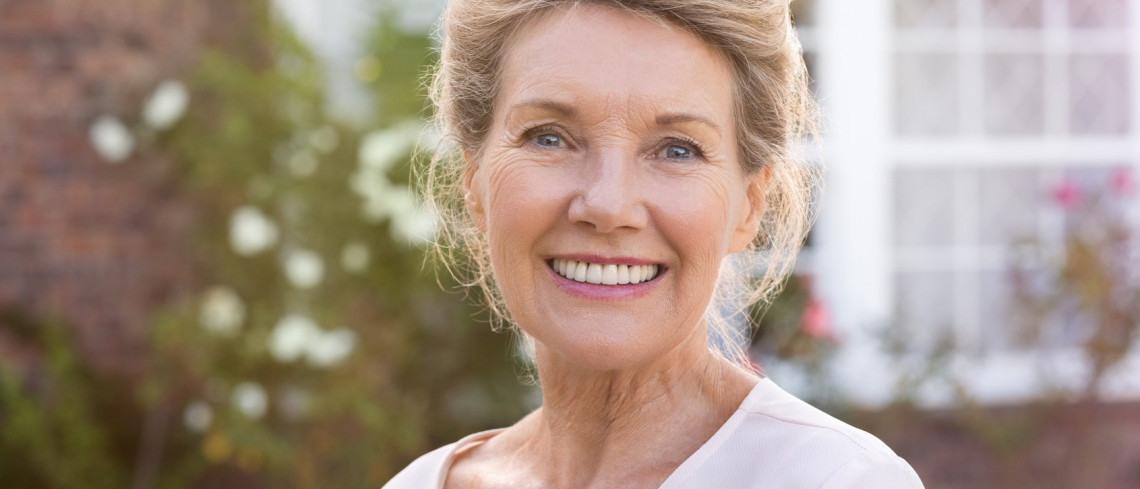 Whether sailing off on a silver odyssey or looking to turn back the tide of time with some cosmetic surgery, the retirement options open to us all have never been so bountiful.

Cole Porter could not have foreseen the sweeping changes that technology would bring to our lives when he wrote the lyrics to his hit song way back when. But the lines between an active professional life and retirement are no longer boldly drawn – and, for many, anything goes!
With these blurred lines come many options. Most of us are living longer and we are healthier for more of it; ergo we have more time to spend our money.
Retirement may mean a new stream of income available from pensions and, as such, financial changes towards the end of a career allow business owners the luxury of time to review patterns of working and lifestyle before rearranging to better suit a new chapter in their lives.
Some of us will have little inclination to slow down and others will have plans to develop interests they have been – until now – too busy to indulge.
So, where will you make sweeping changes, how will you embrace those long-desired pastimes and what other exciting developments will this readjustment in your work-life balance bring?
With age comes acceptance, so they say – and many of us might believe that, if we failed to take the opportunity to straighten our teeth in our teenage years, the moment has passed.
However, an increasing number of people are turning to orthodontics much later in life, especially if they have money in their pocket.
Having always hated her teeth, Jenny grasped her husband's offer of treatment for her 65th birthday and made her appointment with specialist orthodontist Raman Aulakh of Octagon Orthodontics.
She explains: 'I had recently seen a horrid picture of myself, with teeth that looked remarkably like those of Nanny McPhee. I had been aware that my front tooth was moving, and it had started to catch my top lip, but the picture really highlighted this to me, and I decided that it was now or never if I was to achieve the straight teeth I had always craved.'
Jenny was delighted to learn that she could be treated using the virtually invisible aligners from Invisalign as she was keen to straighten her teeth, but reluctant for anyone to know she was undergoing orthodontic treatment at her age.
She says: 'I was thrilled at how unobtrusive the aligners were; no one noticed I was wearing them! Invisalign really worked for me, putting in the aligners every day became a habit– like putting my face on. They allowed me a degree of freedom I don't think I would have achieved with traditional braces; I could choose not to wear them for brief periods, a dinner date for example.'
Invisalign move the teeth, gradually and precisely using a series of tailor-made clear aligners, which are changed every two weeks to another pair with a slightly different contour, to encourage the teeth to move gradually towards the desired position. The aligners are removed for eating which Jenny maintains was another benefit of the treatment, as she wryly explained:
'An unseen advantage of the treatment, and not one you would see in the Invisalign brochure. Invisalign really stopped me nibbling!'
Straight teeth were something that Helen Cunningham, 72, (pictured) had wanted from childhood. Some years ago Helen took the step to downsize after she sadly lost her husband. Downsizing left her with money to pay for orthodontic treatment by celebrity dentist Dr Hanel Nathwani.
She says: 'I had never liked my teeth, and had noticed that I had recently started to put my hand in front of my mouth whenever I laughed (and I laugh a lot!). As a nation, we are living so much longer and we all want to look younger – I often joke Invisalign should create a marketing campaign for widows and the recently divorced! I'm so pleased with the results, I have no regrets about undergoing treatment, and would – and do – recommend Invisalign to anyone.'
Orthodontist and Comparethetreatment.com expert Raman Aulakh explains:

'As a specialist orthodontist, I am treating an increasing number of older patients who want to maximise the beauty of their smile and improve their bite. It does take meticulous treatment planning, however stories like this are not untypical. Many patients in this age group had previously believed that they were too old for orthodontics, and were not keen to have fixed visible braces. Once these patients fully understood the discreet nature of Invisalign treatment, and how there is no age limit to obtaining the straight teeth they had dreamed of, many patients undergo successful orthodontic work.'
Related Treatments
Similar Articles