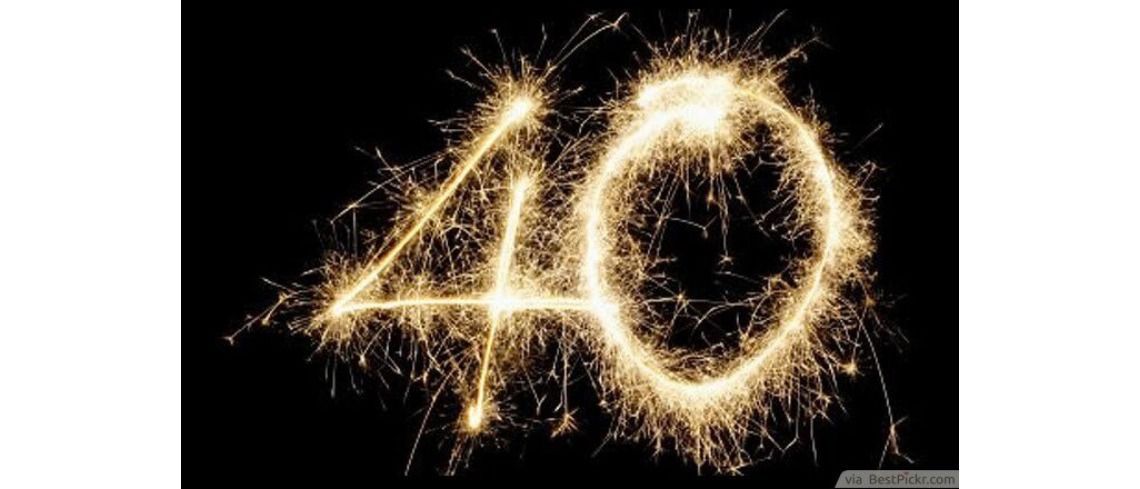 A new smile – my 40th birthday present to me
Life begins at 40, so the saying goes and, with a countdown of only months to her 'big' birthday, executive assistant Collette decided to embrace that sentiment with gusto – by having braces!
Having had orthodontics when she was much younger, her mouth became overcrowded once her wisdom appeared.
She says: 'For years, I wanted to have my teeth corrected, but I finally decided to go for it just in time for my 40th birthday as a present to myself!
She was previously put off seeking treatment due to cost restraints, but discovered Cfast – a system of braces that ticked all the boxes in order to achieve the smile she wanted.
Cfast is a gentle, minimally invasive short-term orthodontic treatment for adults that straighten the upper and lower front six teeth – otherwise known as the 'social six'.
The cosmetic teeth-straightening system is comfortable, safe and affordable and uses tooth-coloured wires and clear ceramic brackets to gently straighten the 'social six'.
Collette found that this treatment could be provided by Jenni Grimes at Vestry House Dental Practice in the City near to where she works.
Collette had heard good things about Cfast from one of her colleagues (a former patient of Jenni's) – and admired the great results.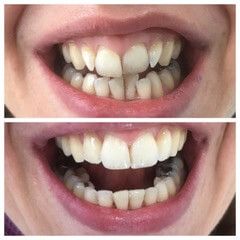 She says: 'I was very conscious about my smile and, from certain angles, they looked even worse that I realised – especially when I looked at photos taken by other people.'
Cfast braces straighten teeth in a controlled and predictable way and use lighter forces than traditional orthodontics, so they are more comfortable as well as faster – major considerations for those of us looking to improve our smile.
They are discreet, too – but Collette just wanted to have 'whatever it took to get them corrected'.
And, did it impact on her speech?
She says: 'It took a few weeks to get used the braces and, at first, I was conscious when I spoke, but then just got used to it.'
And what about her diet?
Collette explains: 'I wasn't able to eat a whole apple or crusty bread – they had to be sliced. I refrained from drinking red wine and eating a curry as they discolour the brackets – that is, unless I was due to have the brackets changed.'
The whole treatment took six and a half months and she is now delighted with the results.
So, would recommend Cfast to anyone considering cosmetic teeth straightening? She says: '100%, yes! It's never too late to get braces. If it is on your mind and keeps popping into to your head, you must go for it.
'I feel more confident and I don't cringe at the close-up pictures of my crooked teeth now. I was open and talked about the treatment and people were very interested and asked me lots of questions. But those I didn't tell, rarely noticed.'
And what are Collette's top tips for those of us about to embrace on orthodontic treatment?
She advises to avoid red wine and curries with braces, use TePe interdental brushes to gently clean between the teeth and brackets and wires and don't think it will be a painful process – it isn't!
She says: 'If the brackets rub your gums, don't think it is going to be like this for the next six months – I promise, it won't be! It just takes a while for your mouth to adapt – and the results are worthwhile in the end.'