Whatever stage we are at in our career – and whatever that career might be – we can all benefit from a more forward-thinking and reflective approach to the way we perform at work.
For some of us, it is very much a part of our workplace ethics, along with annual reviews, mentoring, feedback and appraisals.
Addressing what has gone before helps to shape how we may take our next step successfully – as well as establishing the direction it will take.
On trend at the moment is keeping a bullet journal, an ad hoc collection of thoughts, tasks, dreams and aims all summarised and coded and noted in one place – the journal – so we can plan ahead and record life's progresses and ambitions.
Part mindfulness, part calendar, part those scribbled notes we all have slipped inside our diaries or planners and lose, a bullet journal is perfect for our productivity, as it sets out a scheme of work for the coming days/months or year, with plans and events written in the form of bullet-pointed lists.
If you haven't looked already, Google #bulletjournal and marvel at the creativity some people have embraced to make their version aesthetically pleasing as well as super functional.
Planning ahead is an often much-maligned principle that sounds dull but which is, in reality, a beautiful thing.
If you're looking to upskill, broaden your career horizons and expand your job opportunities, then long-term planning based on what's gone before is vital.
And, if on reflection, you've realised that it's your confidence that has let you down at the first rung of the career ladder, it may be time to consider how best to boost your confidence for future success.
The early steps of one's career can be especially daunting; the job market is highly competitive, and it can get difficult to really stand out from one's peers with more and more of us looking for innovative ways to make their mark.
For some, the key to getting ahead often lies in their smile and the newly found self-confidence that accompanies a makeover.
Graduate training schemes are highly prized positions for university leavers, often cited as 'the holy grail for students', with success rates as low as one in ten for applicants applying to the big employers.
George Arthur (21) knows that interviews for graduate training schemes are an opportunity for him to capture a place; knowledge and relevant skills are important to secure the interview, but sometimes the only thing that can really set candidates apart in an interview is their self-assurance.
George explains the steps he took to improve his confidence and his prospects: 'When I started at the university, I was pretty shy, and my face-to-face conversations with people were generally pretty quick. It's not that I didn't know what to say to people, it was because I was very self-conscious that people were looking at my wonky teeth. I knew I wanted to straighten them, but I really didn't want to have highly visible train tracks.
'In my early teens, I had had braces and had found the whole process was not one I wanted to repeat. I'm pretty sure that the braces were taken off too early, and like many teens I possibly wasn't great at wearing my retainers.  Over time, my teeth slipped back to their original position.  When I was 20, I learnt about the Invisalign treatment, a virtually invisible way to straighten one`s teeth.'
Dr Hanel Nathwani, who treated George, explains how the solution works: 'I believe Invisalign treatment can be as effective as traditional wire and bracket braces, and it is considerably more discreet, a factor important to many of my patients.'
George says: 'At my first appointment, Dr Nathwani was able to show me digitally how my teeth were projected to move through the course of my treatment. I found it hard to believe that these plastic aligners could achieve all that, and was fascinated to witness the projected progress. I wore my aligners nearly all the time, it was great that they were able to fit in with my lifestyle and no-one really noticed I was wearing them. Over time, I began to notice not only my teeth, but also my personality was changing, and I was becoming more confident.
'Before having Invisalign treatment, I had shied away from talking to people - I felt I had a weird fake smile. Now I can chat happily to everyone, and I can't stop smiling, I'm pleased to show off my teeth.  I am convinced that the confidence that having straight teeth has given me will really help me come across as more professional and engaging, and will give me an edge over my fellow applicants.'
Matt Raey, 23, also had his confidence boosted with Invisalign.
He was treated in Leeds by orthodontist, Dr Catherine McCanny, from St Michaels Orthodontics, Wakefield.
He explains: "Before I started my Invisalign journey, I worked in a small retail shop, managing six members of staff. Looking back, I was a lot less confident than I am now. Once the effects of my treatment were clear, I felt confident enough to apply for a promotion with a larger company.  My level of self-assuredness had grown, and I'm sure a large part of that was because of how I felt about myself with my improved smile. I'm so pleased I did go for the interview, I have now moved upwards with my career, I'm a deputy manager of a large retail shop managing 45 members of staff!'
And the power of a straight smile doesn't just apply to younger people in the workplace.
At 42, businesswoman Jill Boyce was under the impression that her age meant she had missed her chance to have the straight teeth she secretly craved.
However, her new dentist made her aware of the Invisalign system, which, because it is virtually invisible, is an extremely discreet way to straighten teeth.
Telling only family and a couple of close friends, Jill was able to continue with her career and personal life as normal, and importantly without colleagues detecting that she was having treatment!
As Jill neared the end of her treatment, she became increasingly aware of how her confidence had grown as a result of her improving smile and how much more relaxed she was about showing her teeth.
This encouraged her to rise to new challenges, which previously she would have shied away from. The greatest of these came in the form of a one-hour video recorded presentation Jill was asked to deliver to 300 colleagues.
'I only wish I had gone ahead and had Invisalign earlier in my life. I notice now when looking back over old photographs how I covered my teeth when I smiled. People have commented how I smile so much more now! Invisalign has truly changed my life and I am passionate that people know it is for everyone, age is not a reason not to have straight teeth!'
Find an Invisalign practitioner near you
Related Treatments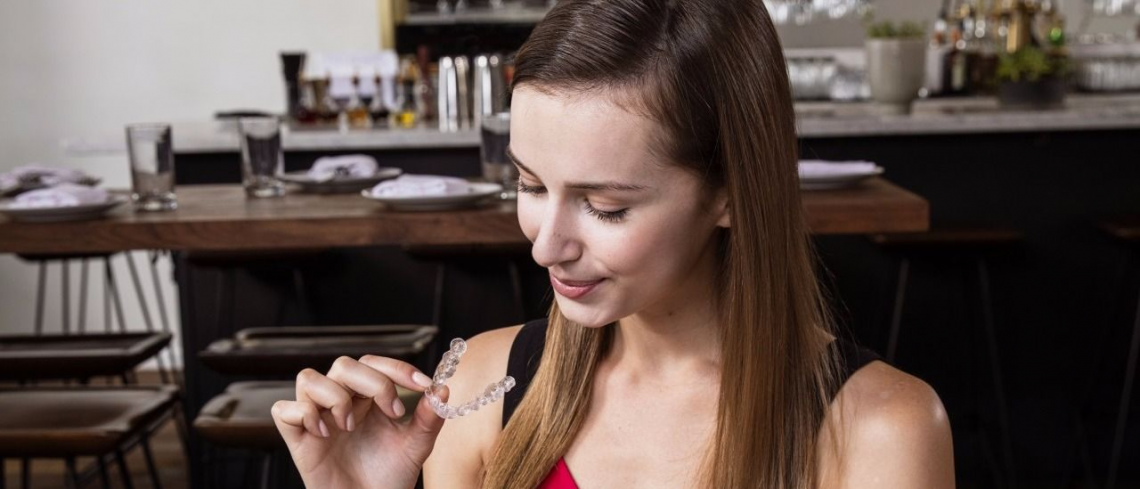 Invisalign
The Invisalign System straightens teeth using a se...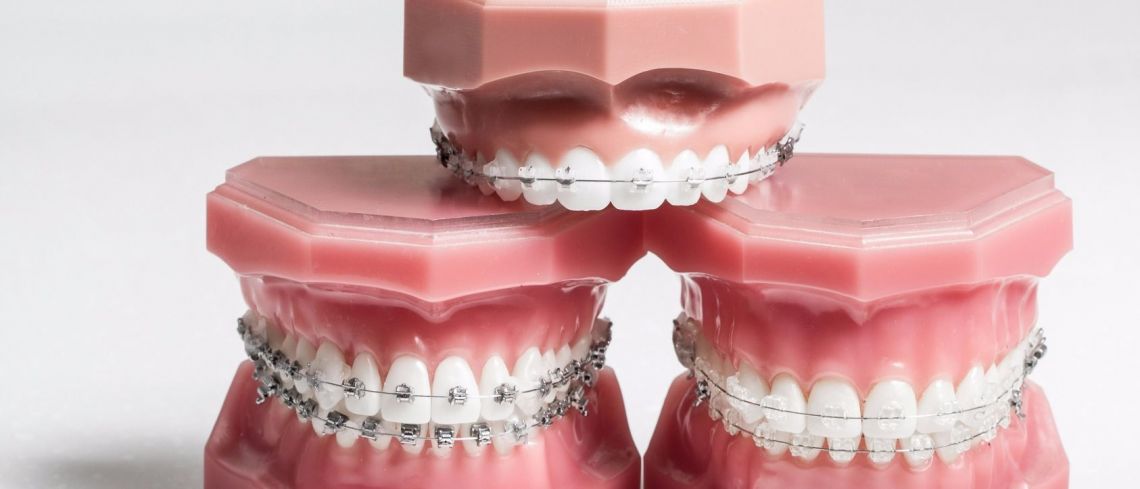 Orthodontics
Devices such as removable braces as clear aligners...
Similar Articles