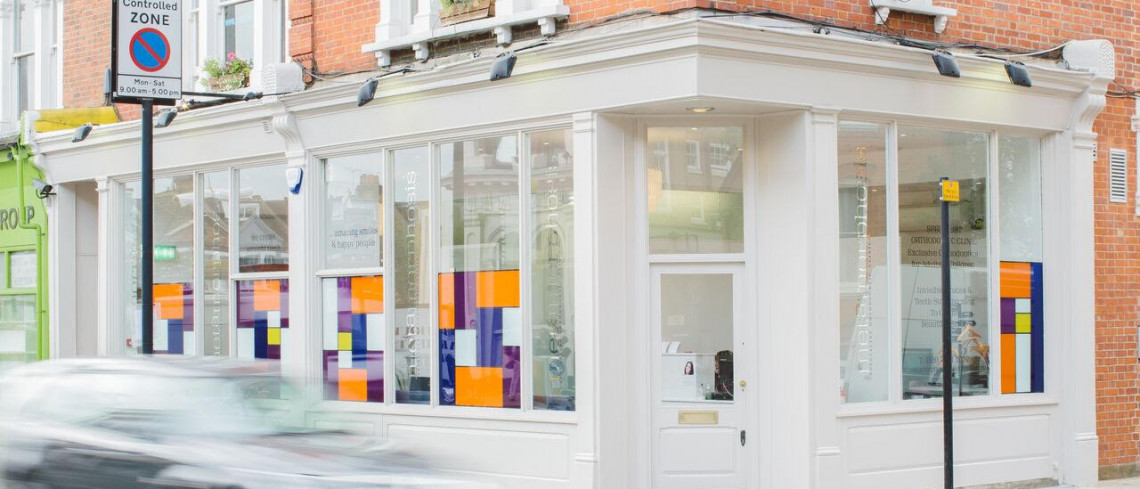 There has been a 30% rise in the number of us seeking teeth-straightening treatments and the reason may be that we are failing to look after our smile.
That's according to award-winning London orthodontist Dr Neil Counihan whose clinic, Metamorphosis Orthodontics, specialises in improving the aesthetics and health of our teeth.
Dr Counihan suggests that the popularity of adult braces is being driven by a need to address the neglect by many of us to wear the retainers we were given to keep our teeth in place when we were teenagers following the removal of braces.
And, for those of us who never had orthodontic treatment when we were younger, we may have reached an age where we simply have the time, money and inclination to invest in a smile makeover.
If you one of the increasing number of Brits who doesn't like your smile, have unsightly gaps or over crowding or cannot chew or eat comfortably, then Dr Counihan says there are many discreet adult teeth-straightening solutions now available to suit all needs.
He says: 'I see lots of people at our clinic who are unhappy with their smile or have had orthodontic treatment already and the teeth moved back or relapsed because they failed to wear their retainer.
'Whatever the reason, more and more people are seeking teeth-straightening solutions because they can afford it. They may be getting married, looking to further their career or are inspired to improve their appearance because of others having treatment. Certainly, braces are now more affordable, faster and more discreet - even invisible - which all adds to the treatment's appeal.'
Teeth are for life and a healthy smile is a happy one.
And, it is on these two basic principles that the team at Dr Counihan's clinic, Metamorphosis Orthodontics, in Fulham, London, base its approach to straightening our teeth.
With award-winning Dr Counihan at the helm, the clinic is hugely focused on both the aesthetic appeal of a smile and the need for it to function comfortably.
As he explains: 'We are passionate about what we do and, most importantly, we believe in what we do. We are a specialist practice and all our orthodontist our on the specialist list, which also means we are the best at what we do.'
The team's mission quite simply is to provide exquisite orthodontic treatment in South West London and to give each and every patient a beautiful healthy smile for life.
So, here we ask the questions many of you wish to ask…
What are the three most popular orthodontic treatments?
1. Damon Braces
2. Lingual Braces
3. Invisalign
Why is having straight teeth so important?
Straight teeth are easier to clean
A good smile makes you look younger
We are living longer and need our teeth to enjoy our food and eat what we want
Good form and function will take stress away from our teeth.
As a nervous patient, what can you do to make my dental visit a pleasant one?
We will reassure you and explain everything before we do it. We get to know you and you will see the same person each time. We have also created a calm and relaxing environment.
Do you have any on-going offers on any particular treatments?
1. Free consultation
2. Monthly payment plans (you can split the cost anywhere between 6-36 months)
3. 5% off if you pay upfront.
Why is wearing a retainer so important?
If you want to maintain your result, you have to wear a retainer – otherwise, the teeth will move.
What are your top tips for ensuring comfort during treatment?
1. Make sure you are brushing your brace and teeth well and the gums will stay healthy
2. Avoid certain foods (basically, anything hard and sticky!)
3. Keep to your regular appointments
Team Metamorphosis
Orthodontist: Dr Neil Counihan, Dr Mark Vaughan, Dr Faranak Modarai, Dr Ian Arad,Dr Gerry Bellman
Orthodontic Therapist: Jana Minhas, Agata Casey
Hygienist: Olga Thompson, Christine Tang
Dental nurse: Lauren Dilley, Naomi Porter
Front of House: Denise Sysmonds,Holly John,Laura Shaw
Management: Sian Phelan
book a consultation at Metamorphosis
Related Treatments
Similar Articles