Receive a FREE Philips EasyClean (RRP £90) with any treatment booked via Comparethetreatment.com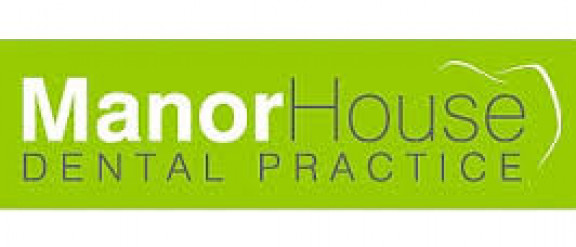 We are a small, friendly, private local dental practice based in Acomb, York. We offer exceptional pain-free care in a relaxed environment. Read more
We are a small, friendly, private local dental practice based in Acomb, York. We offer exceptional pain-free care in a relaxed environment. We always aim to treat you mindfully to help make your visit as pleasant as possible. New patients are always welcome.
We offer all aspects of professional, modern dental care, including the prevention and treatment of tooth and gum disease, direct access hygienist treatments, general dentistry and dentures, treatments for prevention of snoring and sleep apnoea, jaw pain and tooth grinding (bruxism). We also do smile makeovers, cosmetic dentistry and orthodontics.
We offer discounted fees for children and students, maternity and for the Armed Forces. We also offer Denplan Essentials and Interest-free credit.
Emergency appointments are available.
Feedback about an emergency extraction"Given that with greatest care and attention on all levels, the practice in all disciplines, has kept this tooth viable for many years longer than I… Read more
Feedback about an emergency extraction"Given that with greatest care and attention on all levels, the practice in all disciplines, has kept this tooth viable for many years longer than I ever expected and for which I am very grateful – when the time came I was given an appointment immediately to see Matthew who assessed the situation in his highly professional way whilst at the same time connecting with myself, my anxieties and worries and as always, was able to reassure, give me much needed confidence and proceed to deal with and bring about a painless and expedient outcome – with thanks to Matthew, Jo, Vanessa and Rachel. Without question I would (and have) recommend the practice to friends and family without exception. "
Feedback about Edelweiss Veneers"These veneers were non-invasive and the work was completed in 1 day, which was important to me, being a very nervous patient. The result was beyond all… Read more
Feedback about Edelweiss Veneers"These veneers were non-invasive and the work was completed in 1 day, which was important to me, being a very nervous patient. The result was beyond all my expectations and is totally natural looking.   Whilst I was not particularly unhappy with my teeth in the first place, the transformation has been quite amazing and I can't stop smiling. Thank you Matthew and your team, you're the best. "
Feedback about 'The Wand'"I'd conducted a lot of research on dentists, having a phobia of needles.   After some time I discovered the benefits of a dentist sensitive to my concerns… Read more
Feedback about 'The Wand'"I'd conducted a lot of research on dentists, having a phobia of needles.   After some time I discovered the benefits of a dentist sensitive to my concerns and who has clearly recognised the tangible benefits of the latest technology in the patient experience. The Wand and the team has revolutionised my attitude to dentists and I'd go as far as to say I actually quite look forward to my visits. Certainly don't have to prepare myself for visits several days in advance so I feel a lot happier.  For anyone like myself who shares a phobia of needles and avoids dental treatment I can't sing the praises enough of the team at Manor House and the use of the Wand.   Sedation for me was not a satisfactory treatment option and I urge anyone with similar concerns about dentists to visit Matthew and the team. "

12 Boroughbridge Road
York
Yorkshire
YO26 5RU