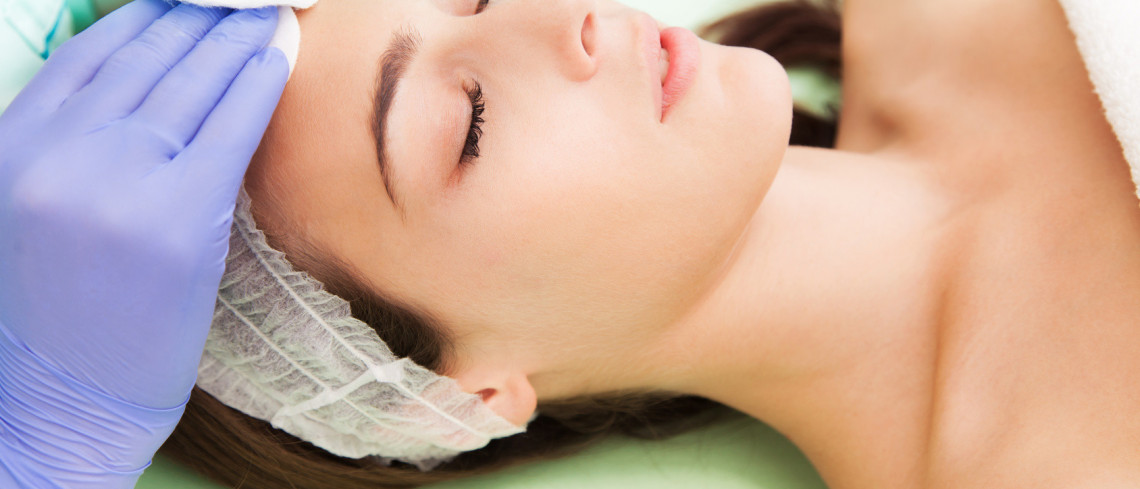 More and more of us are seeking to enhance our looks with non-surgical treatments.
And, while the results may not be as long lasting or achieve quite the same results as more invasive surgery, the benefits include the fact that these procedures are more affordable and with little downtime, too.
According to recent figures, the facial injectable global market is expected to reach $9.04 billion by 2021.
And here in the UK, recent legislation may have been a contributing factor to this rise in popularity.
Fulvio Urso-Baiarda is a consultant plastic, reconstructive and aesthetic surgeon.
He says: 'I am certainly seeing more clients requesting non-surgical treatments. The results typically aren't as major as surgery, but neither is the cost or recovery time. The dawning realisation for many surgeons is that a lot of people out there are okay with that trade-off!'
He suspects that the high profile Supreme Court case, from which the Montgomery judgment materialised, has raised awareness of less invasive procedures.
This rules that it is impossible for patients to consider a particular procedure in isolation from its alternatives and, therefore, requires surgeons to discuss all treatment options to surgery.
Dr Urso-Baiarda explains: 'This means that even if a patient comes to me asking specifically for a facelift, I now need to mention that some of their concerns could be addressed by other means – lasers, peels, fillers and so on.
'That kind of conversation is very likely to deflect a proportion of patients towards less invasive treatments, at least as a temporising measure. This may mean the end of surgeons choosing the way they like to do things – be it their preferred facial rejuvenation procedure, breast uplift, tummy tuck or whatever it may be – and rather discussing the whole range that is out there as well as the "ins and outs" of them.
'To do this, it may well become necessary for doctors to collaborate much more in the cosmetic world, just as they already do within the NHS for non-cosmetic care. That has to be good for patients.'
With that in mind, Dr Urso-Baiarda is a keen advocate of using social media to educate us in all cosmetic treatments options – be it surgical or otherwise.
He suggests: 'Patients need to know what is out there so they can evaluate whether they are getting the whole story or not. They don't need to decide what kind of procedure to have – that's what the consultation is for – but it's great if they have an idea of the alternatives, so they know whether their practitioner has explained the pros and cons of each.'
But he cautions against using social media for celebrity inspiration.
He says: 'I don't get many "celebrity-alike" requests thankfully, as they worry me sometimes.
'Requesting lips a bit like Kylie Jenner's, or a fuller bottom a bit like Kim Kardashian's is fine – whereas telling me you need your bottom to be just like hers and then your boobs and waist… "AND FACE, AND I JUST WANT TO BE HER!" will have me edging away from the desk and contemplating how best to move the conversation towards the many benefits of psychological support!'
While Botulinum toxin is a prescription-only medicine, dermal fillers are not currently treated as such in the UK.
However, Botox, dermal fillers and other 'minimally invasive' cosmetic treatments can be administered by anyone, regardless of their qualifications.
We suggest you always check the qualifications of any practitioner and don't be shy – do ask to see before and after photos of patients they treated.
And make sure you ask him or her about their training in administering injectable cosmetic treatments and their experience – this includes how to deal with severe allergic reaction (anaphylaxis) and other adverse reactions to treatment.
And finally, NEVER be tempted to have treatments at a party, in a shopping centre or in someone's home. Botox and dermal fillers should only be carried out in a clean, safe and appropriate clinical environment.
Find your nearest qualified clinician here
Related Treatments
Similar Articles