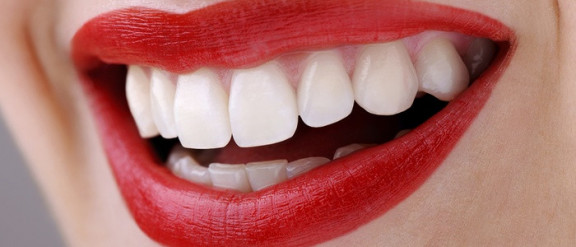 ...and other cosmetic treatment questions that are on everyone's lips.
An aesthetic independent nurse prescriber has hit out at clinics that offer 'two-for-the-price-of-one' cosmetic lip treatments.
Carly Pearce, an aesthetic independent nurse prescriber, is urging us to 'walk away' from any clinic offering syringe sharing that are not only bad practice, but may also risk your health.
She says: 'An email lands in my inbox asking: "What is the price for me and my friend sharing a syringe to have our lips done" – and I felt the need to address why syringe sharing is NOT acceptable and is very unsafe.
'In answer to the question, no, I do not share syringes between patients. I have a responsibility as an aesthetics nurse prescriber to keep my clients safety and wellbeing at the forefront of everything I do.
'Sharing syringes is a dangerous process and could expose you to life-changing pathogens such as HIV, Hepatitis B and Hepatitis C. Changing the needle of the syringe is not sufficient as a microscopic amount of blood could have been transferred into the syringe during the injection procedure.
'She urges: 'If any practitioner suggests syringe sharing, please walk away as they are not taking care of you. As a nurse, I have completed infection control training and adopt stringent practice in all I do to minimise client risk.
'Before I trained as a nurse I worked in a virology laboratory. Part of my role included testing blood for HIV and Hepatitis B And C. Positive results can be devastating.'
And her advice is to always check the credentials of your injector.
She explains: 'When I perform injectables, such as dermal fillers used in lip treatments. I always show my clients the product in the box and they can see it being opened from a sealed package with the needles inside it. They are always aware of the product type and amount being used in the procedure. I am always available post-procedure for my clients to seek any support or advice. I routinely ask them to contact me after treatment to inform me of their progress.'
Carly adds: 'I understand cost is a factor in choosing your aesthetic provider but remember the price is reflective of the product quality used and the experience of your injector. Whilst price may effect your choice, ensure its not the only factor in your decision-making process.'
Carly has extensive experience in nursing, aesthetics and complementary therapies and reveals that lip fillers are among the popular treatment choices at her clinics in Surrey and West Sussex. Having completed advanced lip masterclasses with one of the top dermal filler trainers in the country, she prides herself on natural and balanced results.
Here, she answers some more questions on lip-enhancing treatments…
Should I always request to see the sealed box?
Dermal filler boxes may contain two syringes of product. The practitioner may use one syringe for the procedure and have another syringe in the box for the next procedure. It is acceptable that the syringe box be open as the filler inside is sealed so I would suggest that the client see the box and the product name and check that the internal packaging for the syringe is sealed.
Should I ask to see a clinician's credentials?
Yes, I encourage clients to ask the training their practitioner has undergone. Ask the following:

Are they a nurse, doctor or dentist?
How long have they been qualified in aesthetics?
Have they undergone advanced technique training?
How do they keep their knowledge current?
How do they minimise risk with aesthetic procedures?
Do they belong to an association?


The British Association of Cosmetic Nurses, for example, offers training, support and advice to its members to promote safe practice. I also encourage clients to seek more than one consultation and to not be pressured to proceed with any treatment.
What risks come with seeking aesthetic lip treatments from non qualified?
I would ask:

How they would be able to cope with an adverse reaction to the aesthetic procedure or product?
Would they be able to cope with a severe allergic reaction? Anaphylaxis is a medical emergency and requires rapid treatment to reverse the effects of it
Would they be able to diagnose and treat the incidence of vascular compromise? This again is a medical emergency and would require immediate action.
How would the non-medic have access to emergency drugs to treat these issues and would they know how to use them?
How would they minimise the risk of infection? Would they have the necessary assessment skills to diagnose an infection and how would or could they treat it?
How would they access support? I know that many dermal filler companies do not recognise the non medic injectors and do not supply their products to them and, therefore, would not offer support should they have purchased their fillers.


How best to check the credentials of a clinician?
Check on the relevant register, the General Medical Council, Nursing and Midwifery Council and General Dental Council. Dermal filler companies do have practitioner finders for those who have met their criteria to be deemed a recognised practitioner. The BACN has a practitioner finder also and they have vetted their members by checking training certificates, Nursing and Midwifery council register entry and insurance validity.
Do you have many clients come in who have had botched treatment?
I have seen clients in the past with undesirable filler and toxin effects. I do encourage them to seek advice from their practitioner, as they know the treatment details, i.e product type, amount and where it was injected. There are occasions when they are reluctant to do so as they have lost faith and do not feel they can trust the judgement of the practitioner who injected them and caused an unsatisfactory result.
What can be done about clinics that offer 'two-for-one' treatments?
There are guidelines for the incentivising or special offers on Botulinum toxin procedures. The advertisement of prescription only medications is prohibited. Practitioners can be reported for doing so to the MHRA (Medicines & Healthcare products Regulatory Agency) and ASA (Advertising Standards Authority).
What can the government do to regulate this?
In 2014, the government made recommendations in ways to improve the safety of non-invasive procedures. The HEE (Health Education England) consulted healthcare professionals, insurers and training companies in the aesthetic industry and, as a result, a set of guidelines were issued for recommendations. In 2015, the GMC started compiling its own guidance and it is possible the NMC will follow with their own recommendations.
The Scottish Government is the first in the UK to start introducing a regulatory framework to promote high standards to ensure patient safety, let's hope this is the start of other positive steps towards a better regulated and safer Aesthetic industry.
book a consultation with Carly Pearce Aesthetics
Related Treatments
Similar Articles