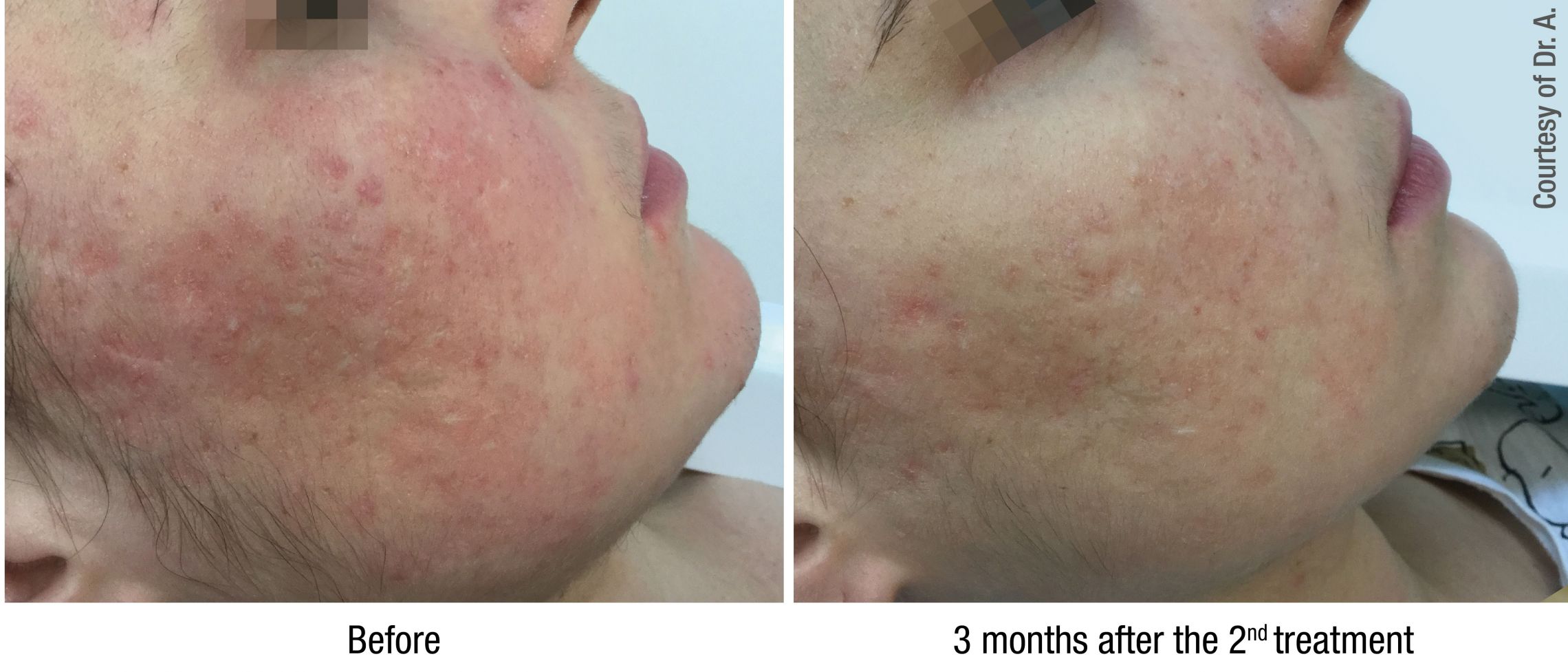 Try a Viscoderm Hydrobooster treatment for gorgeous and glowing skin!
If your skin feels dull, dry and lacklustre and fine lines and wrinkles have become more noticeable over the last few years (particularly around the mouth, eyes and forehead) we've got a new and revolutionary treatment in clinic that could be of interest to you; Viscoderm Hydrobooster treatments, from the makers of Profhilo, THE treatment for 2019!
What is Viscoderm Hydrobooster?
Viscoderm Hydrobooster is not a filler but an injectable Hyaluronic Acid product that has been expertly formulated to not only improve skin's elasticity and radiance, but also to help smooth superficial fine lines and wrinkles caused by dynamic facial expression. Click here for further details.
Research and training
As with every non-surgical aesthetic treatment that I offer here at Appearance Based Medicine, I have carried out extensive research into the treatment and also attended a fantastic procedure masterclass at the Royal Society of Medicine so that I had the opportunity to see and experience the results first-hand. I only recommend treatments that I am totally confident are both safe and effective for my patients. I am really excited about the incredibly positive results that I have already seen from this innovative new treatment.
Anti-ageing benefits
Viscoderm Hydrobooster has a dual action. It provides deep hydration and bio-stimulation to improve elasticity, radiance and smoothness. It also has a unique stretching effect to reduce superficial wrinkles. Effectively, it works from the inside out, helping to restore the support structures of the skin tissue.
Treatment Timetable
To ensure that patients see the best results possible from Viscoderm Hydrobooster treatments, two separate treatments are recommended (spaced 8 weeks apart). We also recommend that a Dermalux LED Phototherapy session is carried out after each procedure for maximum effectiveness. If a patient is interested in our Viscoderm Hydrobooster treatment, and it is deemed a safe and appropriate treatment option for them following my obligatory one-to-one pre-treatment consultation, then this treatment is offered for a total price of £700 (for the two treatments and the two Dermalux LED Phototherapy sessions).
Unlike the other Dermal Filler and Skin Bio-Remodelling Treatments that we offer here in clinic (which usually take around 45 minutes), a Viscoderm Hydrobooster treatment takes around 75 minutes to complete – this includes time for numbing and your Dermalux LED Light Therapy Facial session! To find out more about our Viscoderm Hydrobooster treatments, why not book a consultation at Appearance Based Medicine by calling 01628 303020. Or contact us via our website here.
Clare McLoughlin RGN INP
About Clare.
Clare McLoughlin has been a general nurse since 1988 and is an Independent Nurse Prescriber and advanced procedure aesthetic nurse and trainer with over 19 years' experience in the aesthetic field. As a recognised aesthetic trainer, Clare is known for her professional approach and skill in the field of aesthetics and has appeared on a number of television programmes performing injectable aesthetic treatments.
Clare started Appearance Based Medicine in 2004, to enable her to provide the highest level of patient care and satisfaction. As well as training other Healthcare professionals in this field, Clare is a member of the British Association of Cosmetic Nurses (BACN) and British Association of Sclerotherapists (BAS) and is recently published in Aesthetics Journal.