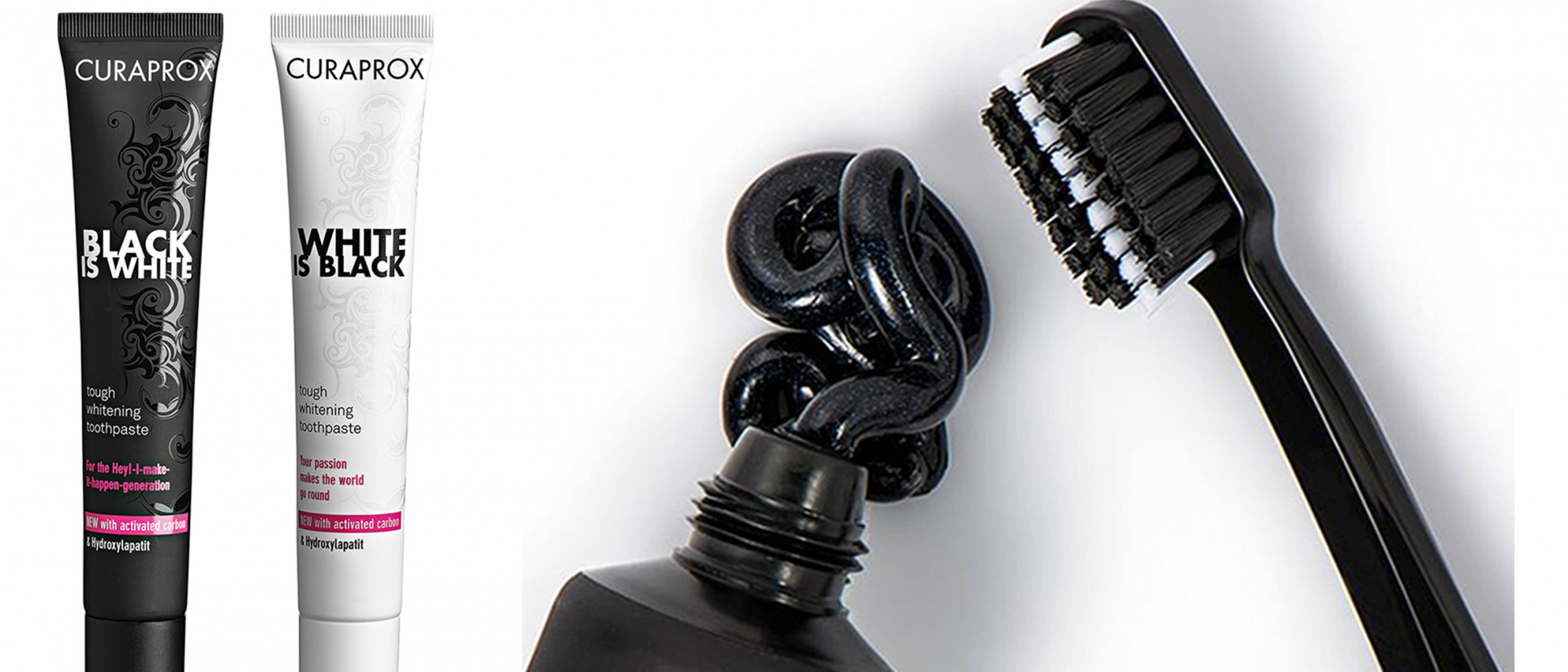 The Black Is White activated carbon whitening toothpaste from Curaprox is a safe and cost effective alternative to other whitening solutions.
The innovative toothpaste, which can be used as part of a daily oral hygiene routine, uses the absorption qualities of activated carbon (charcoal) to remove discolouration without wearing down the teeth.
The safe and gentle toothpaste is also free of harmful chemicals such as sodium lauryl sulphate and damaging bleaching and triclosan agents.
Other benefits include:
• 15,000-ppm hydroxylapatite, which forms a film over the teeth for maximum protection.
• 1450-ppm fluoride, which helps to prevent tooth decay.
• A refreshing lemon flavour for a cooling sensation while brushing.
Plus, the Black Is White whitening toothpaste can be used easily and safely in the privacy of your own home, day in, day out.
For more information please call 01480 862084, email info@curaprox.co.uk or visit www.curaprox.co.uk