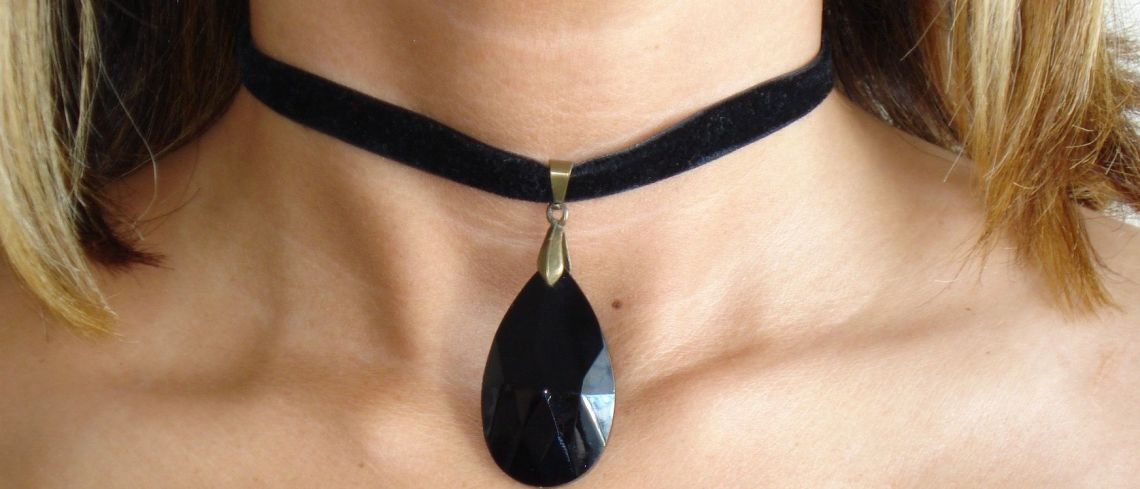 These days, we spend much time investing in anti-ageing treatments to address our flaws – from lines and crows' feet to yellowing teeth and thinning lips.

But few of us consider the major giveaway on which all those rest – the neck!
Once upon a time the only way to disguise the results of advancing years around the neck area involved a casually wrapped silk or chiffon scarf or, on dressier occasions, a heavily bejewelled necklace.
And with eyes glued to our smartphones, we may even be accelerating this ageing. The modern-day phenomenon known as 'text' or 'tech' neck is a real thing – premature lines and creases caused by constantly bending the neck to read text messages or use apps. So much for our gorgeous gadgets!
So, first of all, what does happen to our neck as we age?
The skin wrinkles and we get what is commonly known as 'turkey neck' – crepey saggy skin folds commonly found on Christmas time's favourite bird.
This is caused by the weakening of muscles that then become lax so, if you're under 30, now might be a good time to invest in some serious weigh training!
It's also worth considering regular stretches to keep the skin taut. If you regularly use a computer (and, of course, a smartphone), be sure to sit up straight.
With age, skin invariably loosens as our collagen levels drop and we also see an increase in fat deposits that we carry just below the jaw, often giving the appearance of a double chin.
Whilst night creams and stretching exercises can hold in abeyance certain aspects of ageing necks, gravity will takes its toll and nothing gives away our age like a saggy neck.
With Ultherapy skin tightening, ultrasound energy is directed deep under the skin to the same tissue addressed in surgery. This gently heats the tissue to lift and tighten loose skin. It also stimulates collagen, which helps the skin maintain its youthfulness.
It recreates the smooth contours of your youth, improving the skin's texture.
INTRAcel targets the middle layer of skin, known as the dermis, using a combination of fractional micro-needling and non-invasive electrodes. By traumatising the dermis with heat energy, the procedure encourages the skin to repair itself by stimulating new collagen and elastin production, both of which are responsible for skin firmness.
With Silhouette Soft, the clinician uses sutures to gently lift the skin and smooth out wrinkles, restoring the natural contours before ageing.
The lift is immediate and you will require a local anaesthetic as the clinician uses a fine needle.
It achieves a more natural looking rejuvenation and was the treatment the actress Gillian Taylforth had before her 60th birthday and return to EastEnders.
Because it is non-surgical, there are no scalpels or general anaesthetic involved and takes less than an hour to carry out.
Many patients like the fact that there is no recovery time and that the results are immediate. There is very little bruising, too, and the effects of the treatment get better in the ensuing weeks.
Collagen diminishes in all of us as we age, so patients also love the fact that the treatment stimulates their bodies own collagen production, gradually, for three months after treatment.
The Nefertiti neck lift uses Botox injections to lift the neck and define the jawline.
The results take a good two to three weeks to notice and you may require top ups every three to six months.
And if you are looking for something more permanent, a neck liftcan address saggy or excess skin and gets rid of those wrinkles and saggy bands or lines.
The fatty tissue is removed with a combination of liposuction to get rid of excess fat and platysmaplasty to tighten the skin. There will be some amount of bruising or swelling and, as it is invasive it comes with risk, you will need a general anaesthetic and a hospital stay – and you'll have to avoid the gym for about a month.