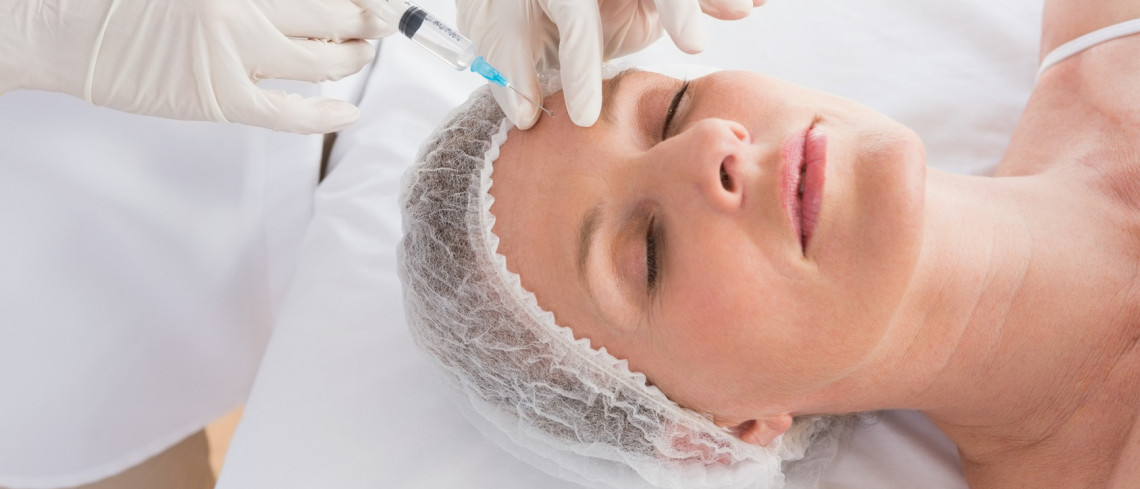 Why you should NEVER buy knockdown 'rejuvenation' treatments
The January sales are upon us – and who doesn't love a bargain?
But experts are warning against seizing the opportunity of signing up to cut-price anti-ageing treatments just because they're on offer.
As with any other time of the year, it's important we do our homework and choose a cosmetic treatment – and the plastic surgeon to administer the procedure – based on a whole number of considerations, not just because it's available from a clinic offering the most affordable price.
We live in a world driven by online discount codes and Groupon time-limited deals and coupons, which is fine if we are considering weekends away, restaurants and spa days.
Bargain shopping is okay for some things, but not when it comes to your health.
But when it comes to aesthetic treatments, it should always be safety.
Treatments currently available on the UK discount site include teeth whitening and teeth straightening, laser skin treatments, injectables and derma fillers, mole removal procedures and even liposuction.
And, by applying the same principle to other surgical procedures, it makes us think – for instance, would we click 'buy' if it was offering 50% off heart surgery?
It is important to understand that cosmetic procedures are still surgical treatments that come with their own risks and contradictions.
Indeed, members of the British Association of Aesthetic Plastic Surgeons are bound by a code of conduct that rules: 'Advertising discounts, time limited offers, raffle, surgery as quiz prizes or rewards, offers to cover patients' costs, etc are not allowed.'
Further, it advises member plastic surgeons that 'advertisements shall not offer discounts linked to a deadline date for booking appointments for aesthetic medical procedure or other date‐linked incentives.'
But, what of non-invasive procedures, such as Botox and dermal fillers? As a prescription-only medicine, Botox (botulinum toxin), although those administering the treatment are not regulated, it is banned from any promotion incentives or marketing – and this would be applicable to voucher websites.
In the case of dermal fillers, they are excluded from the ban and, whilst there are recommended professional standards for cosmetic practice (set by the Royal College of Surgeons), those who uphold these recommendations do so on a voluntary basis.
So take time to research providers and the treatment information via trusted online sources such as here at www.comparethetreatment.com and http://baaps.org.uk before booking your cosmetic procedure.
Request before/after options and have a no-commitment consultation and don't be afraid to ask tough questions about a clinician's background and credentials.
It's also important not underestimate the psychological effects of cosmetic surgery – ask yourself why are you opting to have it and what other factors have influenced the decision. If it's simply because it's on special offer, then think again.
In October, the Royal College of Surgeons shared the story of a 33-year-old mum-of-two from Suffolk who suffered serious complications and had to endure painful reconstructive surgery following a botched boob job by a surgeon not of her choice.
She made the mistake of responding to pressure to sign up within 48 hours in order to slice £500 off the price of surgery. As she warned afterwards: 'If a deal sounds too good, it may not be the best place to go.'
So, ignore the pressure, ditch the January rush and take time out to consider what treatment you want, with whom and why. Remember the cost is only a part of your cosmetic treatment and it is vital you look at the bigger picture and avoid making any hasty decisions – or it could end up costing you more than just your hard-earned cash.
Ask an Expert
Find a practitioner
Related Treatments
Similar Articles