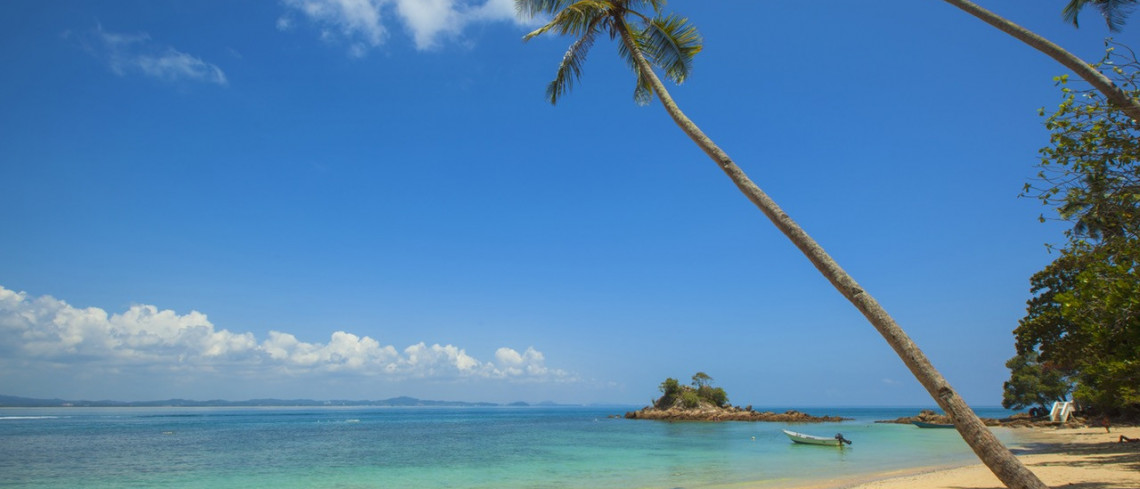 You may be tempted by cheap dental treatments abroad but it is important to think about the implications before you jet off to purchase a new smile in sunnier climes. Our oral health expert Mel Prebble explains…
Complex types of dental treatment, such as teeth whitening, dental implants are veneers can seemingly be financially out of reach for some of us – so what is wrong with going further afield to get cosmetic treatment, you may ask?
If there's a decent currency exchange and we're jetting off for the summer anyway, why not?
We can top up on our vitamin D, enjoy the guaranteed sunshine and get our teeth fixed, too, adding a new dimension to a holiday – and it can't be that problematic, can it?
Be warned. There are risks and drawbacks and, sometimes, it may be a case of better the dental care you know.
Before you commit to that trip abroad for dental treatment, it's important you are fully aware of what to expect.
Firstly, any cosmetic treatment requires aftercare – have you factored in the time for recovery?
The reality of any complex dental treatment is that you may need to spend a little more time tucked in bed in your hotel room recovering than you anticipated – not quite the 'sun, sea and smile makeover holiday' image you envisaged, perhaps?
And, should there be any issues post treatment, it's a long way to travel back if you have problems once you arrive safely in the UK.
Flying with any dental issues is a big 'no no' and that slight toothache will only be exacerbated once you're in the air, with changes in air pressure during a flight causing an untold number of orofacial pains.
Additionally, special considerations should be made when it comes to boarding an aeroplane anyway – if you are undergoing any restorative, endodontic, prosthodontic or surgical dental treatments, it's best to avoid flying altogether, experts suggest.
You may well know how to raise concerns about your dental treatment in the UK, but it's a different scenario in a foreign country where language can prove a barrier to understanding what the dentist might be telling you and the rules may be different – if indeed there are rules, that is.
The General Dental Council oversees the practices of all dental professionals here in the UK and they have to meet strict rules when it comes to treatments, behaviour and cleanliness of the clinics and equipment in which the practise.
There is little guarantee that every country has this insurance against poor dental care and you should put as much time into researching what the dental care is like in that country as you would the hotel.
Many dental clinics abroad will offer all kids of dental treatments, including tooth whitening, implants and cosmetic treatments at prices far cheaper than here in the UK.
Some overseas clinics will even have a UK office that will carry out the initial consultations before you head off.
But, does a dental professional carry out this consultation?
Are the questions they ask comprehensive? Did they ask about your general health, whether you smoke or are on medications, or whether you have had general anaesthetic and major surgery in the past?
And, once you go abroad, will the treating dentist speak English? If not, is there a translator? Do they have any patient testimonials or 'before and after' pictures of cases carried out by the dentist you are seeing?
And is there a dental regulatory body in your country of choice – and, if so, is it compulsory for dentists to be registered with it?
It's truly not as simple as just popping in to your local practice and discussing treatment with them. Quality of aftercare is reportedly poor – worse, should the treatment go wrong, do you really have the time, money and energy to return to the country for them to right any wrongs?
Home is definitely where the heart is, and never has this been more applicable than in the area of our cosmetic treatments. Familiarity with pricings, language, even cultural similarities, behaviour and surroundings all help to put us at ease when we are putting our trust – and our health – in a professional and their care.
And always remember the saying 'buy cheap, pay twice'!
I am happy to chat through treatments with patients at length – you can ask me a question here before you commit to long courses of treatment.
The practices where I work all offer complex dental treatments and we all work together to ease any of your fears and answer any of your questions before you let us help. Please do get in touch to discuss further. We're also here for the after care.
Get free, impartial dental advice from Mel prebble
Related Treatments
Similar Articles