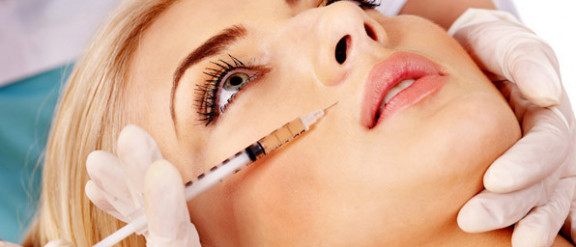 The plethora of Instagram selfies is driving an increasing number of under 30s into cosmetic clinics in search of 'prejuvenation' procedures.
According to recent statistics, around one-third of online adults use Instagram, with female internet users more likely to use the photo-sharing social media platform than men.
And essentially, it's here where never-ending posts of perky bodies and line-free faces are inspiring Generation Y – or the millenials – to have work before the inevitability of wrinkles and sagging skin turns into a reality.
Comparethetreatment expert Dr JJ Masani is clinical director of the Mayfair Practice.
He believes it's never too early to consider procedures to ensure the longevity of our youthful appearance – especially as our skin is a key area that shows the telltale signs of ageing, from our mid 20s onwards.
He says: 'From early adulthood, we should take anti-ageing steps in terms of supporting and protecting our skin, especially when it comes to the use of SPFs.
'In terms of having skin rejuvenation treatments, I feel the mid-20s is about the right age to help support skin health, which essentially protects us from premature ageing. However, genetics, lifestyle and sun exposure all play a role in determining when signs of ageing will begin.'
In the US, a survey of plastic surgeons recently revealed that many have noticed a rise in the number of younger patients arriving in their clinics seeking preventative measures before their third decade begins.
Apparently, 51% of surgeons, who are members of the American Academy of Facial Plastic and Reconstructive Surgery, said that early maintenance was a key factor in their day-to-day treatment requests from prospective patients.
As well as skincare advice and a strict adherence to sun damage protection, men and women in their 20s are also looking for tweaks to put off any larger investment in more invasive surgery at a later stage.
Many are even celebrating the big 3-0 by treating themselves to facial injectables, such as Botox of dermal fillers, on their birthday.
With the shift in emphasis from correction to prevention, surgeons agree that celebrities and an increasingly aesthetically driven culture have a big part to play in raising an awareness of enhancements, as do photo filter apps.
Experts suggest this so-called 'normalisation' of plastic surgery – especially among teens – now highlights more than ever the need for a thorough consultation throughout any cosmetic process, from initial enquiry right through to after care.
Before this even begins, it is also important to find the most qualified and experienced clinician who both understands and can safely administer the treatment being sought.
book a consultation with Dr JJ Masani at Mayfair Practice
Related Treatments
Similar Articles