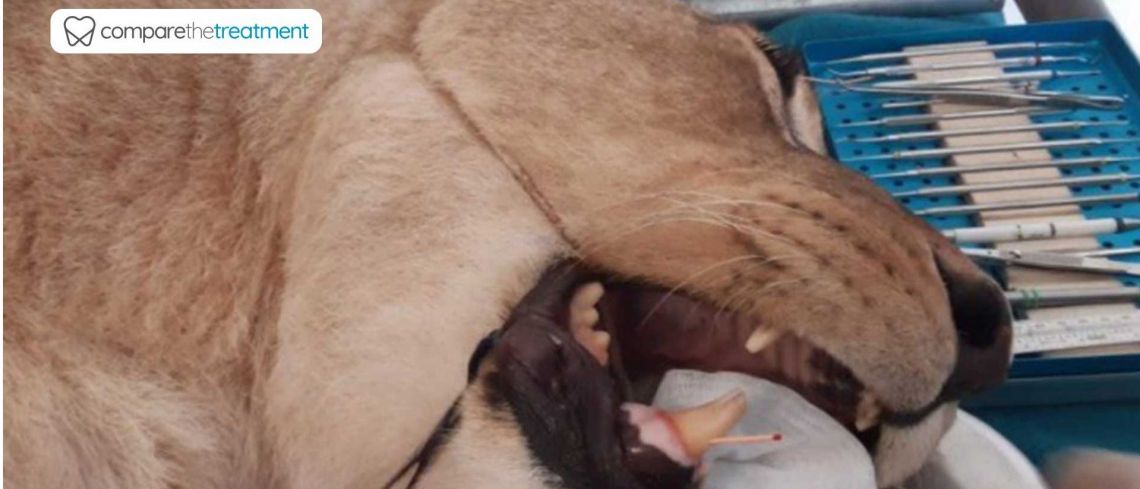 A lion underwent a dental procedure to save its teeth – with dentists claiming it is very similar to human dentistry.
Mo, a lioness from Africa Alive zoo in Suffolk, was anaesthetised by a specialist vet before the three-hour treatment began.
The root canal procedure went ahead in a bid to save two of her canine teeth. After a successful drilling, 18-year-old Mo is back to having a healthy mouth.
Although it can be tricky to work out if a lion is experiencing dental pain, staff say there were small signs that something was wrong.
For example they could see that one of the canines were damaged.
'Like human dentistry'
A tranquiliser dart was used to sedate the lion after which staff waited 30 minutes to make sure it had kicked in.
According to the BBC, Haylee Parker, part of the zoo's management team, described the treatment as 'like human dentistry – just on a larger scale'.
They had to drill right down to the root before packing it to ensure optimum hygiene and sterilisation. The root of a singular tooth was around 2.3 inches long. This is more than double the length of the average human canine, which is around 1.04 inches.
Strong recovery
The zoo's veterinary nurse was present, alongside a specialist vet dentist and his own nurse.
The vet said they could have chosen to extract the tooth – but that this would have been a lot more invasive.
It took Mo around two hours to come around from the anaesthetic. Despite a wobbly start, staff say she is recovering well.
Photo credit: BBC/Africa Live
Related Treatment
Similar Articles