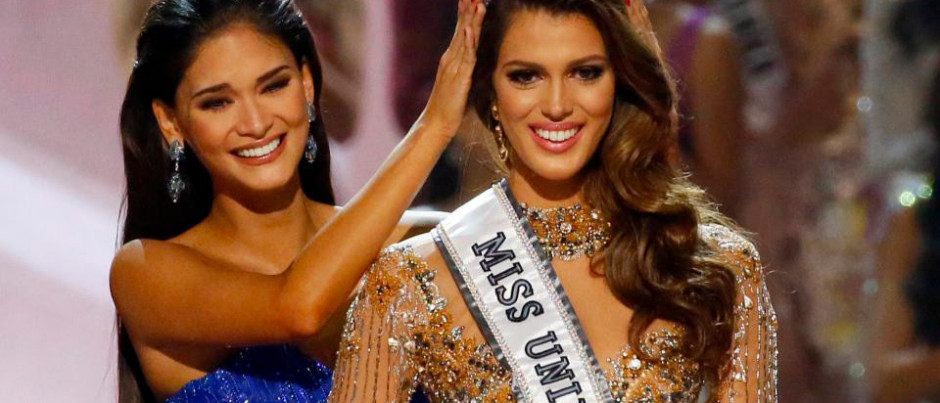 Why a dental student winning Miss Universe back in 2016 speaks volumes about a healthy smile
Not all of us put our teeth high in the must-do list of our beauty regime – but it really should be up there.
Alongside the maintenance of glossy hair, glowing skin and well manicured nails and so on, dental health is key to a dazzling camera-ready smile.
And there was certainly proof of this earlier in the week with the media spotlight on the beautiful French dental student Iris Mittenaere, who was crowned Miss Universe – and rightly so! Just look at those perfectly cared-for teeth.
The then 23-year-old, from Lille in northern France, beat 85 other contestants to scoop the title, demonstrating that a little 'French polish' on our pearly whites can certainly create a winning smile!
And interestingly, in her profile, she mentioned that she would 'advocate for dental and oral hygiene' if she won. And, we think, what better ambassador than her!
Oral hygiene is the basis on which other cosmetic dental treatments work best.
Like building a safe and secure house on good, solid foundations, cosmetic procedures are only ever long lasting with good oral health maintenance – the bit that nobody really sees but is there all the same and needs to be looked after.
Periodontal – or gum – disease is remarkably very common – you only need to look at the statistics. And, if not treated, it can destroy the bone supporting the teeth – not great for any of us but especially bad news for those of us with dental implants, which will fail if we do not commit to regular dental check ups and thorough at-home cleaning.
Dental hygienists are there to help us battle against the bacteria that lurks in our mouths. They can use high tech tools to removing the calculus and other factors that encourage plaque. Air polishing can also quickly and effectively removes unwanted stains and hygienists can also help to prevent, stabilise and improve your oral – or periodontal – health.
But without you doing your bit at home, no matter how brilliant the toothbrush, the toothpaste or the dental hygienist, there will be little significant progress.
So, what can you do to achieve healthy teeth and that fabulous, winning smile?
1. Clean your teeth twice a day
2. Visit the dentist and hygienist every three months, six months or whatever the recall is that the dentist has recommended. Don't skip appointments! They may pick up early signs of any bigger problems
3. Change your toothbrush or power toothbrush head at least every three months or after any bout of illness
4. Never share a toothbrush!
5. There are health conditions and lifestyle habits that may negatively affect your dental health, such as diabetes, smoking or maybe you take medication that affects the gums or lead to a dry mouth. Talk to the dental professional about them and ask how best to minimise effects. They may recommend certain mouthwashes, a change in habit or more regular dental visits
6. If you can't take in all the advice and information the dentist of dental hygienist gives you, then request take-home leaflets or dental health websites that have the information you need
7. If the dentist or hygienist recommends certain oral health products – toothbrushes, interdental cleaners and so on, ask him or her to jot them down – they may even sell them at the reception desk!
8. Do your online research – it's what the internet is for. There is an array of toothbrushes on the market, but which one is best? Oral-B, Philips Sonicare and Colgate all offer power toothbrushes. Look at the reviews. These can very often help you settle on one that suits your needs the best
9. There has been much talk of late on flossing and interdental cleaning (i.e. cleaning those areas of your teeth you can't see). You don't have to use floss if you find it tricky to handle. Waterpik and the Philips Airfloss are easy to use and TePe's interdental brushes come in different sizes to suit different spaces in between your teeth. Ask your hygienist which colour suits you. The single tufted brush or interspace brush can be useful for accessing tricky wisdom teeth and there are some excellent brushes to help with cleaning around orthodontic brackets for those of us who wear braces
10. For patients with implants, TePe has a slim shaped brush to help reach implant surfaces. They call the brush, TePe Implant Care. These brushes are useful when patients have dentures over the implants that can be a devil to clean.
This article was updated on the 4th January 2020.
Related Treatments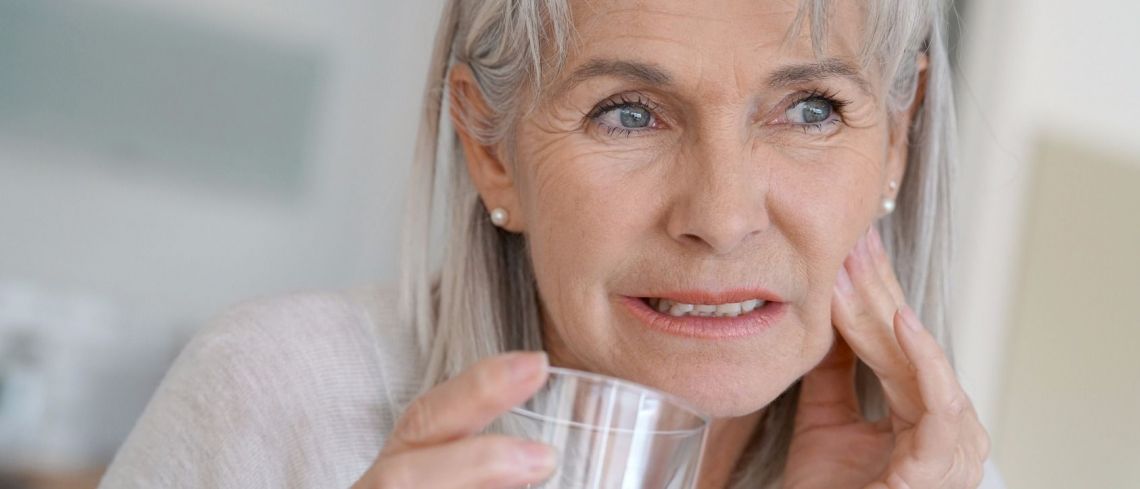 Similar Articles