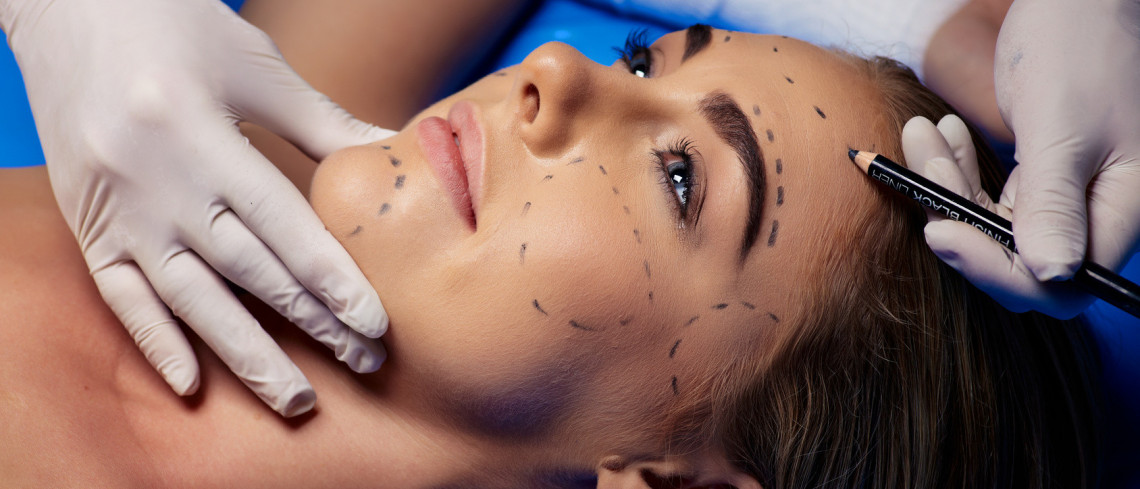 ...that even a plastic surgeon wouldn't spot
Fulvio Urso-Baiarda is a consultant plastic, reconstructive and aesthetic surgeon with an NHS and independent practice serving the Berkshire region.
He's a clinician who's determined to 'go the extra mile to make the patient happy, and always plan for the future'.
With a passion for 'creating naturally beautiful results', he explains: 'I am not the person to come to for new GG breasts, more facial filler than face, or for toe shortening so you can wear the latest torture shoes.
'But, if you are looking for beautiful, subtle, natural-looking and long-lasting results, then we should talk. I strive to hide the tell-tale signs so that even a plastic surgeon wouldn't know.'
In praise of his team, who in his words are 'efficient, friendly, fun and sparky!', he happily name checks them all – 'On a day-to-day basis, I am brilliantly supported by the amazing Rebecca (PA), Sally (secretary), Sian and Sarah (clinic nurses), not to mention the fantastic ward and theatre teams across the three sites I work from.'
Here, he answers

Anti-ageing treatments should always be tailored to the patient and what ages them. Some patients benefit most from a facelift, others from an eyelid tuck, others from a breast reduction/uplift. But, probably, the most versatile anti-ageing treatment is fat grafting. I use this for buttock augmentation, as an alternative to breast implants, in combination with breast implants in slim ladies, to restore youthful cheek volume with facelifts, for eye rejuvenation, to improve skin quality... I've even started using it as a long-lasting treatment for arthritis!
The winter is my busiest time of year. People are wrapped up anyway, so it's easy to hide scars whilst recovering and you don't need to worry about protecting them from the sun. Also, at the tail end of the year, it's the holiday season so you don't need to answer awkward questions from your boss to get time off work.
Patient education is soooo important. It's vital that the patient understands what can be achieved, what cannot, and understands the downside – be that recovery time, scars, complication profile or whatever. But it's just as important that the surgeon is educated by the patient, too. We need to take the time to understand what beauty means to that patient, and then really critically analyse the results to see how well you hit it. In allowing a surgeon to operate a patient gives them their total trust. It would be an insult to that trust not to learn everything possible from it.
Word of mouth is critical to our success. It makes my day to hear: 'You operated on my friend and I love what you did!' Word of mouth is a real compliment – I've been recommended to patient's parents and children, which someone just would not do if they hadn't been completely satisfied with their care. The scrub nurses have seen it all before, so when they recommend you to their friends you know you've made it because they know a lot of plastic surgeons!
ask Fulvio Urso-Baiarda a question
Related Treatments
Similar Articles