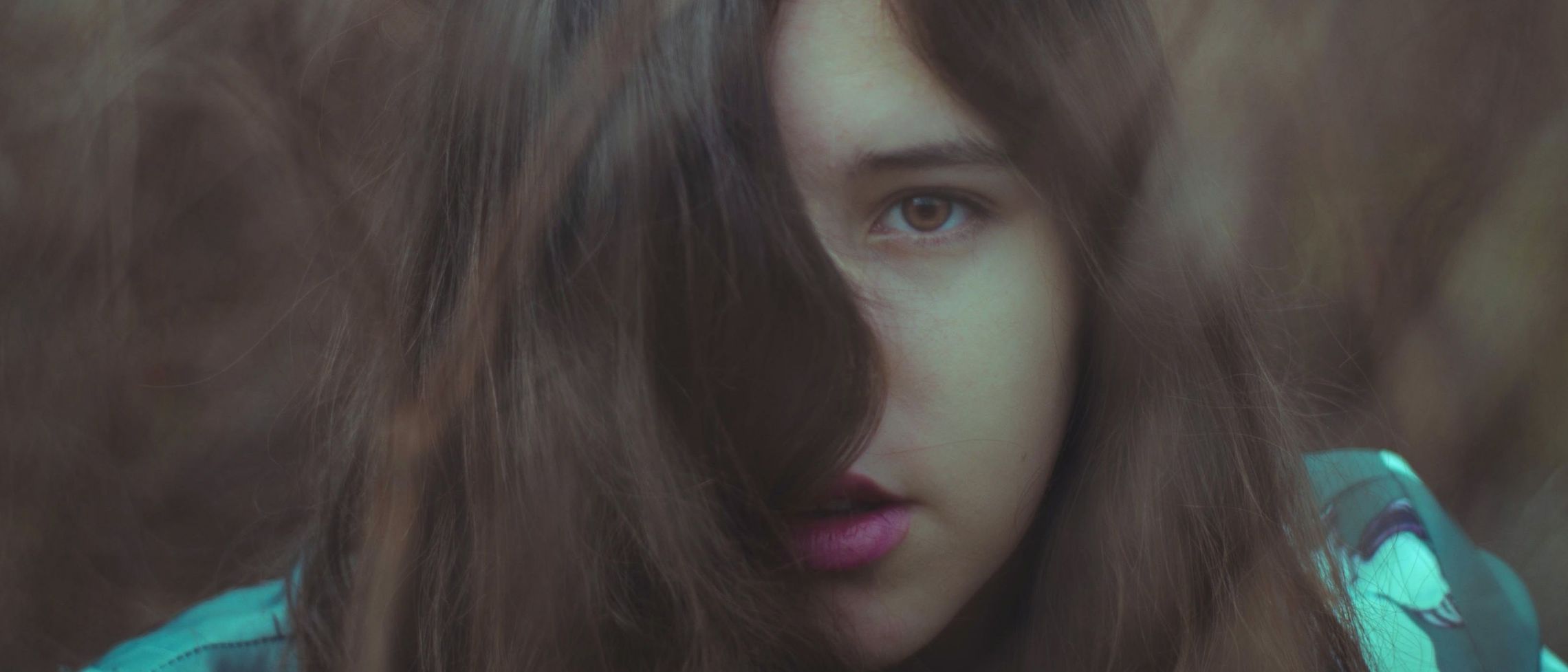 Such is the sophistication of the latest generation of dermal fillers that a non- surgical alternative to the nose job is now being offered by some doctors to correct its appearance – all without the need for surgery.

Whilst the treatment cannot alter the size, straightening it can make it appear smaller.
In the skilled hands of a trained doctor, dermal fillers can also be used to upturn a hooked nose.
This non- surgical option can also be used to smooth out nasal deformities and correct asymmetries, depressions and contour irregularities – whether these are as a result of genetics or a sports injury.
According to comparethetreatment expert, Dr Tim Eldridge, fillers are a perfectly suitable alternative.
He says: 'In the past, rhinoplasty has always been a surgical procedure. Now with modern safe predictable fillers, such as the Perfectha range, we can provide a non-surgical approach to rhinoplasty.
'Using fillers as an alternative treatment requires a thorough knowledge of anatomy combined with safe standards, recognised techniques and artistic flare. Currently fillers will never replace surgery but for minor defects, they are a perfectly suitable alternative.'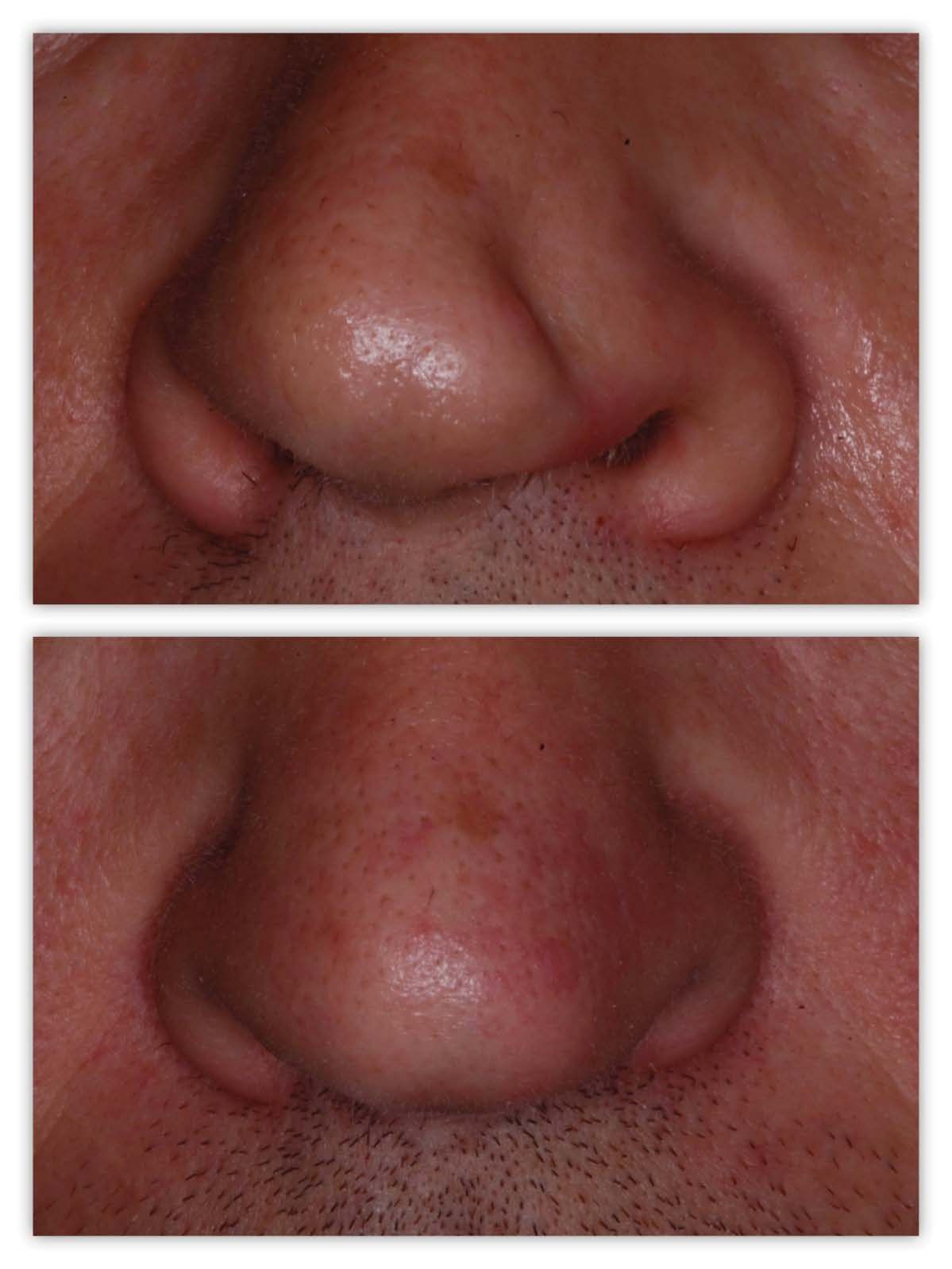 So, we asked him some more about non-surgical rhinoplasty – or 'liquid nose job' as it has been dubbed…
I am afraid of surgery. Is this a viable alternative?
Depends on the presenting complaint. Non-surgical rhinoplasty is good at smoothing out lumps and bumps, camouflaging deviations, changing angles and enlarging noses. The one thing that non-surgical rhinoplasty cannot do is make a large nose smaller. However, there may be other areas of the face that need augmenting, which will make a large nose often appear more harmonious with the face (such as the chin). The treatment is completely reversible if HA fillers are used, which can be reassuring to an anxious patient. Treatments are normally provided with just topical anaesthetic, so there is no need to have a general anaesthetic, which means patients can drive/walk away from their treatment enjoying their new nose, as there is very minimal downtime. Also, the treatment can be perfected over a period of time if the patient wishes.
Where do I start?
At the consultation visit, a medical history should be taken to identify if there are any potential problems or limitations to treatment. The patient's presenting complaint should be discussed, after which a thorough examination of the nose is performed along with a history, for example previous rhinoplasties/breaks etc. After this examination, there should be a discussion about possible treatment options surgical/non-surgical including do nothing. Once it is decided on which treatment is going to be most suitable, it should be investigated further in more detail, covering anaesthesia, treatment process, timings, longevity, post-op guidelines what to expect, etc…. Ideally, treatment should NOT be performed at this initial consultation appointment.
How many treatments will I require?
Depending on the presenting complaint, normally only one actual treatment will be required, but there should be a consultation appointment and a review appointment. However, if the nose requires a lot of augmenting, this may need to be done over several visits to avoid/reduce potential complications.
Does it truly get rid of bumps and lumps?
Yes, it is very good at getting rid of lumps and bumps and can camouflage deviations. Even though filler is injected into the nose, by making it more aesthetic or symmetrical, it often makes the nose appear smaller. After a few seconds, a lump or bump will disappear and the nose looks more aesthetically pleasing.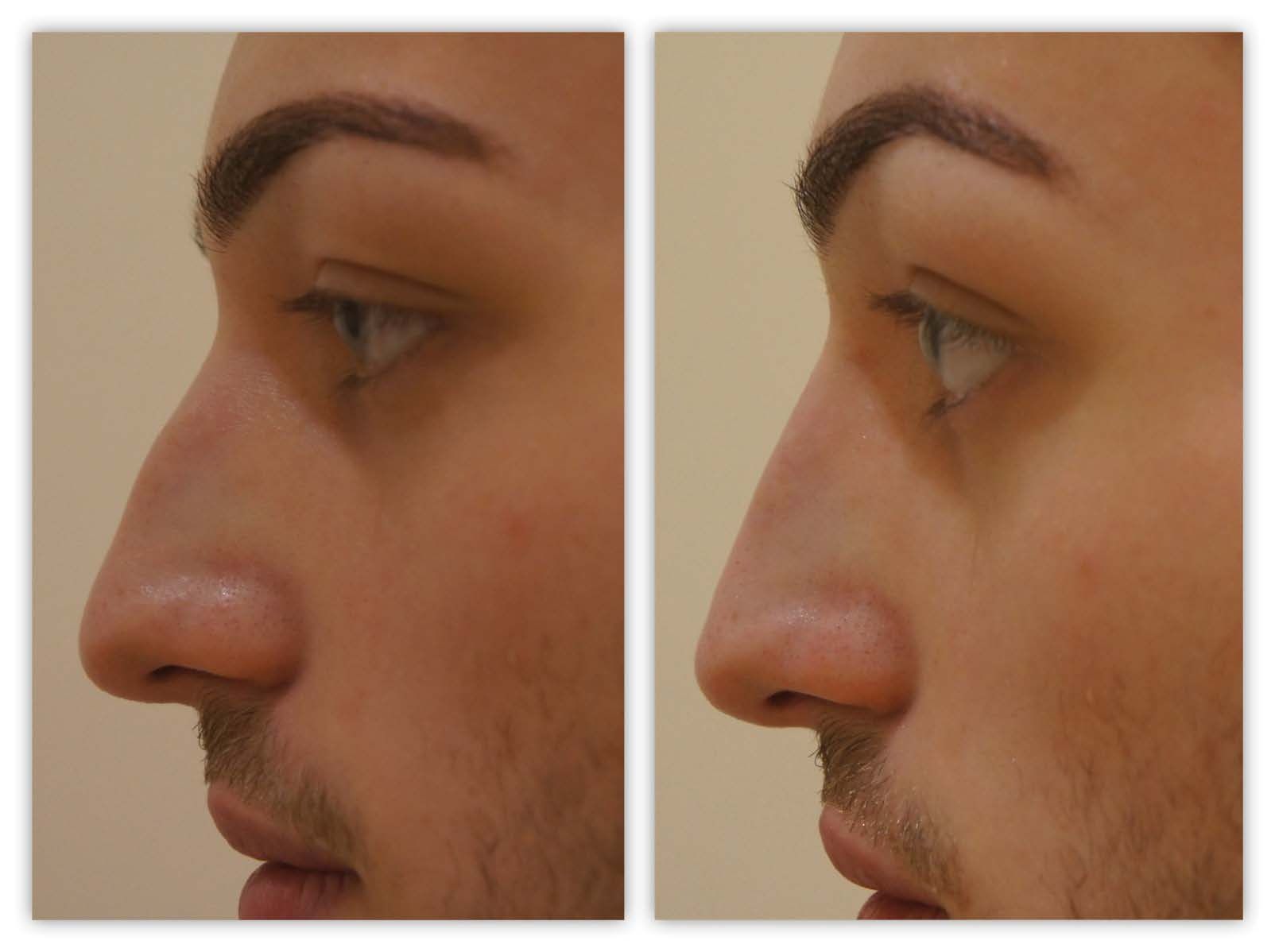 Is there any downtime?
If performed by a correctly trained practitioner, using the correct product, such as Perfecta Deep, there should be no down time. With these treatments, there is minimal (if any) swelling and there should be no bruising. However, there can be exceptions and people react differently.
How long does it last?
It lasts anywhere from 12-24 months but we are having some results over three years.
What feedback have you had from clients?
We have received only excellent feedback from our patients who have had the treatment. Most of them do not believe how much of a change/improvement can be made with just a few small injections that take only minutes to perform. Usually it's 'wow' 'oh my god, that's unreal', 'what a difference. It looks amazing I can't believe it' and 'thank you so much I love it, its perfect'.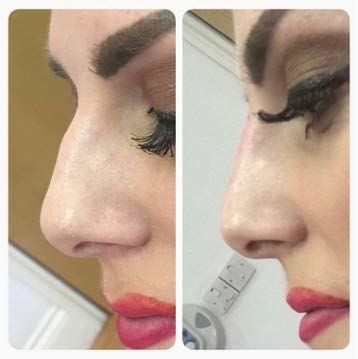 Related Treatments
Similar Articles