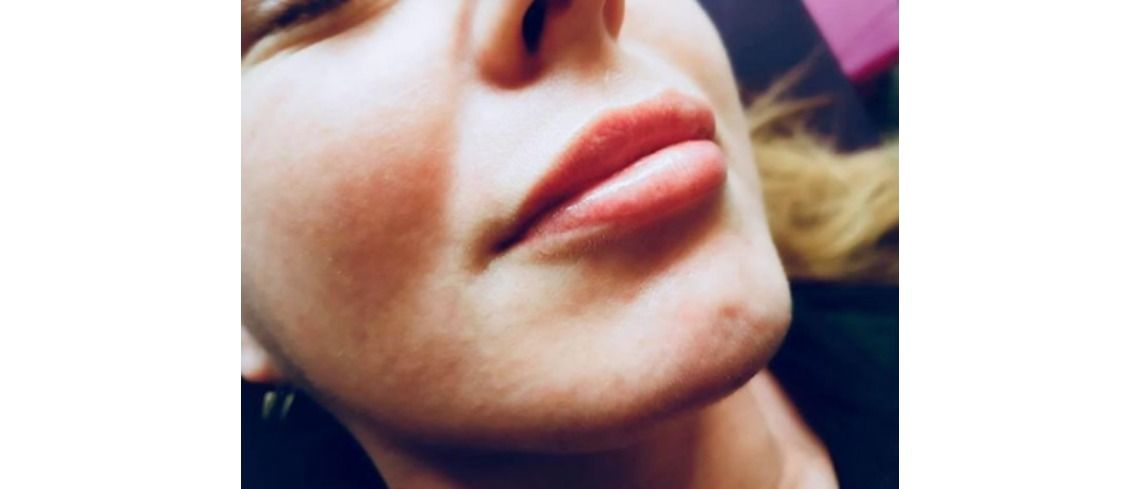 So, you've decided you want to get lip fillers. Where do you start?
This will be your step-by-step guide on getting lip fillers, from researching clinics to scheduling top-ups, all to make sure you get the pout you've been dreaming of - the right way!
Step 1 The first thing you should do is research. It sounds like a tedious task, but your lips will thank you in the long run. You will need to decide the amount of filler needed and what brand of filler (Revolax is our fave!). The internet is a treasure chest of information but ultimately your chosen practitioner can help you decide upon consultation. It's best to choose a lower amount as it's easier to build and add more rather than take away!
The other (and more important) part of the researching phase is to look for reputable clinics in your area. Browse through their website to see the company's philosophy and the kind of work they do; look at their social media for before and after photos; and read lots of reviews. Contact or visit a few places and enquire of their services to get a feel for the staff. Again, feel free to take your time until you've chosen a clinic you can trust completely.
Step 2 Once you've chosen a clinic, schedule a consultation with a practitioner. This is where you can talk in-depth about what you want out of this procedure. Be communicative of your vision! You could bring photos or a copy of some of their work on previous clients. If they give you the go signal, that's where you talk about everything pre-procedure. There are a few things you should keep in mind before you book your treatment:
Avoid medicine, alcohol, and caffeine for at least three days. These things will lower your pain tolerance during the procedure. In the case of medicine like aspirin, ibuprofen, and multivitamins, they're blood thinners and can cause heavy bruising post-procedure.

Discuss your medical history with your practitioner. Let them know if you've had previous work done on your face and if you have any physical ailments, sensitive skin, or allergies. Although dermal fillers are non-toxic and biodegradable, some people might not take well to them.
Step 3 After going over the basics with your practitioner and you've booked an appointment—it's lip filler time! This is the part where you'll delve into the nitty-gritty of your injectables and here's what you should know at this point:
Choose the amount of filler you're most comfortable with. You can choose 0.5 mil for a natural yet defined look, 1 mil for plump and reshaped lips, 1.5 mil for an extra rounded pout and 2.0 mil for a super full and juicy pucker.
Get familiar with the different dermal filler brands.
The most prominent brands in the market at the moment at Juvéderm, Restylane, and Revolax—all hyaluronic acid-based fillers, formulated to give you soft and plump lips. Juvéderm and Restylane are almost similar in their lightweight composition, save for a few differences: the results from a Juvéderm treatment are instant and last longer compared to Restylane, where the results will appear a few days post-procedure and last for less than a year. The effects of Revolax are very similar to Juvéderm, which is often spennier due to it's high celebrity endorsement. All in all, for a first time filler - Revolax is our go to.

It's worth noting that throughout the selection process, you should take into consideration what your practitioner thinks is the right volume and brand for you, as well.
Step 4There's nothing much to do when it comes to the actual appointment day! Before the procedure, a topical numbing cream will be applied to the soon-to-be injected area to lessen the pain. On top of that, dermal fillers contain lidocaine, a numbing agent which helps minimise any feeling in the area, as well. The entire procedure lasts an average of thirty minutes, depending on the volume you've chosen. During this step, all you have to do is sit back and relax.
Step 5Now comes everything post-procedure... It's normal for a little swelling and bruising to occur. Depending on how sensitive your skin is, it takes a few hours for the swelling to go, and a few days for the bruising to fade. It'll take about two weeks for the lip fillers to settle completely, so be patient with it.
As for the longevity of the treatment, lip fillers can last anywhere from six to twelve months, all depending on how your body takes to it. However, the results may not last as long during your first treatment, as your body adjusts and begins to metabolise the filler.
Here are the essential tips to care for and maintain your lips:
Once again, avoid medicine, alcohol, and caffeine for at least three days. For the same reasons listed above—this is so your body won't 'tamper' with the fillers still metabolising in your body.

Avoid any activity related to heat or sweat. This includes being under the sun for long periods and going to the sauna or gym. These activities can also affect how the fillers metabolise in your body.

Keep your lips clean. This means no makeup or lip scrubs or masks for 24 hours if possible. Keep them hydrated, too! We recommend the Kanvas Lip Balm, free of plastics to keep your lips naturally plump.

As mentioned above, it takes about two weeks for the fillers to settle completely. You can expect some stiffness or lumps until the filler completely settles in this time.
Step 6When it comes to getting top-ups, you should be getting them every three to six months, depending on the brand and volume you've chosen. It's a long time frame in between, but you have to remember that the more you get top-ups, the longer the fillers stay. Overall, a good rule of thumb is always to follow the average lead time, and it's better to be a little late than to be early with your top-ups. Keep in touch with your clinic and practitioner as they'll be giving you recommendations on the best times to get your top-up, as well.
That's about everything you need to know about the basics of lip fillers. For even more information, you can contact Kanvas Cosmetics at hello@kanvascosmetics.com or DM us on our Instagram @kanvas_cosmetics and get your appointment booked!
Related Treatment
Similar Articles