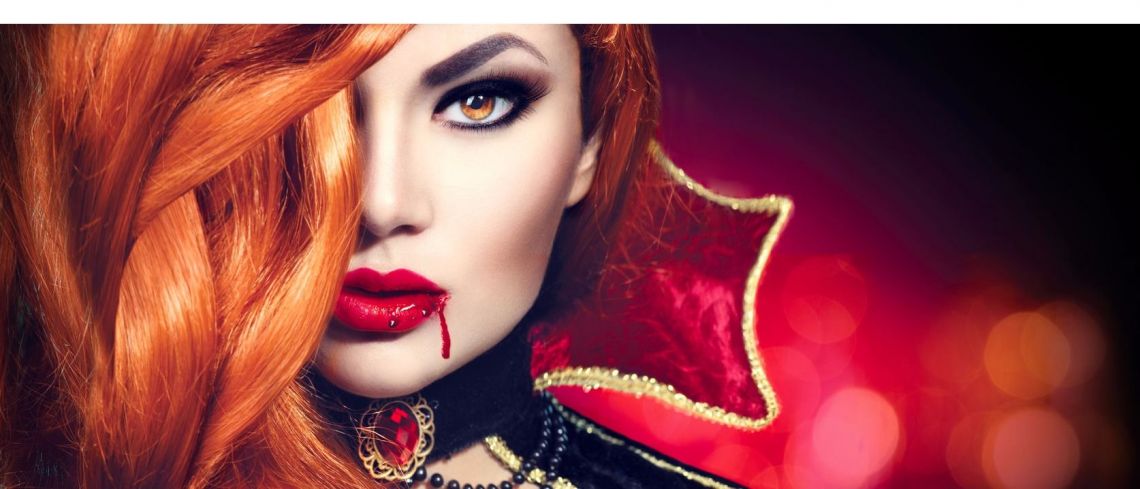 With Halloween just around the corner, and pumpkins, ghosts and ghouls already filling the shelves of high street shops, it's difficult not to get into the 'spooky spirit' when Autumn arrives! At Appearance Based Medicine, you certainly won't find any 'scary' practices – this Halloween or at any other time of the year – given that we are passionate about patient safety and wellbeing and ensure that we remain at the very forefront of non-surgical aesthetic training and practices. We're also proud to be a Save Face accredited clinic, meeting their rigorous accreditation requirements to prove that we are a responsible and reputable clinic.
One spooky sounding thing that you can find here at Appearance Based Medicine is our 'Vampire Facelift' (aka 'Platelet Rich Plasma/PRP Therapy') – a celebrity favourite and innovative treatment designed to rejuvenate the skin. PRP Therapy has been developed following many years of extensive medical research into the powerful properties of the platelets contained in our own blood. The treatment has been proven to stimulate collagen production in the skin, and is primarily used to help 'plump out' the skin of the face and reduce deep wrinkles, but can also be used on the back of hands, on scars, and even the décolletage to help give the skin a more youthful and radiant appearance.
So how does it work? Platelets contain a high number of 'growth factors' – that is, proteins that help to heal injured tissue or damaged skin in the body. When platelets are introduced to areas suffering from tissue damage, the 'growth factors' are released, stimulating the surrounding cells to proliferate and prompting the cells to start repairing themselves, increasing in volume and thereby rejuvenating the skin.
During a PRP Treatment, a small amount of your own blood is taken by a fully qualified medical professional (in the case of treatments at Appearance Based Medicine, our very own Clare McLoughlin RGN INP) and placed into a centrifuge in order to separate the platelet rich plasma from the rest of the blood cells. It is this precious plasma that is then reinjected into the treatment area with a very fine needle, following the application of a topical local anaesthetic. In order to see the best results, multiple injections are given in multiple locations across the face (or treatment area) to ensure a consistent improvement overall to the treated area of skin. Generally, patients start to see results within just a few weeks of treatment.
If you are interested in learning more about this innovative (and not at all spooky) treatment, why not visit our website today or get in touch for more information.
Related Treatment
Similar Articles