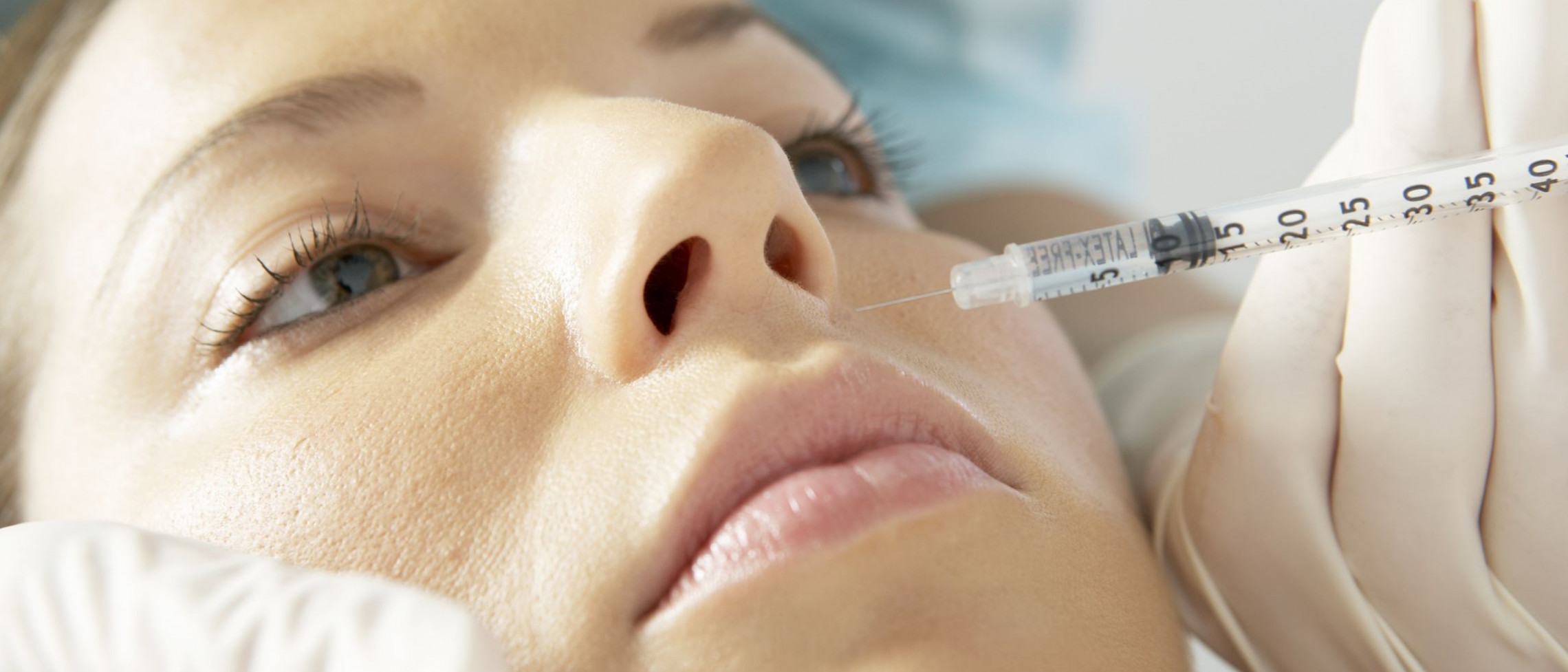 Last week, a cosmetic surgeon made morning TV history by performing a live 'nose job' on air.
This Morning played host to Dr Ayad Harb, who successfully reshaped a patient's nose using just dermal fillers.
So, what exactly is a non-surgical nose job?
Ordinarily, a surgical rhinoplasty – or 'nose job' – corrects the appearance of the nose is one of the most frequently requested aesthetic medical procedures. 
According to the British Association of Aesthetic Plastic Surgeons' (BAAPS) it is one of the most frequently requested treatments and there were 2,703 surgical rhinoplasties performed in the UK in 2016.
However, there are risks associated with general anaesthesia, up to two weeks post-operative recuperation, as well as a costly outlay (the average cost is between £3,000-5,000).
In addition, patients can still experience anomalies, which the operation has not addressed and require further fine-tuning.
But such is the sophistication of the latest generation of dermal fillers that a non- surgical alternative is now being offered by some doctors to correct the appearance of the nose without the need for an operation.
While the treatment can't make a larger nose become smaller in size, straightening it makes it appear smaller as it blends better with the rest of the face, and in the skilled hands of a trained doctor dermal fillers can also be used to upturn a hooked nose.
This non-surgical option can also be used to smooth out nasal deformities and correct asymmetries, depressions and contour irregularities – whether these are as a result of genetics or a sports injury.
The next generation of advanced hyaluronic acid dermal fillers – known as Perfectha – is being used to correct noses, and provides a number of benefits which has brought about an exponential rise in requests for the procedure.
Firstly, a general anaesthetic is not required as the procedure can be conducted after a small amount of local anaesthetic is applied.
The procedure can also be carried out in less than half an hour without much disruption to a person's daily schedule as they can get up and go straight after treatment.  Bruising is minimal and temporary redness and a few days of potential tenderness are the only downsides of the procedure.  If a person wears glasses are advised to wear contact lenses for at least three days post treatment to prevent the newly placed filler becoming indented.
Without stating the obvious, the nose is central to the face and plays a central role as one of the most disliked facial features.  The psychological impact this has on a person's confidence and sense of well-being cannot be underestimated as it is hard to camouflage such a prominent organ.
The instant psychological lit and confidence boost is notable amongst doctors who have performed non-surgical nose jobs as the swift and minimally invasive treatment with minimal associated risks, can alter a person's outlook almost immediately – and the effects last up to 18 months, after which the treatment can be performed again.
According to Dr Tim Eldridge of myFACE: 'In the past, rhinoplasty has always been a surgical procedure. Now with modern safe predictable fillers, such as the Perfectha range we can provide a non-surgical approach to rhinoplasty. Using fillers as an alternative treatment requires a thorough knowledge of anatomy combined with safe standards, recognised techniques and artistic flare. Currently fillers will never replace surgery but, for minor defects, they are a perfectly suitable alternative.'
He adds: 'In the space of 30 minutes, you can achieve results which will amaze you without having to take any time away from your daily commitments. Your new look will last for months, but crucially is not permanent, allowing adjustments to be made at your next appointment should you feel it is necessary.'
book a consultation with Dr Ayad Harb, Qosmetics
book a consultation with Dr Tim Eldridge, MYFACE Dentistry
Related Treatments
Similar Articles