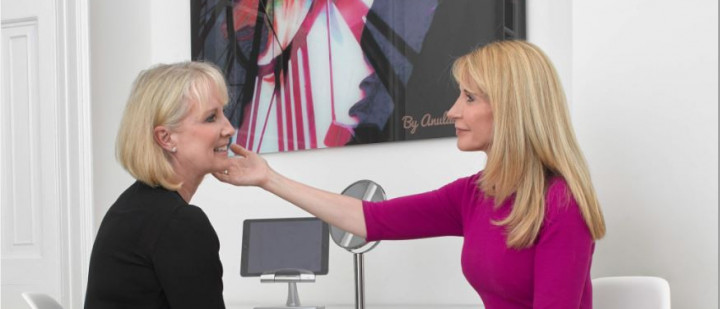 In a still largely unregulated industry, it is all too easy to fall foul of rogue practitioners offering the promise of eternal youth at discounted prices. We have all seen the down side of poor treatments and unhappy patients, making it imperative that you help protect yourself by visiting a creditable and experienced clinic and practitioner.
With the seemingly constant stream of new technology and treatments, all promising to help stop the signs of ageing or give you a revitalized, more youthful face or body, the choices available to the consumer are immense. And the more choices available, the more difficult the decision-making process. When deciding to treat those areas of your face or body that concern you the most, it is crucial to do your research into the following:
• The most safe and effective treatments
• The safest and most experienced practitioners
Do your research
Whether it's online by Googling clinics in your area with the best reviews, or through word-of-mouth recommendations from friends, family or colleagues, research is key. Personal recommendation is always a good starting point.
Choose a practitioner or doctor who is a member of a professional body, such as:
• BCAM (British College of Aesthetic Medicine)
• BACN (British Association of Cosmetic Nurses)
Organisations such as these have been created to help encourage regulation within the aesthetics industry and help make non-surgical treatments safer for the consumer. It is also worthwhile checking if the clinic is registered and regulated by the Care Quality Commission, which ensures that the practice registered with it provides people with safe, effective and high-quality care in the services they offer.
Consultation
Once you have chosen your clinic, you should be offered a full consultation prior to any treatment. This is the most important part of your initial visit. You should be given plenty of time to discuss:
• All treatment options available
• The results you can expect
• How much these treatments will cost
• Whether any maintenance or follow up appointments are required
• The risks and benefits of treatments
Don't be afraid to ask the practitioner or doctor about their experience — how many patients they treat per week, per month, how long they have been qualified, what their specialist area is. These are all reasonable requests and an unwillingness to answer them should start alarm bells ringing. It is also useful to look at before and after photographs of patients treated by the clinic to see for yourself what kind of results have been achieved for various treatments and procedures. Whilst results will always vary from patient to patient, it will give you a good idea of what to expect before going ahead with any treatments.
Above all, never feel pressurised into having any procedures done, agreeing to anything you don't feel comfortable about or succumbing to the lure of cut-price treatments. You cannot put a price on safety and experience.
For more information and advice, visit The Cosmetic Skin Clinic Advice Centre.
Book a consultation with the cosmetic skin clinic