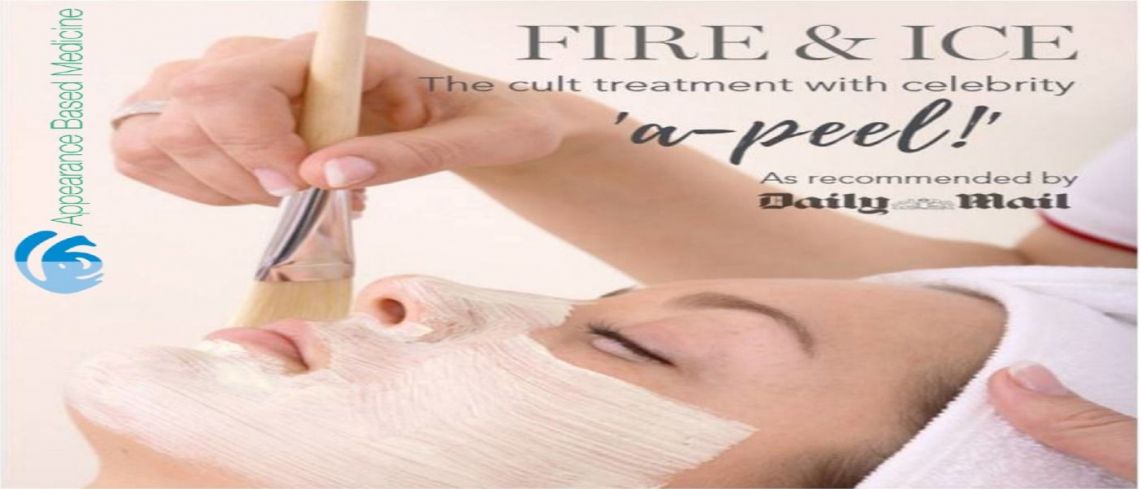 As we get older, our skin's ability to shed old skin cells effectively is reduced and consequently, the build-up of dead skin cells can leave the skin looking dull and lacklustre.
Chemical Peels and skin rejuvenating treatments, such as iS Clinical's Fire and Ice Facial (https://www.ab-med.co.uk/treatments/skin-rejuvenation-treatments/fire-ice-medical-facial/ ), help to clear away the top layer of old skin to reveal the fresher, younger-looking skin beneath, as well as stimulating the fibroblasts deep within the skin to produce new elastin and collagen.

So how does the treatment work? The 'Fire and Ice' Facial Treatment offered to patients at Appearance Based Medicine was developed by the world renowned pharmacologists and physicians of iS Clinical (www.isclinical.co.uk) to bridge the gap between the more invasive chemical peel treatments and mild facials. The 'Fire' part of the facial is an intensive resurfacing masque, which can be used on the face, neck and décolletage. This part works to resurface the skin, reducing wrinkles and fine lines and deep cleansing blocked pores. The 'Ice' masque is the pampering part of this medical facial, refreshing and cooling the skin after the initial peel and leaving the skin with a luxuriant glow.
iS Clinical's Fire & Ice Medical Facial is a 'no downtime' treatment. Consequently, you shouldn't experience any significant shedding, prolonged redness, irritation or inflammation post-treatment. However, as with all our non-surgical treatments, a pre-treatment consultation with Clare McLoughlin RGN INP, at which we will assess your suitability for this specific treatment, is a prerequisite.

So, if you're looking for a more radiant complexion, why not consider iS Clinical's Fire and Ice Medical Facial as a pampering, yet effective chemical exfoliation treatment?