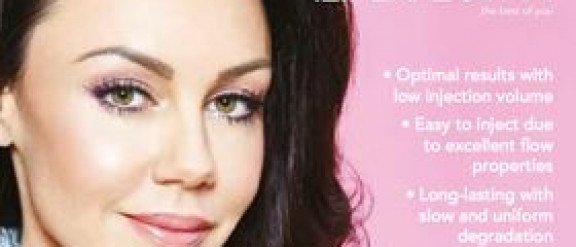 Singer Michelle Heaton was left self-conscious after early menopause and undergoing a hysterectomy – but now she's back to her original confident self, thanks to PERFECTHA.
Everybody knows as we begin to get older, our skins begins to age and wrinkle, and lacks volume.
A healthy, balanced diet and regular exercise – as well as an excellent skincare routine – are all important in maintaining youthful looking skin.
But ageing can't be helped. PERFECTHA fillers, however, could be the answer – sourced from natural skin plumper, the filler aims to restore what years of work and stress have taken away.
Ex-Liberty X star and actress Michelle Heaton – the face of PERFECHTA - is among those who have undergone the treatment.
After noticing flaws in her skin following a double mastectomy, hysterectomy and breast reconstructive treatment – as well as experiencing early menopause – 37-year-old Michelle visited Harley Street cosmetic surgeon, Dr Vincent Wong.
She described herself as a 'fresher, new me' after undergoing PERFECTHA treatment at his practice, and said the dermal fillers have restored her confidence and youthful looks.
PERFECHTA – which aims to plump out wrinkles and hydrate the skin – works by using hyaluronic acid, a substance that helps to make our skins looks hydrated when we're young – but is broken down as the years go by.
Even research reported by the International Journal of Dermatology has suggested that a loss of hyaluronic acid could lead to ageing skin.
The PERFECHTA filler brings back volume to the face, eliminating severe wrinkles and folds and replacing them with a more vibrant look.
As hyaluronic acid is broken down within the skin over number of months, PERFECTHA lasts up to 18 months.
PERFECHTA is available in five different varieties, which work to create hydrated skin – from contouring cheeks and chins, to treating wrinkles and crow's feet.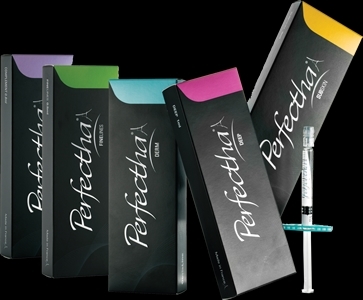 For more information please visit www.sinclairpharma.co.uk/products/perfectha >