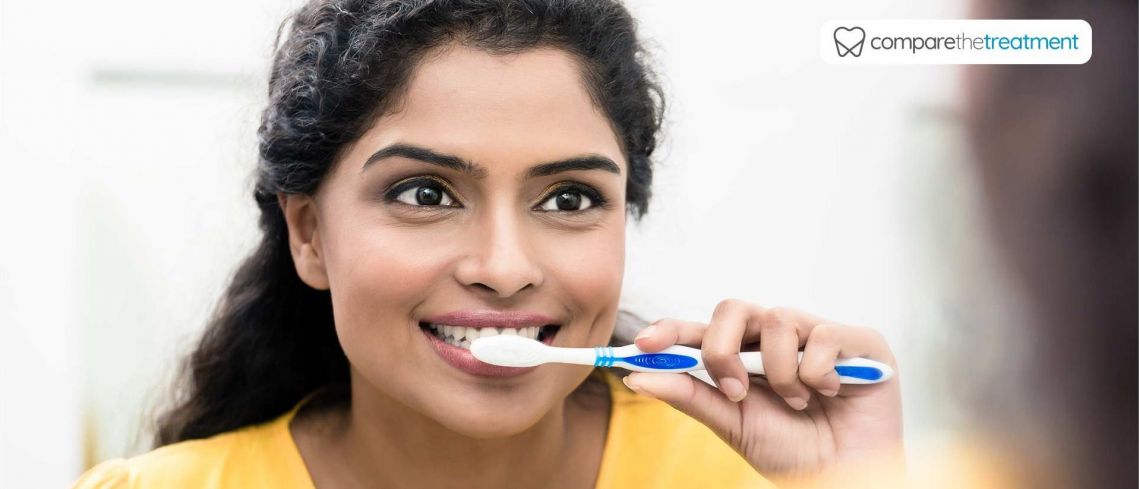 'Bizarre' – this is the word used by an expert dentist to describe the aesthetic results of DIY whitening.
Professor Laurie Walsh has warned that some bleaching products can lead to undesirable appearances.
'You end up looking bizarre, that would be the nicest word to describe it,' he told AAP.
This comes as statistics reveal around 1 in 5 people in Australia are choosing to whiten their teeth.
But less than half of these had it administered by a qualified dentist.
Higher risk
The survey found that more than half bought whitening kits online or from a supermarket or pharmacy. And 65% of respondents reported that they were unaware of the risks of teeth whitening without a dentist.
But although DIY treatments may be cheaper, Dr Walsh warns that they are not as effective – and carry a lot of risk.
Dangers include chemical burns on your gums as well as significantly increasing teeth sensitivity.
Impact on enamel
In Australia, only dentists are allowed to use whitening products containing more than 6% hydrogen peroxide. In the UK, however, dentists are only allowed to administer products containing up to 6% of the bleaching agent – but no more.

Recent research carried out by the University of Toronto found whitening products can halve the enamel protein content of human teeth.
Published in the August edition of Nature Scientific Reports, the survey found that an application of just 10% carbamide peroxide gel can reduce the enamel protein content by half.
Related Treatment
Similar Articles