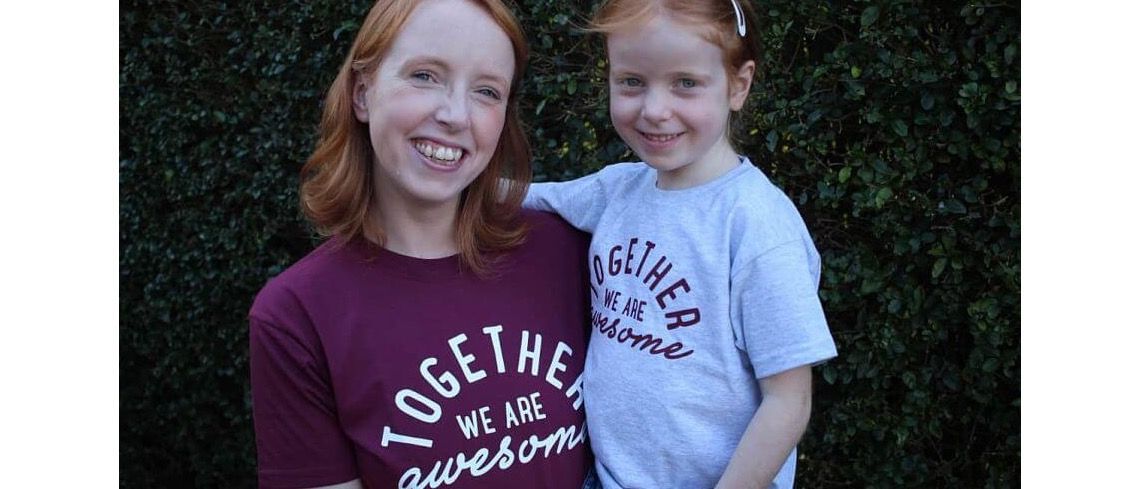 Donna Wishart is possibly the envy of many a young mum. She works as a full-time blogger, juggling her work and her young family from the heart of her home in Camberley in Surrey.
But she has 'green-eyed monster' tendencies of her own – she envies 'other people's straight teeth'.
The 33-year-old – who says she is 'mummy to two awesome kids' – once worked in the high stress world of high street banking but quit the role to dedicate time to her family as well as pursue her passion for writing blogs at www.whattheredheadsaid.com.
Her online presence is impressive – with 19.5k followers on Twitter, 11.3k on Instagram and 6,778 Likes on her Facebook page, she documents her family life and 'everything in it', including days out, milestone updates for the children, recipes and posts about her life as well as regular reviews and competitions.
And, she adores it. But, with this new lifestyle in the bag, she decided to embrace changes in other areas of her world – such as her smile.
Like many adults who endured braces in their childhood, Donna's teeth had started to drift out of line again as soon as she ditched the retainers that were holding them in their new, aligned position.
She was conscious of the fact that her teeth were crowded, which made them hard to clean, and felt they were 'a lot more noticeable than other people's teeth'.
She writes in her blog: 'When I was a teenager, I had braces. It was 18 months of regular orthodontist visits and then a retainer for six months afterwards. I had beautifully straight teeth but, gradually, my teeth started to move after I stopped wearing the retainer.'
Donna explains: 'I feel like I'd been robbed of that lovely smile I had 15 or 20 years ago. My teeth have gradually moved over time and I know that, without help now, they will just keep getting more and more crowded. I envy other people's straight teeth and would love that for myself.'
Since revealing her desire to get her teeth straightened, she says she has received a mixed response from people with dental issues just like hers – 'some have said that they think it would be too expensive and others think it would be embarrassing to have braces as an adult,' she says.
But Donna is not alone in seeking cosmetic teeth-straightening treatment. The number of us undergoing orthodontic treatment in adulthood has rocketed in the last decade.
Statistics from a survey, conducted by the British Orthodontic Society, reveal that 75% of orthodontists have seen a huge rise in the number of patients asking about braces, with 66% of them in the 26-40 year age bracket and 22% in the 41-55 age range.
And it's not just about a straight smile, either. Many adults who have their teeth aligned experience improved self-esteem, enjoy a better quality of life and a boost in their oral hygiene.
With these facts at her fingertips, Donna booked an appointment with Stephen Pitt, an award-winning dentist at the multi award-winning practice, The Dental Studio, in Colchester, Essex.

And, after a thorough consultation, Stephen suggested Cfast, a gentle and minimally invasive short-term orthodontic treatment specifically designed for adults that uses sound clinical principles to straighten the upper and lower front six teeth.
The cosmetic teeth-straightening system is comfortable, safe and affordable and is discreet, too, because it uses tooth-coloured wires and clear brackets to gently straighten the 'social six' – or, those teeth that show when we smile.

Donna says: 'Stephen was lovely, really down-to-earth and reassuring. He and his dental team put me at ease. He recommended Cfast because it focuses on the cosmetic appearance of the teeth, which sounded perfect.

'The brace shouldn't be too noticeable when it is fitted and it straightens teeth fairly quickly – for me it will be within a year.'

In fact, it's good to know that the Cfast system has created some beautiful celebrity smiles over the years.
Among them TV presenter Holly Willoughby – whose smile Donna covets, with the straight, white smiles of Hollywood stars Julia Roberts and Scarlett Johansson coming a close second and third in her top three list of 'most admired smiles'.

Donna says, by way of introduction on her blogging site, 'I love stars, gin – and happy vibes' and it looks as if she'll be enjoying plenty of those as she starts her journey to the straight smile she much admires in others…
You can read Donna's first 'teeth-straightening journey' post here – https://whattheredheadsaid.com/?s=Cfast.
If you are considering adult orthodontics, it is advisable to consider all and to book a consultation with a dentist who can assess your suitability.

All about Cfast

Cfast straightens teeth in a controlled and predictable way and uses lighter forces than traditional orthodontics, so it is more comfortable as well as faster – major considerations for today's patient looking to improve their smile.
And, for those patients seeking total discretion, SmileTRU is the clear aligner option; the transparent sequential positioner system offers comfort and convenience.
All about retainers

After our teeth-straightening treatment, the recommendation from orthodontists now is that we need to wear retainers for life in order to keep those teeth aligned.

The SOLID (Single-visit Orthodontic Lingual and Invisible Dual) retainer combines an invisible fixed-lingual retainer with a removable acrylic retainer, recommended for more security in limiting any relapse.
Related Treatment
Similar Articles