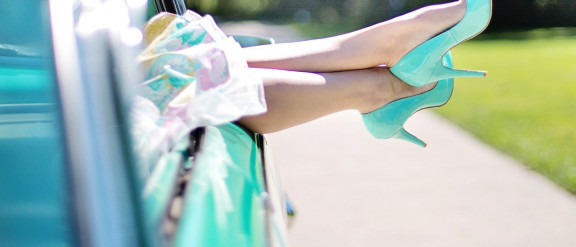 As MPs kick off a debate on high heels, we look at the plastic surgery trend to relieve the pain of all those inches.
The sexist world of the workplace came under scrutiny yesterday as MPs discussed how some bosses are forcing women to wear high heels at work.
The debate was sparked by receptionist Nicola Thorp, who launched a petition online that attracted more than 152k supporters, after she was challenged by an employment agency about her choice of flat shoes.
On refusing to purchase some heels at the request of bosses, she was sent home without pay.
It comes as news of a new trend in cosmetic treatments broke, the Louboutin lift – or 'Loub job' as it's been coined – that aims to relieve women of the pain of wearing those skyscraper shoes.
Named after the much sought after designer brand favoured by Victoria Beckham, surgeons are using fillers, such as Botox, to inject in the balls of the feet to improve comfort.
The procedure comes cheaper than the famous red-soled Christian Louboutin shoes – at £450 – and is certainly a big step on from the usual gel inserts women will tuck into their shoes for a night out that come in at anything from £3 to £13.
Some plastic surgeons are hailing the procedure as a breakthrough in shoe comfort and say its popularity is booming – thanks to its effectiveness in removing the usual discomfort that comes with wearing high heels.
Botox and dermal fillers are big business – and have become the anti-ageing treatment of choice for those people who yearn to roll back the years without going under the knife.
Commonly used to volumise areas in the face, lips and cheeks, the Loub job does the same with feet thereby creating a soft cushion. Treatments last for around 12 months.
But Comparethetreatment expert Fulvio Urso-Baiarda, a consultant plastic, reconstructive and aesthetic surgeon, is wary of using fillers in this way.
He says: 'I have never done this so I don't speak from experience. However, it strikes me as a bad idea. The fat of the soles of the feet is very specialised to do a tough job – supporting our body weight and all the physical feats (no pun intended) day in, day out. It is incredibly resilient – we know when reconstructing the sole of the foot that nothing else will do really, and even the very best reconstructions will often leave a patient needing to wear pressure-relieving footwear for the long term.
'So. what about filler? If all goes well, and it doesn't get infected or extrude, then it will not do too much really. It may cushion the areas of interest for a while, but pretty soon it will get pushed away from the pressure points where they were most needed.
'Hopefully, you won't be too aware of the displacement; you would just lose the 'padding' – but you could end up with lumpy feet, which I am told do not enhance the appearance of a pair of Manolos!
He adds: 'At worst, feet being feet, and filler being a foreign material, they could become infected and cause serious trouble.'
He adds: 'My genuine advice is that if you need to consider injecting materials into your feet to make your footwear tolerable, it's the footwear that's the problem, not the feet.'
Wearing badly fitting shoes can lead to foot health problems. Major clues of wrong-size footwear include foot blisters if shoes are a bit of a squeeze and bunions if too narrow.
Podiatrists advise that if you are looking to buy a new pair of hot heels, then the afternoon or evening is the best time to hotfoot it to the shops – that's when our feet are at their longest and so it will ensure a perfect fit!
Ask our Expert Fulvio Urso-Baiarda a question
Related Treatments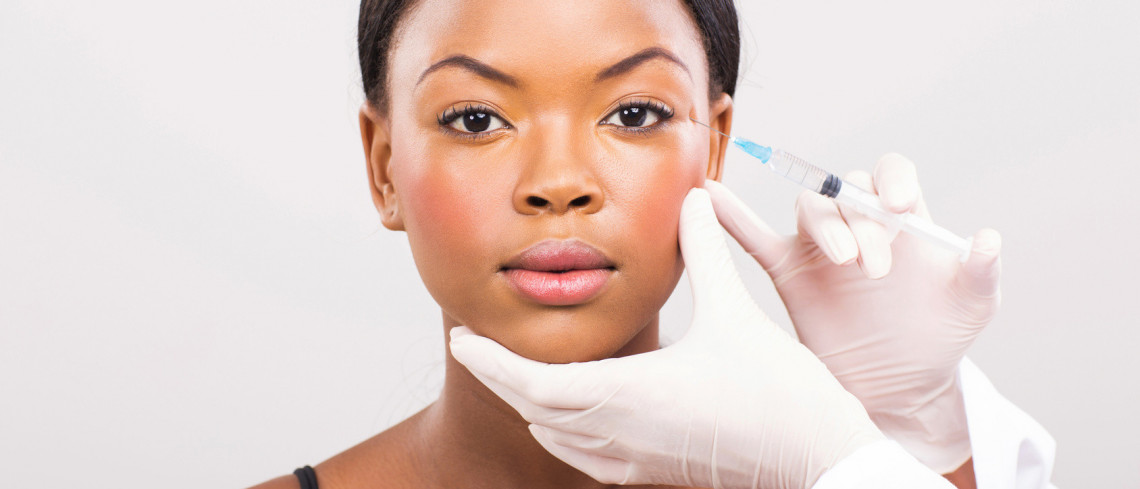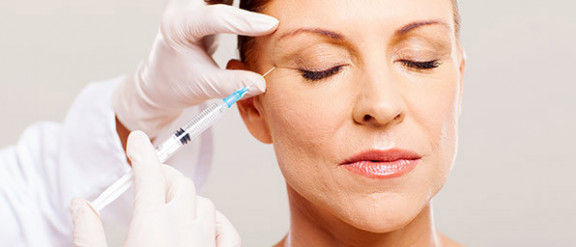 Similar Articles