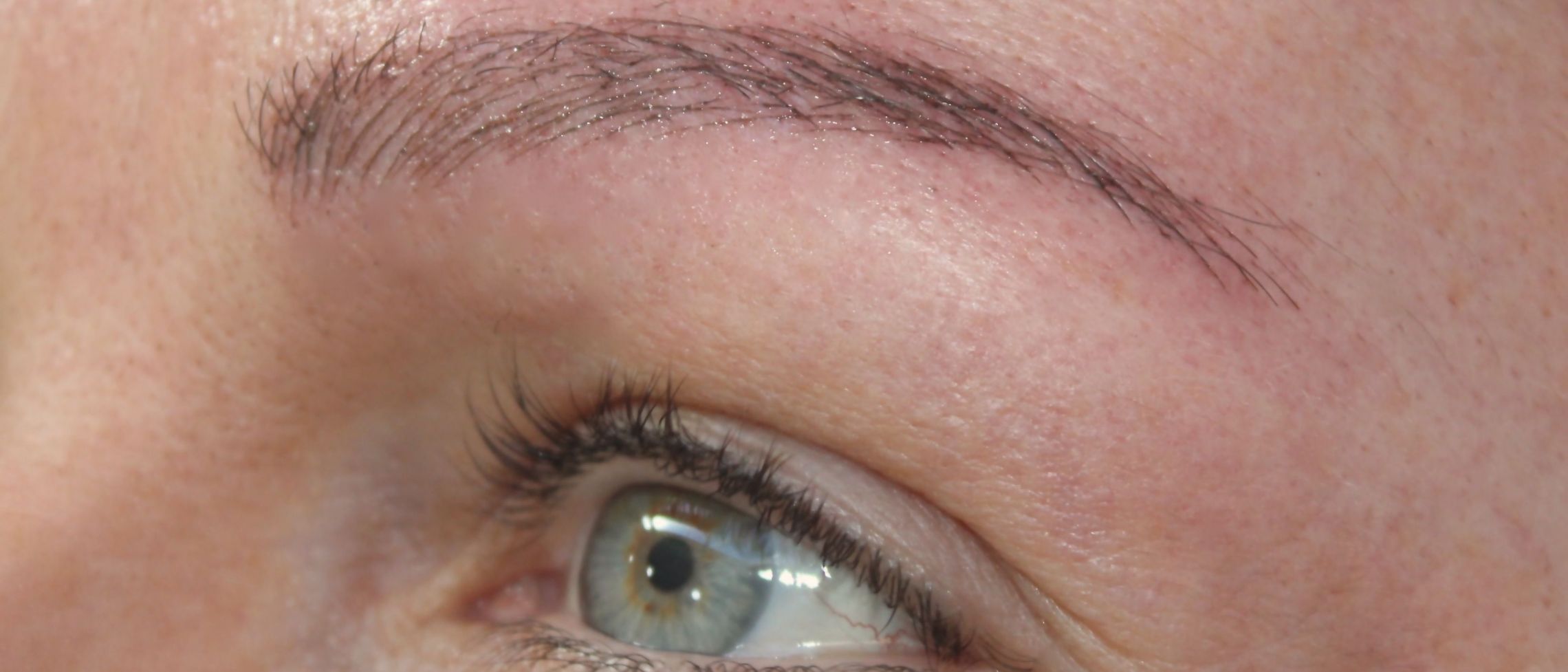 Actress Brooke Shields recently bemoaned the fact that she's generally remembered 'from the neck up' – all eyebrows and chiselled cheekbones.
In that era, she was possibly the most famous teenager on earth (and remember, this was before the help of the internet!), famous for her 'nothing comes between me and my Calvins' jeans advert.

Now in her 50s, she just as comfortable in her skin as she ever was and rumour has it she is about to resurrect her marketing association with the jeans label, this time promoting its underwear.

But it is her caterpillar eyebrows that were legendary – bucking the trend of the over-plucked skinny brows mostly sported by 'on trend' women of the decade.

When it comes to where we wear our hair – or not – what cosmetic treatment options are open to us in filling the gaps as well as getting rid of that which is not wanted?

Pluck too much and we run the risk of losing forever the fine arch and shaped brow that frames our eyes perfectly. Too little and we can border on sporting a mono-brow.

For those of a certain age, eyebrow pencils have become an essential 'must have' in our make up armoury.
Eyebrows should enhance our eyes – think a beautiful painting and how best to bring out its features. Sadly, not all of us are blessed with brows to die for.
Brows rarely grow back to their former fuller selves so, whether it was a mistake of your own or you were victim of an enthusiastic aesthetician, it is often far wiser to seek the advice and skills of a professional than go via the DIY route.
Only this week, one woman revealed the horrific reaction to microblading, with experts warning that we should always choose carefully when opting for the cosmetic treatment.
Tracey Simpson is Creative Director at Natural Enhancement and understands the daily struggle with time and skill when it comes to nailing 'drawn on' eyebrows – and offers the treatment in a safe environment at her clinic.

Here, she talks us through the procedure...

What is microblading?
Microblading is the most popular technique to implant hair-like strokes that mimic natural brow growth.
It is a form of tattoo artistry, in which pigments are implanted into the dermal strata of the skin, using a manual handheld tool that houses ultra-fine needles.

The procedure is an exacting process that takes around two hours to complete, with the professional commencing the treatment with an in-depth consultation in which she will determine the best shape, position and colour for your brows.


A well-trained artist will also study your natural hair growth pattern (if you still have brow hair) so the newly formed hair stokes can be etched seamlessly into your natural brow growth.

A numbing agent is applied to minimise discomfort, which in most cases is described as a 4-5 out of 10. Then a template brow is drawn in conventional makeup so you can visualise the look to be created. Once you've both consented your artist will dip the microblade into your chosen pigment colour and skilfully build your new brows – hair stroke by hair stroke.

The skin is minimally pink immediately following the procedure – and the colour appears darker than desired, fading about 40% during the healing process. It takes approximately 7-10 days for the treated area to heal over and about a month for the colour to fully settle.

You return for a follow up visit 4-6 weeks later, during which minor necessary adjustments are be made and this typically takes 1 hour.


Will I need more than one treatment?

Because the technique is less invasive than regular tattooing the results are not permanent and typically lasts 12-months, depending on a number of variables. To maintain the effect a colour boost procedure is suggested every 12 months. You can let the pigment fade over time, but must be aware that a slight shadow of colour may remain in the skin.

How can I be sure they are safe to treat me?

For a safe treatment that's aesthetically pleasing, it's essential you do your research. You not only want a professional who's a skilled artist, more importantly you need her to meet all Local Authority licencing requirements, with regard to the cleanliness of her working environment. Ask to see proof of licence registration before you book your appointment.

The microblade instrument must have a genuine Lot Number to prove its sterility. Ask to see the packaging prior to the commencement of your treatment.

The pigment used for implantation must also meet the requirements of the European Directive of 2008, which banned the use of harmful substances in tattoo and permanent makeup pigments. Ask to see evidence that your chosen pigment has European certification.

Why seek the help of a professional?

If your brow artist is highly skilled she will be able to create a brow with the appearance of just the right amount of hair density; get your brow position, shape and colour correct so your brows enhance your face shape.


An expertly applied brow that begins, arches and ends in the correct positions will make your face immediately look more attractive and younger looking and can change your look entirely.

Related Treatment
Similar Articles