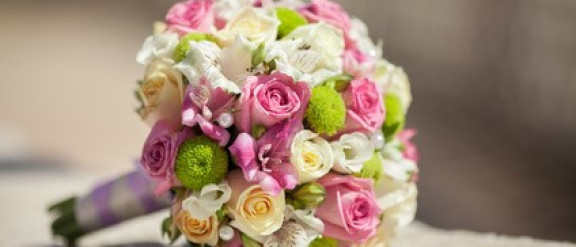 Are you getting married this summer?!
If so, I'm sure that you have already booked your hair and makeup appointments for the big day to help you look and feel 'picture perfect'!
I'm pretty sure that no-one likes the feeling of having to wear heavy makeup in warm weather and warm function rooms, so if there is a skin problem that is getting you down — be it acne, eczema, psoriasis or facial scarring (or a whole host of other issues) — book a consultation with your Aesthetic Nurse Practitioner in the coming weeks to find out what products and treatments could help you to feel more comfortable in your own, make-up free skin on your special day.
A recent (and exciting!) addition to the non-surgical Aesthetic treatments on offer now is Dermalux LED Phototherapy, a treatment that won the 2015-2016 Aesthetic Award for 'Best Treatment', so it must be good! Dermalux Light Therapy is an extremely effective and completely non-invasive treatment that harnesses the antibacterial qualities of LED Blue Light, the rejuvenating and anti-inflammatory effects of LED Red Light, and the collagen production promoting qualities of LED Near Infra-Red Light to help treat a variety of skin issues.  As a result, it is now possible to effectively treat a range of skin conditions (including acne, eczema, psoriasis and dermatitis) simply by lying back and relaxing under our state of the art LED Light Therapy Machine!  For more information about Dermalux LED Light Therapy at Appearance Based Medicine, go to http://www.ab-med.co.uk/dermalux/
In addition to Dermalux and the full range of treatments we offer, we also stock a variety of extremely effective skincare products that may help to improve the appearance and texture of your skin for your big day.  We are proud stockists of Lycogel Breathable Make-up and the extremely effective iS Clinical Skincare Range, which includes the amazing C Eye Advance + formula, an eye cream that effectively 'plumps out' the appearance of fine lines around the eye area, helps to reduce the appearance of dark under-eye circles and can help reduce puffiness around the eyes — perfect if you've had a few sleepless nights of last minute wedding planning!
If you would like to book a consultation with Clare McLoughlin RGN INP, please call 01628 303020 today.  Whatever you decide — have a wonderful wedding, and enjoy every moment!