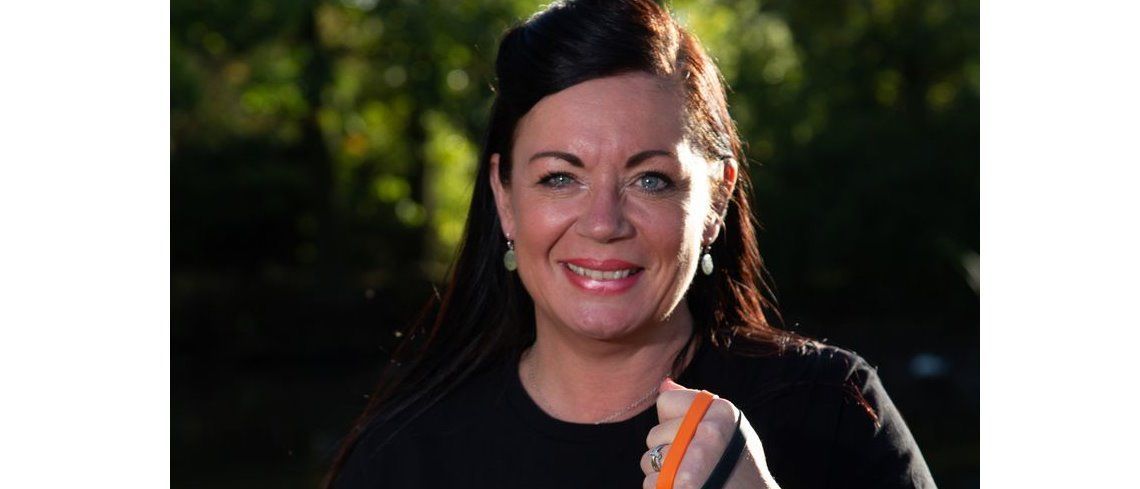 t was supposed to be a routine trip to the dentist - but it ended with a Middlesbrough mum locked in a battle with tongue cancer.

When Sally Timney went for a check-up, her dentist noticed a tiny white line on her tongue.
Within weeks, it had been diagnosed as cancerous, leaving her needing laser treatment and surgery to remove lymph nodes and a tongue tumour.
Thankfully, 10 years after her scare, she remains cancer free.
But with the disease capable of hitting any one at any time, Sally is sharing her story as part of the annual "Stand Up To Cancer" campaign.
And by posing with two wristbands on her arms, she's highlighting the number of people diagnosed with cancer every hour in North-east England.
Mum of one Sally, 43, of Acklam, admits her tongue cancer scare in 2007 was a huge shock.
And she believes early diagnosis is the reason she's still here.
She said: "My dentist spotted a tiny white line about 2mm long. She said she wasn't sure what it was and asked me to come back a week later to see if it was still there. It didn't go away so the following week, my dentist referred me to hospital for a biopsy.
"Three weeks later, I went back to hospital for the results and was told I had tongue cancer. It was such a shock - I was completely numb and couldn't hear a word the consultant was saying. I had an MRI to see if it had spread, which showed that one of my lymph nodes was affected too."

"I had surgery to remove the lymph nodes from my neck and the tumour on my tongue was lasered away. My mouth was bruised and swollen after surgery and it was tricky to talk, but my speech is fine now.
"My consultant told me that it had been an aggressive form of cancer and that it was lucky I hadn't missed my check-up at the dentist. If I'd left it for another few months it might have spread.
"The experience of having cancer has changed me as a person. I don't take things too seriously and I try to be positive and bubbly. I've also changed my career – I used to be a delivery driver but I've since graduated with a degree in counselling and now I work for a mental health charity.
"I'm living proof that early diagnosis saves lives. That's why I'm giving my heartfelt support to Stand Up To Cancer."

Mental health charity worker Sally's tongue cancer story is all the more relevant after two high-profile personalities were recently diagnosed with it.
Last month, one of the original members of Bucks Fizz, The Fizz singer Jay Aston, had part of her tongue removed and replaced with skin from her leg.
And on Wednesday, BBC Radio presenter Mark Radcliffe tweeted that he, too, had been diagnosed with tongue cancer.
He posted: "Now – here's a thing – I'm sad to say that I've got some cancerous tongue and lymph node issues and so, as I'm sure you'll understand, I'm going to be disappearing for a while. It's all been caught very early and so everything should be fine." He ended: "Life, eh?"
Similar Articles