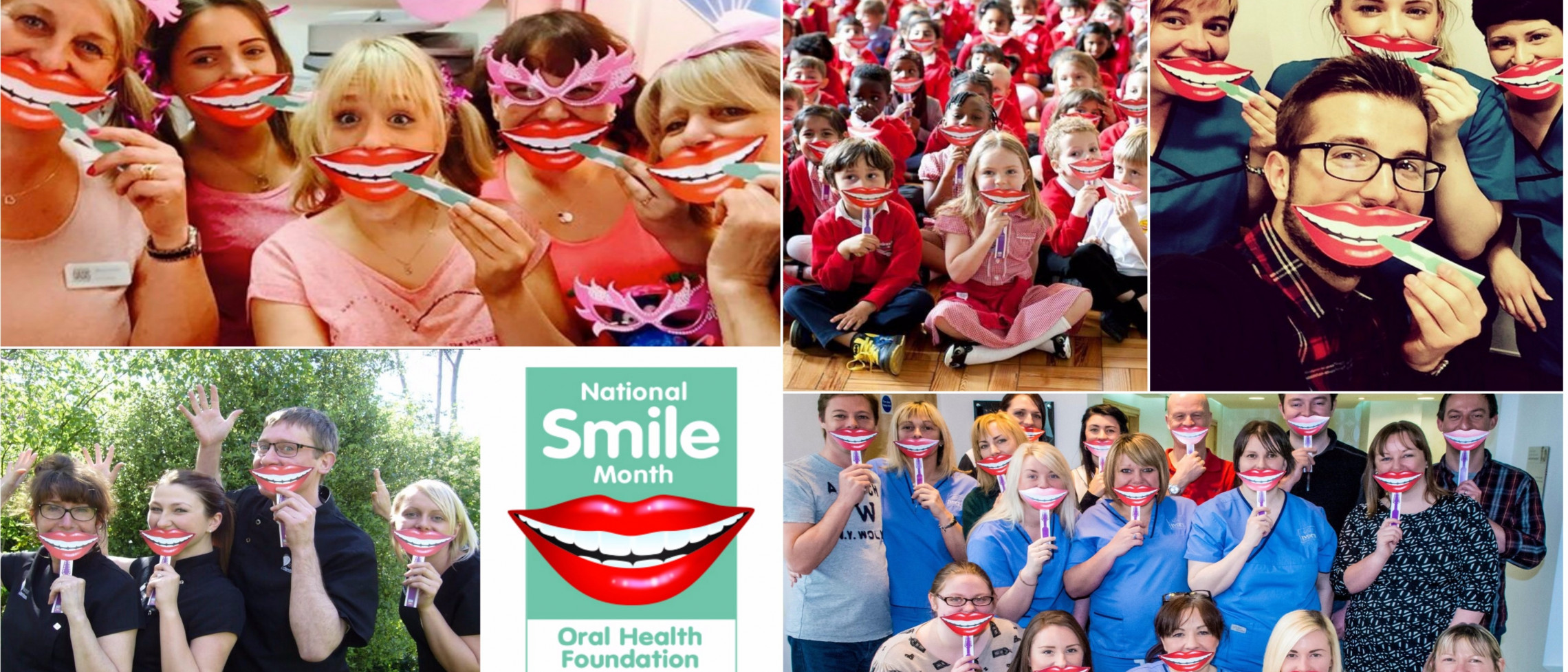 National Smile Month is back and all set to help put a smile on our face. Now into its fifth decade the UK's largest oral health campaign is bigger and better than ever as it aims to spread awareness of the importance of a healthy mouth to millions of people across the country.
Taking place from 15 May to 15 June, National Smile Month will see thousands of health campaigners come together to promote three basic messages, all of which go a long way in helping to develop and maintain good oral health:
Brush your teeth last thing at night and on at least one other occasion with a fluoride toothpaste.
Cut down on how often you have sugary foods and drinks.
Visit your dentist regularly, as often as they recommend.
National Smile Month is our opportunity to promote positive oral health messages throughout local communities in a fun and engaging way, showing the importance of a healthy mouth.
Maintaining a healthy smile can be so simple but for so many this is not the case. Despite the many improvements in oral health over the last 40 years, inequalities continue to be a burden for countless groups. The elderly, those on lower incomes or in areas of low social equality, people with educational barriers or learning difficulties, those with reduced mobility, physical or mental disabilities, are all more likely to suffer from chronic ill-health.
It's not just adults who need our help. Tooth decay is the most common chronic disease in children, affecting more than one in four five-year-olds and has emerged as the number one reason why children are admitted to hospital in the UK.
It is important for all of us to remember that most oral health issues are entirely preventable and National Smile Month gives us a timely reminder that we can make a difference in achieving this.
National Smile Month is not just about education and learning about the benefits of good oral health, it's also about having lots of fun. The campaign's symbol, the Smiley, has been a roaring and continues to drive interest and awareness of oral health while helping raise funds for charity.
Using #MySmileySelfie on social media you can see the effect that a Smiley can have, get hold of yours and make sure you join in on the national smile festivities.
Behind each smile there are some very important oral health messages to remember. That's why each Smiley has our three key messages to improve oral health printed on them.
Throughout National Smile Month dental practices, hospitals, pharmacies and schools will be taking part by holding dedicated events and activities in the community. Be on the lookout for your local dental practice doing something special and see how you can get involved. You can also take part in National Smile Month yourself by holding your own fundraising events.
Visit www.smilemonth.org for more information about how you can get involved.