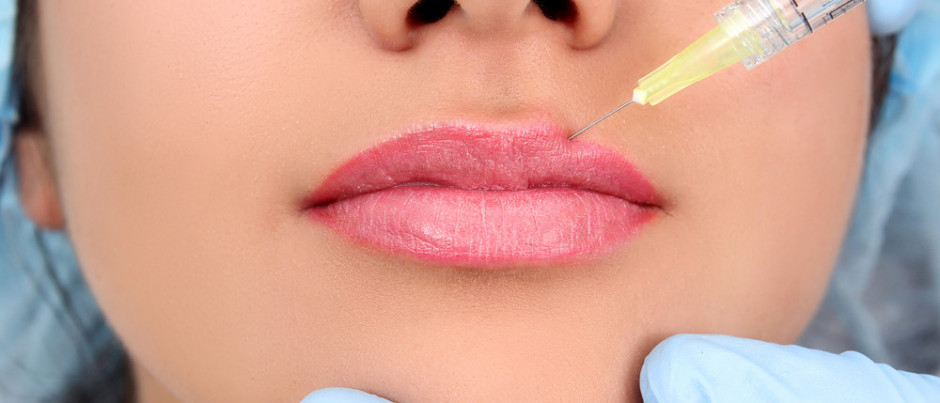 As another story hits the headlines about a lip filler treatment gone wrong, consultant cosmetic nurse, Frances Turner Traill, offers us how to avoid the pitfalls in seeking the right clinician.
It may seem that seeking injectable's can be a bit of a minefield – in light of the many media stories of late, we may wonder how we can be assured of side stepping the hazards in out bid to achieve happy results.
Frances says: 'It's not about changing your face, it's about enhancing your natural beauty, subtly tweaking, lifting and filling, resulting in a harmonious beautiful look bringing out the best in you.'
1. Make sure the person treating you has experience on the field of fillers. They should have relevant training. If not, seek an alternative clinician.
2. Request evidence that they are registered with their relevant organisations.
3. Don't be shy in asking to see qualifications and certificates. In England, the clinic should have CQC certification and the doctor, nurse or dentist should be registered with their professional regulatory body, such as the General Medical Council or General Dental Council. In Scotland, new regulations will come into force in April 2017, which you can read about here.
4. If you have opted for one treatment, walk away if the clinician suggests extra procedures or fails to make you aware of alternative options. Before going ahead, you should also understand what realistically can be achieved.
5. Clinics must now offer a 'cooling off' period and should never offer time-sensitive special offers to get you to commit within a certain timeframe. If this should happen, go elsewhere!
6. Make sure you understand the recovery time and what aftercare is needed and what you need to avoid following treatment. Written guidance is vital so you can read at leisure.
7. Request before and after photos of the clinician's OWN work. Ask for real testimonials online and see if you can chat to other patient of theirs.
8. Injectable treatments should always take place in a clinical environment.
9. A medical history will be taken and you will be asked about lifestyle habits. Be honest, there is a reason why the clinician needs to know this.
10. Your clinician will also need to know about any upcoming holidays, whether you partake in any physically demanding sports and if you have a medical condition, as these may affect recovery.
11. Make sure you get contact details should anything go wrong post treatment and you need someone quickly.
12. Listen to your inner voice if you feel something doesn't feel quite right about the clinic or clinician. There are many other practitioners out there who are qualified, trained and trustworthy!
Find out about Perfectha, Ellanse and Sculptra dermal filler treatments.
• Frances Turner Traill is one of the busiest medical injectors in Scotland and runs two busy Skin Clinics in Glasgow and Inverness.
She is a trainer with Sinclair Pharma, manufactures of a range of dermal fillers.
Find a dermal fillers practitioner
This article was updated on 12th January 2021.
Related Treatments
Similar Articles