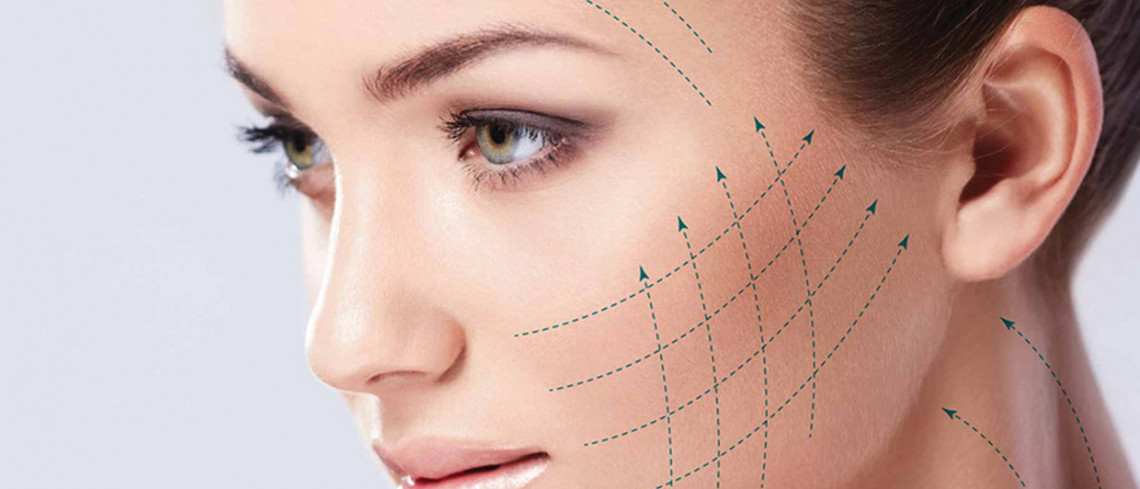 Plastic surgeons in the UK are warning us all to be cautious when it comes to choosing 'cheap quick fix' alternatives to facelifts.
The British Association of Aesthetic Plastic Surgeons (BAAPS) is urging that, due to potential risks, we should only ever seek threadlift treatments from a plastic surgeon.
The warning comes as the Dutch ditch the non-surgical cosmetic treatment in a bid to make cosmetic treatments safer.
Threadlifts are anti-ageing treatments that smooth wrinkles and tighten sagging skin without the need to go under the knife.
Threads are inserted into the skin and pulled tight, lifting the skin and underlying muscle to create a tighter, smoother complexion.
However, the Dutch Society of Plastic Surgery this week announced that it is concerned about the growing popularity of the non-surgical cosmetic treatment, especially when administered by those without specialist surgical training in operative aseptic techniques and when performed in beauty salons or unequipped "procedure rooms".
It also is wary about the material used and the fact that semi-permanent fillers have led to complications, such as infections and scarring.
Speaking on behalf of BAAPS, plastic surgeon and council member, Ash Mosahebi, says members support the Dutch statement.
He explains: 'Threadlifts are sold as cheap quick fix alternatives to facelifts. This may be the case in the right hands – a threadlift is potentially a good treatment and has some benefits – but not when offered by non plastic surgeons.
'This is cautionary information and patients need to be aware that there are risks of complications with this procedure that, in the wrong hands, can prove serious.'
He adds: 'We have been talking about tightening up legislation for a long time now – especially after the Keogh report and the PIP scandal – but there is still no appetite for it. All we can do is educate patients towards safer treatments.'
Members of the Dutch Society for Plastic Surgery now say they will abstain from using threadlifts due to 'lack of safety and efficacy' and because, they claim 'the so-called threadlift is a conceptually wrong and misleading principle of treatment'.
They say that the 'knowledge of facial anatomy, aseptic techniques, bacteriology and correct surgical tissue handling is variable amongst some doctors, with often limited aesthetic training and expertise', adding: 'These threads are often used within beauty salons under compromising circumstances.'
People can check if the plastic surgeon is UK registered at the BAAPS website – http://baaps.org.uk.
Ask an Expert
Find a cosmetic practitioner