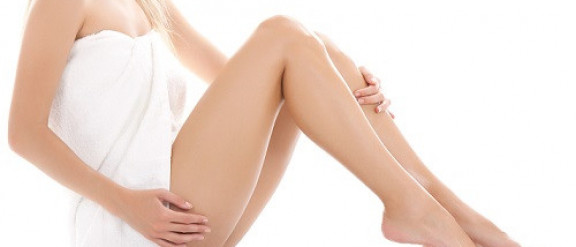 However much we may want to enhance our looks with plastic surgery or less invasive cosmetic procedures, there is one sticking point that can prove the stumbling block to treatment – and that's the invasion of privacy.
For the more inhibited among the very thought of stripping down to nothing at a consultation can send us into panic mode, especially when seeking treatments for breast augmentation, tummy tucks, labiaplasty and butt lifts.
The initial consultation with any clinician is always an important starting point for any successful patient journey and, if the treatment is addressing issues with intimate parts of the body, it will invariably mean getting naked for a thorough assessment.
However, it can be this fear of de-robing that stops some of us from proceeding further.
Rest assured – it may be comforting to know that you are not alone if you feel uneasy in the buff – and you certainly will not be the first potential patient to be troubled by the thought of stripping off.
Chances are you are seeking treatments to improve how you appear naked. But, it is worth reminding ourselves that plastic surgeons have seen it all before and are well accustomed to handling what can seem to some of us a somewhat alien situation.
So, how best to embrace this inevitably need for nudity?
At ease
First of all, make sure you talk through any concerns, be honest and explain your feelings. It is in everyone's interest that you are put at ease before, during and after any cosmetic treatment. It is also important that there is good communication and that you build up a rapport with your chosen clinician so you have a positive experience – with all of the staff at the clinic not just the surgeon.
After all, you are placing complete trust in them – and they need to be able to reassure you of your comfort as well as your safety.
Because not everyone who seeks aesthetic treatments is confident about stripping off for a consultation, we asked our experts to reveal how they ensure the more timid and modest among us are made more comfortable stripping off in the surgery.
Consultant plastic surgeon and Comparethetreatment.com expert Marc Pacifico says: 'As a plastic surgeon who sees people undressed day in, day out, it is completely normal and understandable that many are embarrassed and shy about letting me examine them.
'I hope I am able to reassure them that it is entirely normal to be uncomfortable – at the end of the day, they are coming to see me about part of their body they are unhappy about, and may not have even let their partner see them for years undressed.
'Not only do I then have to examine them, I draw them in my notes, make measurements and then – if we are going ahead with surgery – take photographs. It is an incredibly personal and sensitive experience and I am fully aware of that in everyone I treat.'
So, do some patients talk through their embarrassment?
Marc explains: 'It is normally quite clear to me when someone is embarrassed, and then I will talk about it with them directly, reassure them and explain what I am going to do, and why I need to do what I will be doing – that usually helps. And, whilst they are always relieved when it is over, they appreciate the sensitivity with which I approach their feelings.
And when it comes to having our photo taken, Dr Pacifico says he ALWAYS take photographs prior to operating on patients because 'there is never any record as accurate as this'.
He says: 'It is actually a condition of mine prior to operating on the patient and one that, in my experience, they understand. I always obtain written consent to take the photographs, too.'
Alternatively, seeking a same-sex surgeon may alleviate a little of the awkwardness. Some women believe a female surgeon can offer reassurance and validation of their treatment choice.
Having a partner at the consultation may also ease the nerves. Most surgeons can accommodate such a request but do ask beforehand.
Dr Rita Rakus, our London-based expert, says: 'Some of my patients can be nervous or apprehensive before having their consultation, particularly if it is the first time that they are having a treatment or procedure. However, we only have the most highly qualified professionals on the team who immediately put our patients at ease with their expertise and high level of client care.
'During any consultation the patient is given a full brief on how the procedure works and is carried out and we chat to them in great length about their concerns, alternative treatment options, and what they are hoping to achieve. The consultation will also take place in a private, warm and quiet room where our patients can undress on their own or even have a chaperone if they wish, to ensure they feel as comfortable as possible.'
Plastic surgeons will invariably ensure the room is warm and private with blinds that close, too. Disrobing privately before the consultation takes place will also help and often wearing gowns with discreet but easy access to parts of the body can also make for a less stressful consultation. That way, the plastic surgeon can assess intimate body parts whilst the patient still remains covered.
Vulnerability and uncertainly should never put paid to surgery and any good plastic surgeon will aim to put you at ease.
And the upside of all this for those of us who would rather we didn't have to bare all?
Dr Pacifico says: 'Without a doubt, patients are far happier stripping off after surgery – you can see it from their confidence and persona when they come back for their follow up appointments.'
Ask our Expert Marc Pacifico a question
Ask our Expert Rita Rakus a question