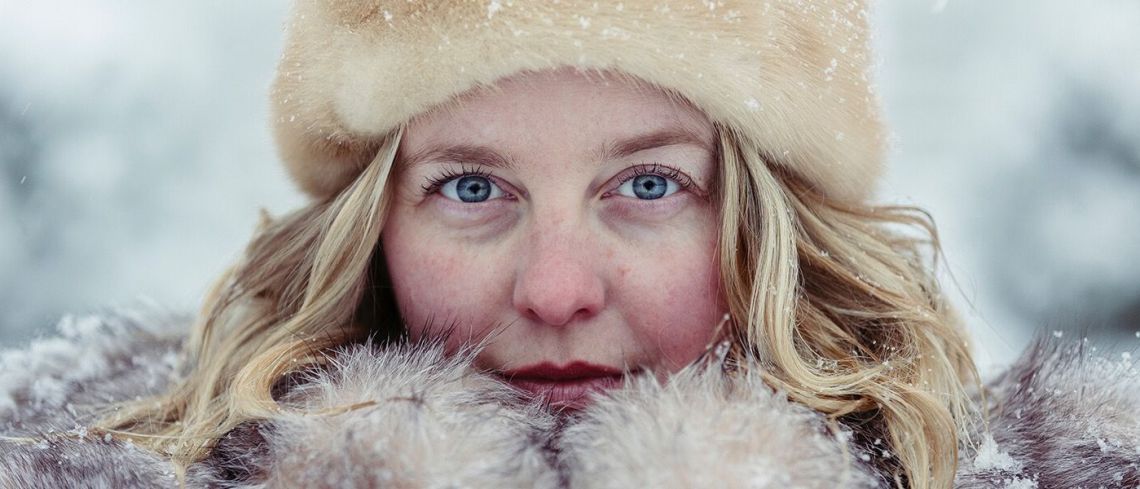 With summer well and truly parked in our memory bank – and with only our photos as reminders – have you noticed an uneven skin tone and brown sun spots that just refuse to fade?

Sun damage notoriously causes skin to age – the UVA rays stimulate our pigment cells (melanocytes) to manufacture the pigment called melanin.
And while we may desire a tan, there are risks.
Getting sunburnt just once every two years can triple our risk of developing malignant melanoma and even reddening of the skin is a sign of damage.
Sun damage accumulates over time so avoiding sunburn is key as well as getting to know your skin type so you don't overdo it. And, aside from the health risks, it can also leave us with those unwanted dark patches.
According to dermatologists, these sun spots can take up to 10-20 years to develop so, if you notice some showing now, it could have been caused when you were younger.
Itchy, red, dry and cracked skin often flares up in cold weather so it is important to moisturise, too.
We should also think about supporting and protecting our skin from those harsh winter elements of rain, wind and snow – as well as against the drying effects of central heating.
And even in winter, we need to remember to continue using a broad-spectrum, water-resistant sunscreen with an SPF of 30 or higher. The sun's rays can push through cloud cover.
A recent survey reveals that women will spend 11 minutes daily thinking about how best to conceal problem areas so that no one will notice, while 50% worry about how they will appear at special events.
With Christmas a peak time for socialising, it's no fun feeling anxious about the appearance of our skin – made worse by the plethora of photos taken at any event and then appearing on social media.
And while one third of women confess to using a filter on their photos before uploading to their social media accounts, what we cannot control are those pictures that friends and family post.
Many experts suggest social media has made us all much more aesthetically aware – our desires for making the best of our looks also fuelled by TV makeover shows and celebrity tales of cosmetic treatment transformations.
In fact, cosmetic treatments are now much more affordable and much more accessible – and we don't even have to go down the route of surgery to remedy the problem areas that are knocking our confidence and ruining our enthusiasm for the Christmas celebrations.
Plastic surgeon Gary Ross, recently voiced concerns about the increasing number of women seeking aesthetic treatments in order to match their appearance in filter-enhanced photos, cautioning 'it's important that patients consider the pros and cons of undergoing any cosmetic treatment, and both surgical and non surgical procedures should not be trivialised'.
Firstly, it's important to note that we can manage some of the negative triggers ourselves by tweaking our lifestyle and habits in the coming weeks to ensure our skin is in tip-top condition.
Christmas is notoriously busy and stress can play havoc with our skin so we should aim to switch off from time to time to keep it to a minimum.
Plan well ahead and don't say yes to every invitation or demand. When we are under pressure, stressed or tired, we tend to lose the balance in our lives, which means we may seek out comfort foods, cut down on exercise or have trouble sleeping.
So, we should try to keep the balance in check and remember to commit to our usual skin-cleansing regime – even after a heavy night partying, we should make sure we remove make up before our head hits to pillow.
We should also try to stick to a healthy diet – neither sugar nor alcohol is the complexion's best friend so it may pay to consider a little detox between social events.

Alcohol can prematurely age the skin, cause puffiness and there is some evidence that it causes cellulite, too. By cutting down on our consumption – let's be honest, it's easy to lose track during the festive season – we can manage its effects on our skin.
Current guidelines suggest two litres of water per day for optimal health benefits so we need to factor in our intake throughout the day to keep the skin replenished.
And the good news is that, with careful selection of foods this Christmas, your skin will benefit – if not your waistline!
According to one nutritionist, 100g of turkey contains nearly 75% of an adult's recommended daily amount of protein and a handful of cashews – with essential fatty acids and Vitamin E – can help improve skin's elasticity, preventing fine lines and wrinkles.
Of course, by ditching milk chocolate and opting for dark chocolate (that is packed full of phytochemicals that protect skin from sun damage) we can enjoy a treat or two – and there are the obvious benefits of all those veggies, of course!
More help is also at hand with a range of cosmetic treatments and Dr Lisa Delamaine, of Persona Cosmetic Medicine, in Bexley in Kent, offers several solutions.
She says: 'Firstly, we carry out a thorough consultation and skin scan to determine how severe your pigmentation is, as all cases differ. We then create a bespoke treatment plan tailored to achieve your desired results.
The clinic's 'go to' treatment options are:
Laser skin rejuvenation

This is a popular choice for removing thread veins, dark brown freckles, sun damage and darker patches of pigmentation to reveal a rejuvenated, blemish-free, even skin tone and complexion.

It targets sun damage by bringing the discoloration up to the surface to then clear. Depending on the age and depth of the damage will depend on how many sessions of treatment are needed. To ensure skin safety, the clinic performs a patch test five days prior to the first treatment. For the most accurate assessment and to allow the patch test to be carried out at your consultation, it is advised you avoid sun exposure as treatment and patch tests cannot be carried out on tanned skin – making it the perfect winter remedy!
Now on offer, a full face is £99 (normally £250) or clients may book a course of three and save 50%!
Obagi Nu Derm

This intense home skincare system will fade sun damage and hormonal pigmentation. It will also address acne scarring, ageing and loss of radiance. Dr Delamaine says: 'Real commitment is needed for this system but results are so worth it!'


Obagi CRX Clarifying Serum

This is a prescription-strength vitamin C and hydroquinone serum that will gradually fade pigmentation and brighten skin and is perfect for newer or mild pigment.