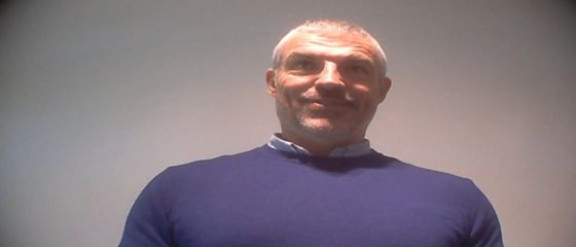 A man offering cheap and illegal teeth whitening has been fined yet again for breaking the law after his victim played detective to discover he wasn't registered to carry out the treatment.
She also found that his dangerous practices had been the subject of a BBC TV Inside Out West investigation in the same month.
Jason Edworthy, of Wootton Bassett, Wiltshire, was fined £2,000 and found guilty of yet another instance of illegal teeth whitening, having had several previous convictions and faced warnings before.
His victim had booked in a session for the cosmetic dental treatment with him, attracted by the price tag of £175 – substantially cheaper than her local dentists, she said.
Edworthy put his fingers in her mouth and applied whitening gel to her teeth –both illegal if not qualified to do so.
But the patient – who suffers with sensitive teeth – was so disappointed with the outcome, that she turned detective and undertook further research only to find he was not registered with the General Dental Council.
She also learned that he had been prosecuted before, pleading guilty to two offences relating to teeth whitening two years previously.
In February, Edworthy was secretly filmed offering to use chlorine dioxide to whiten a reporter's teeth.
It's important to remember that only a qualified dental professional can whiten your teeth and you can check whether they are registered with the GDC by going to www.gdc-uk.org.
Teeth whitening can lighten the shade of your natural teeth but, before making any commitment, you need to know your suitability, all about the procedure and the risks.
Do your homework and speak with family and friends – and do get a second opinion with other dental clinics.
Always ask for a written treatment plan and estimate of the cost before agreeing to start the treatment.
Cheap is not always the best option – and alarm bells should ring if it's really cheap!
Interestingly, a recent survey of dentists around the UK reveals much variation in areas.
Prices can vary £333 in London and south east England to £230 in north west England, according to a survey by professional dental website, dentistry.co.uk.
In the Midlands, teeth whitening is charged at £277, representing just 2% higher than the national average rate of £272.
Teeth whitening can boost confidence and makes you feel good, but it's important that you have good oral hygiene beforehand and avoid coffee and red wine to ensure it lasts longer afterwards.
With some systems, you can touch up with custom-made trays for home whitening. The dentist will show you how to use these.
• Photo by the BBC
Ask an Expert
Find a teeth whitening practitioner