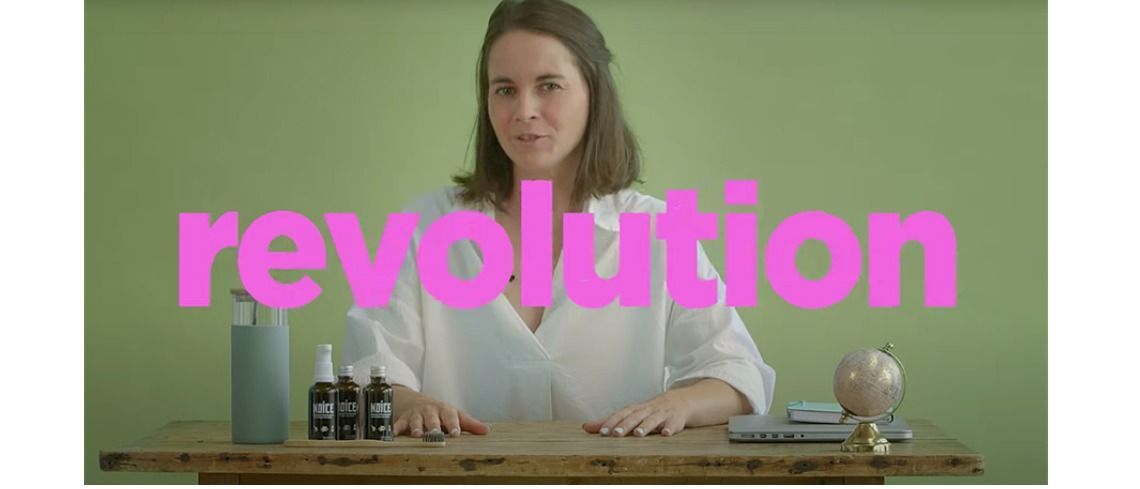 Do you really know what is in your toothpaste?
This is the question that Morgane Soret is asking, ceo and co-founder of Noice.
Noice is a natural oral care company that creates and distributes a new kind of toothpaste with a zero-waste approach.
Noice has now launched a crowdfunding campaign where you can own a piece – for just £10.
'We developed Noice natural charcoal toothpaste as an alternative to conventional toothpaste,' says Morgane.
'We wanted to bring back transparency on the ingredients that comes in our toothpaste, as well as proven efficacy.
'It is also very important for us that Noice toothpaste would not only be better for our health and teeth but also not damaging the planet. This is why we decided to package it in a recyclable glass bottle, proposing a swappable pump system that ensures a 100% zero-waste brushing experience.
'We are still a pretty young company, but we have already shipped more than 10,000 Noice toothpaste bottles since our launch in early 2021! I am so proud of how far Noice has come since 2019.
'With a brilliant team, we've achieved a lot in a short and complicated time but this is only the start of our journey. Creating, with you, a world where having a positive impact is as easy as brushing our teeth.
'And what also makes me proud today is that we are opening the Noice opportunity to everyone, with an investing crowdfunding round on Crowdcube!'
Similar Articles